Set of carbon-ceramic brakes from BMW M4 easily assemled onto BMW M5/M6 E60/E63 platform.
BMW M6 E63 owner came to me with a task: to install carbon-ceramic brake system from BMW M3/M4 F80/F82 onto his car. This system have already been used and needed some touch up work on our part.
In one week time we produced:
– 2 front caliper to knuckle clamp adapters;
– 2 rear caliper to knuckle clamp adapters;
– adjusted rear hats to allow installation onto BMW M6;
– produced Goodridge brake lines for both axles
Adapters were galvanized to create protective coating.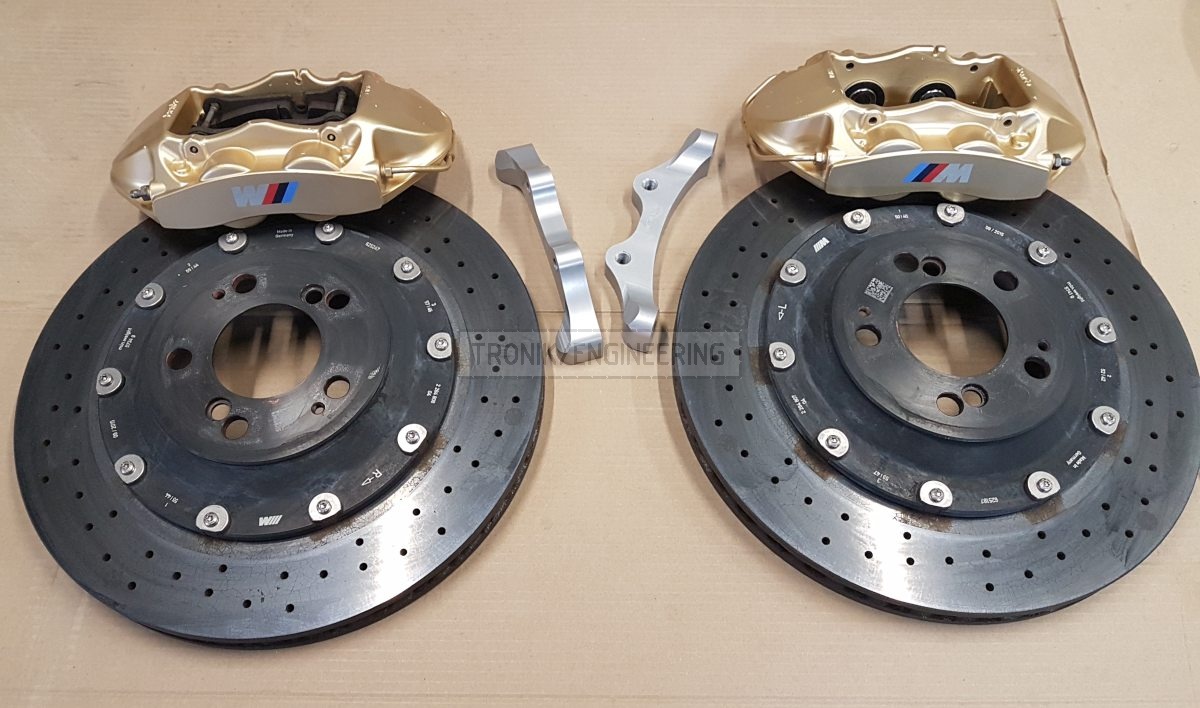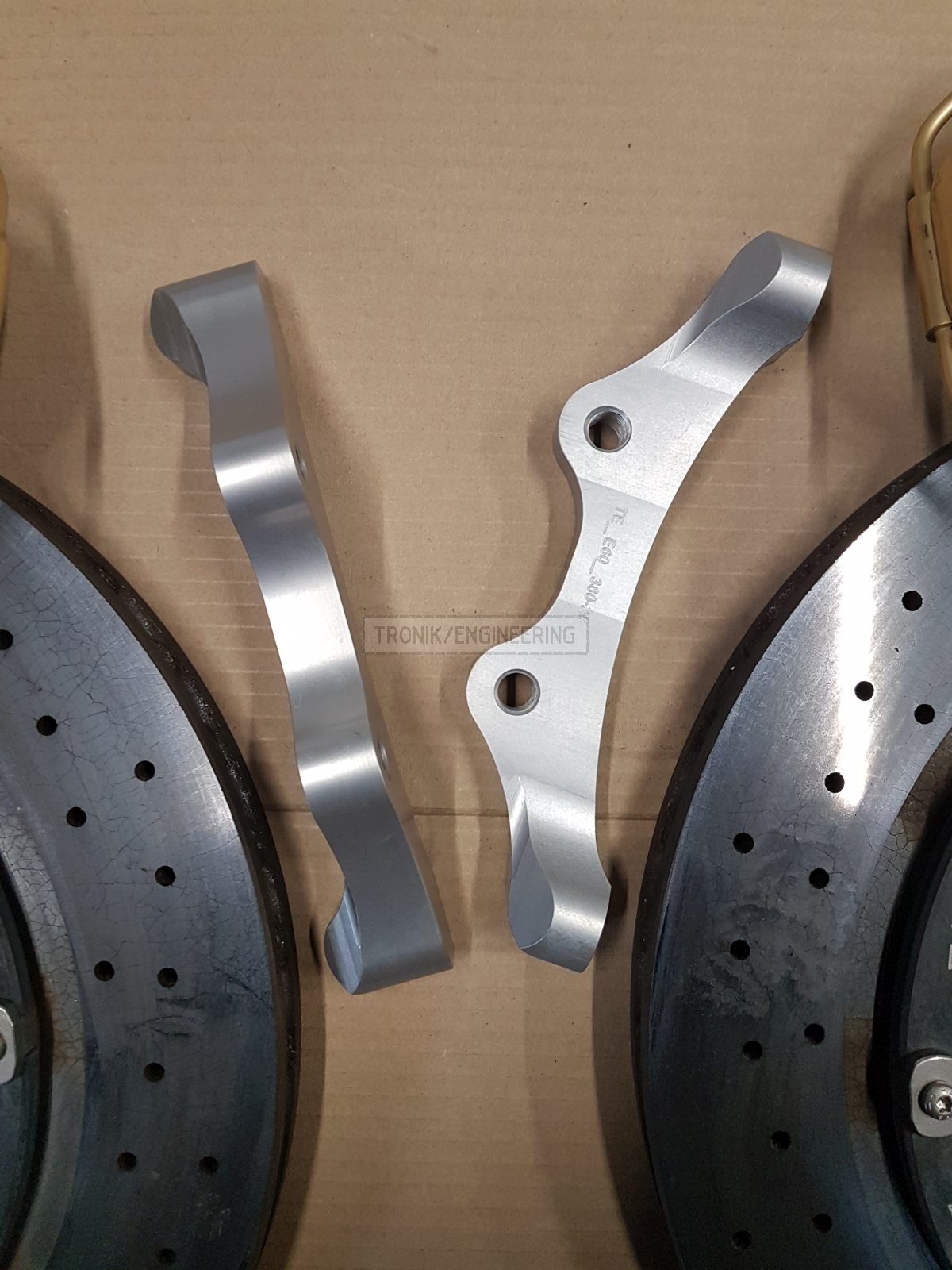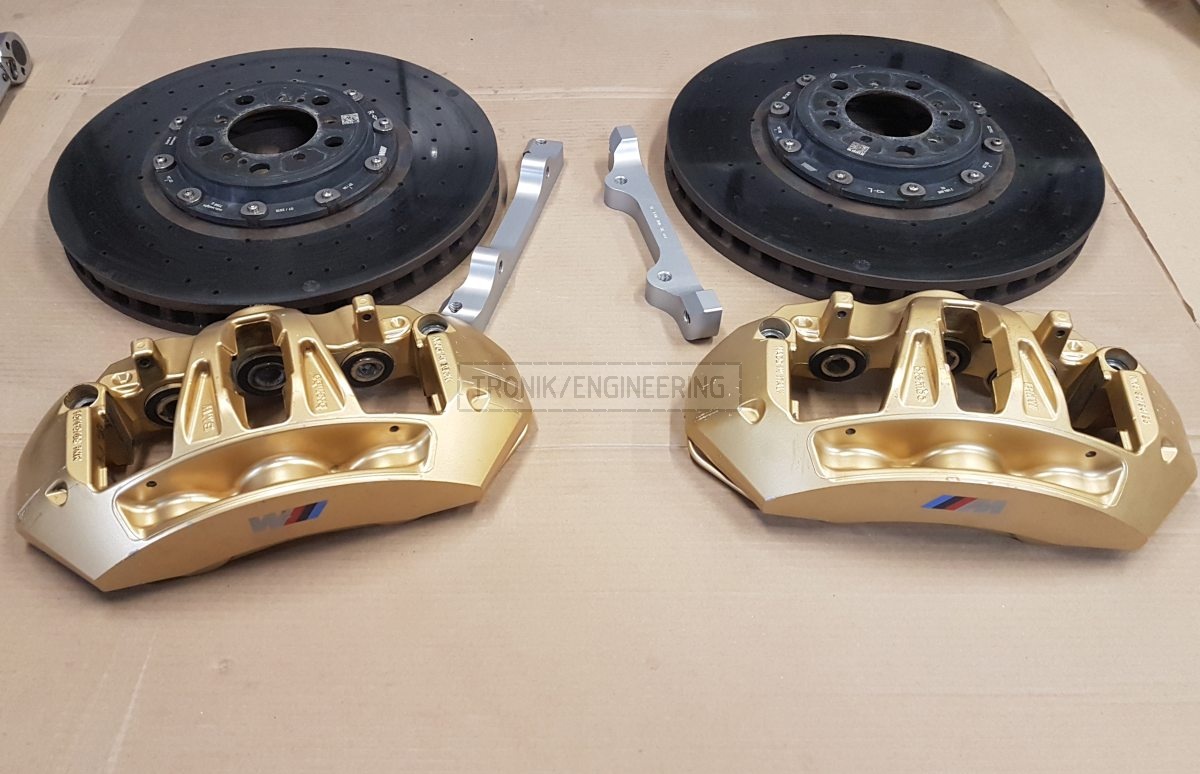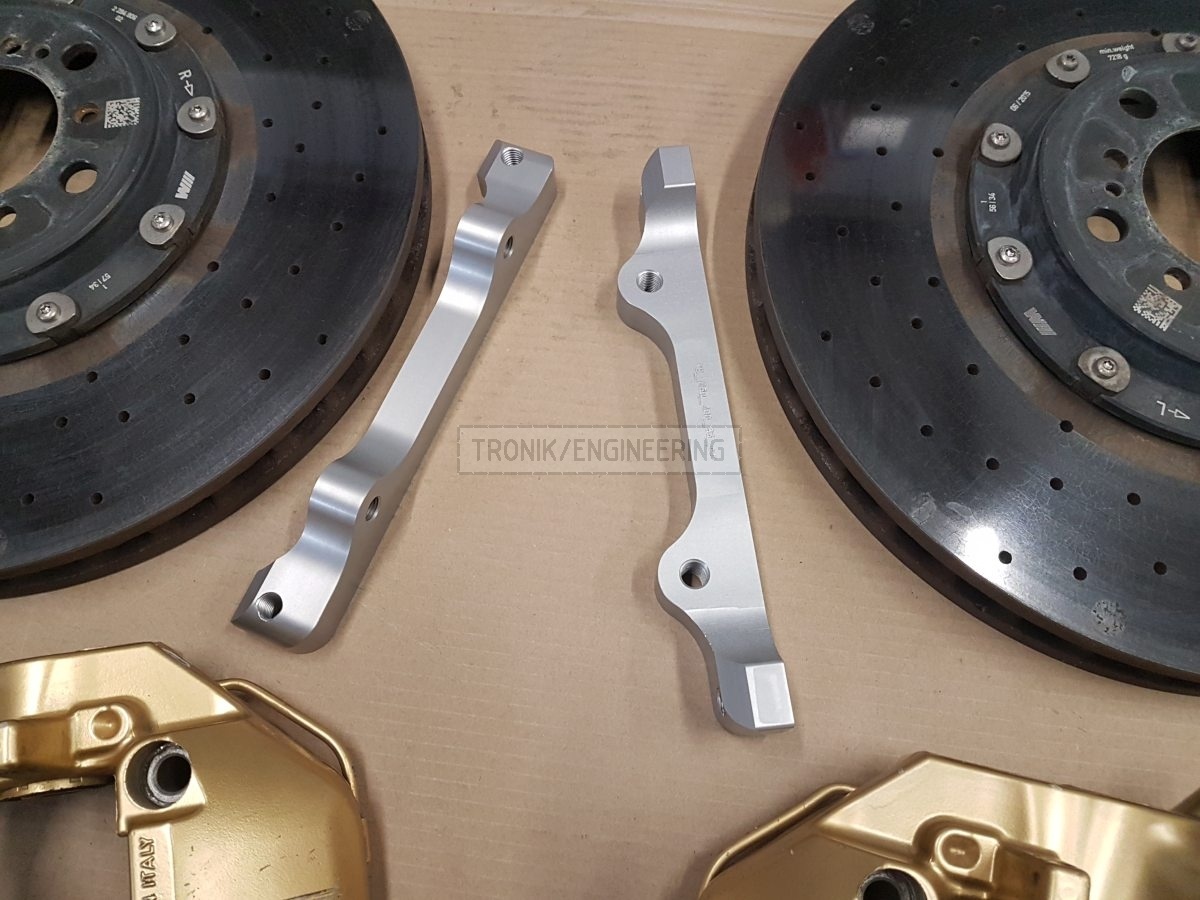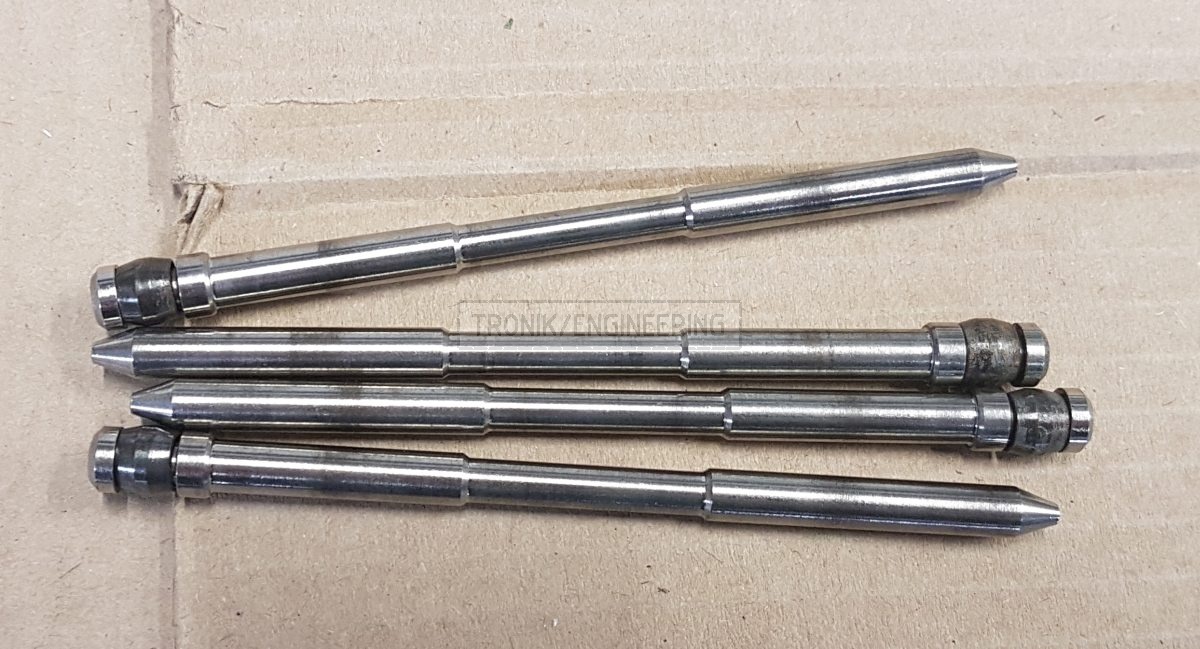 Cleaning the dirt and rust off the hat.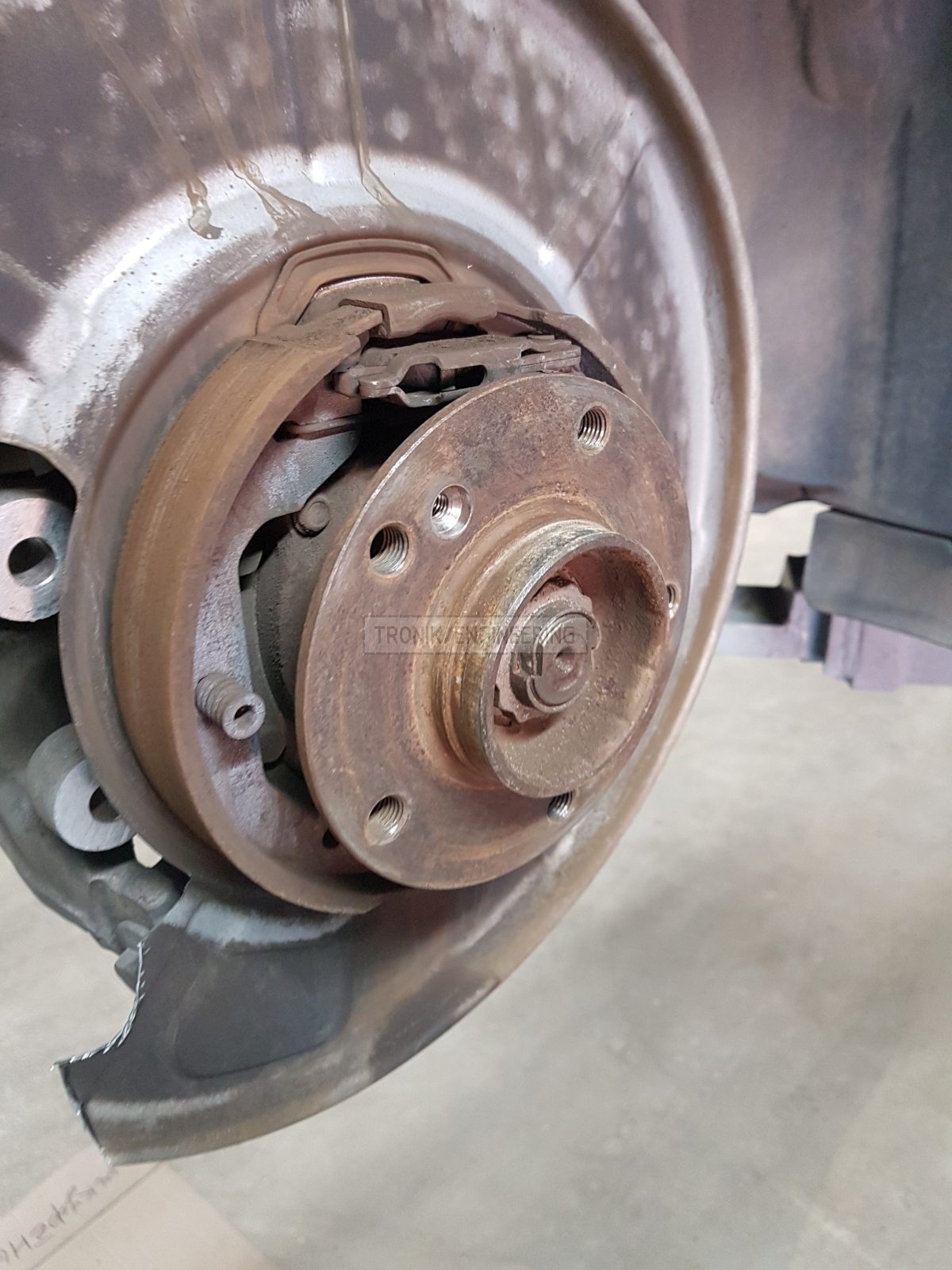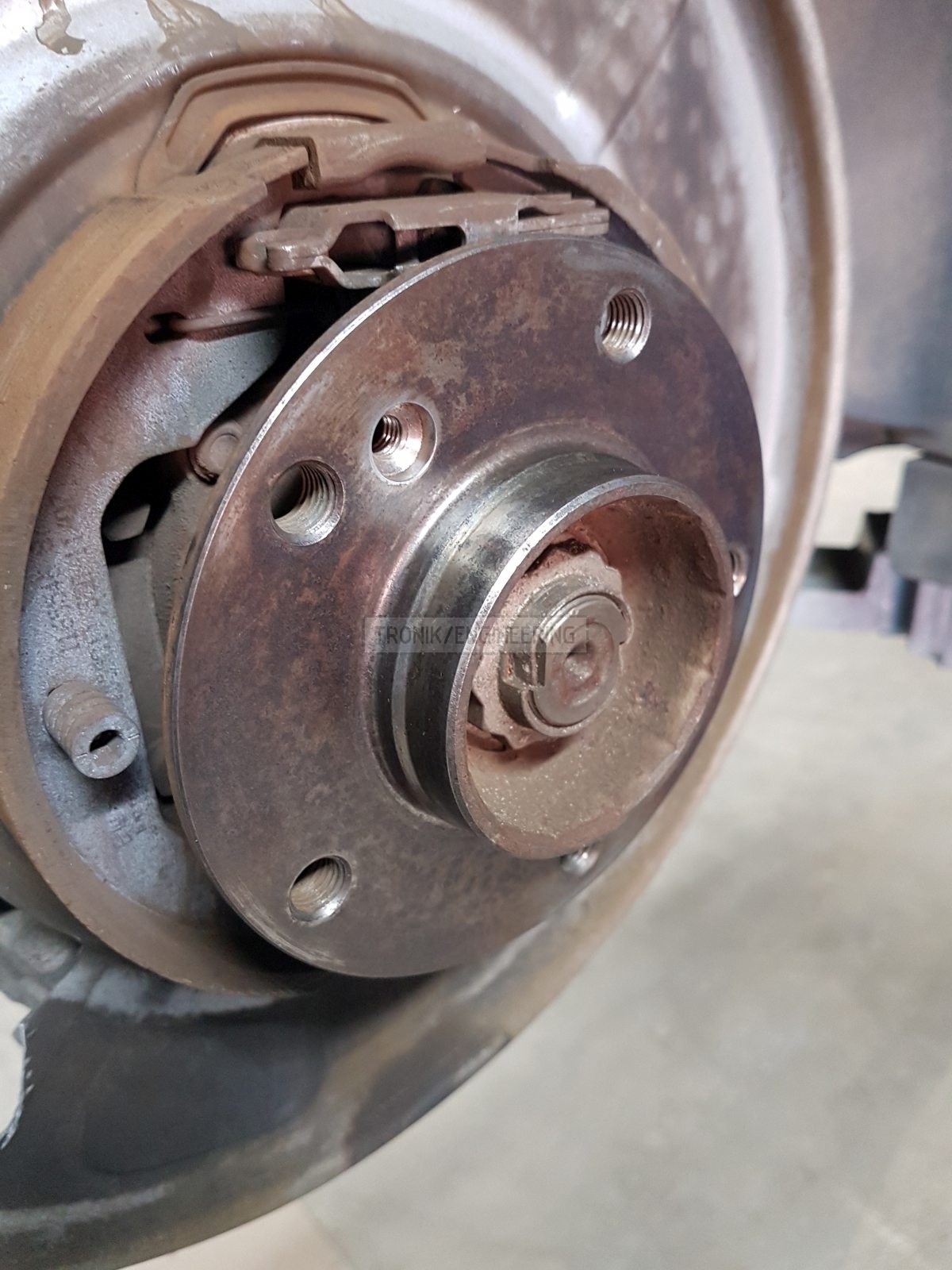 To install the adapter we need to finish the dust shield. So, we are just taking off the excess.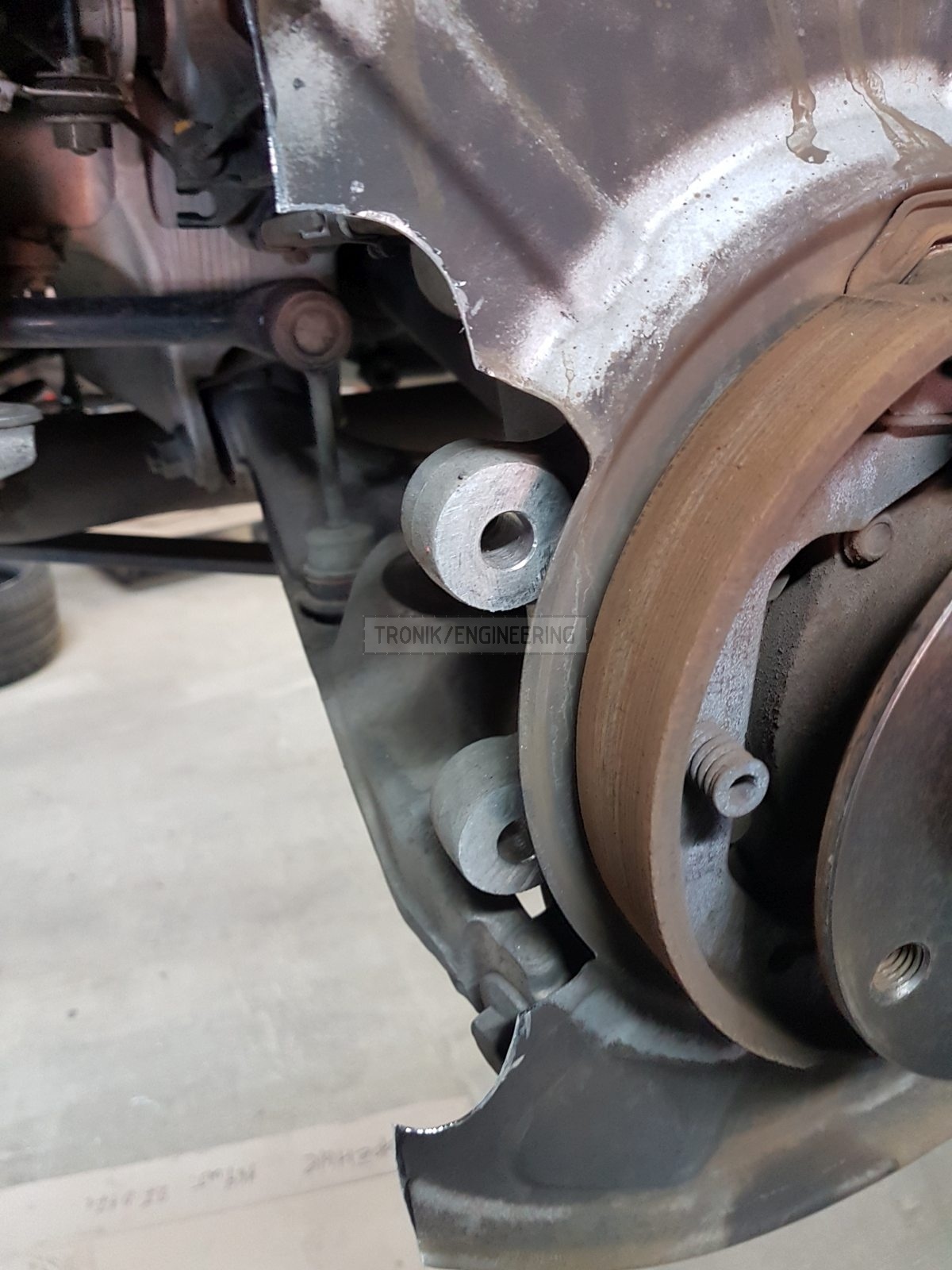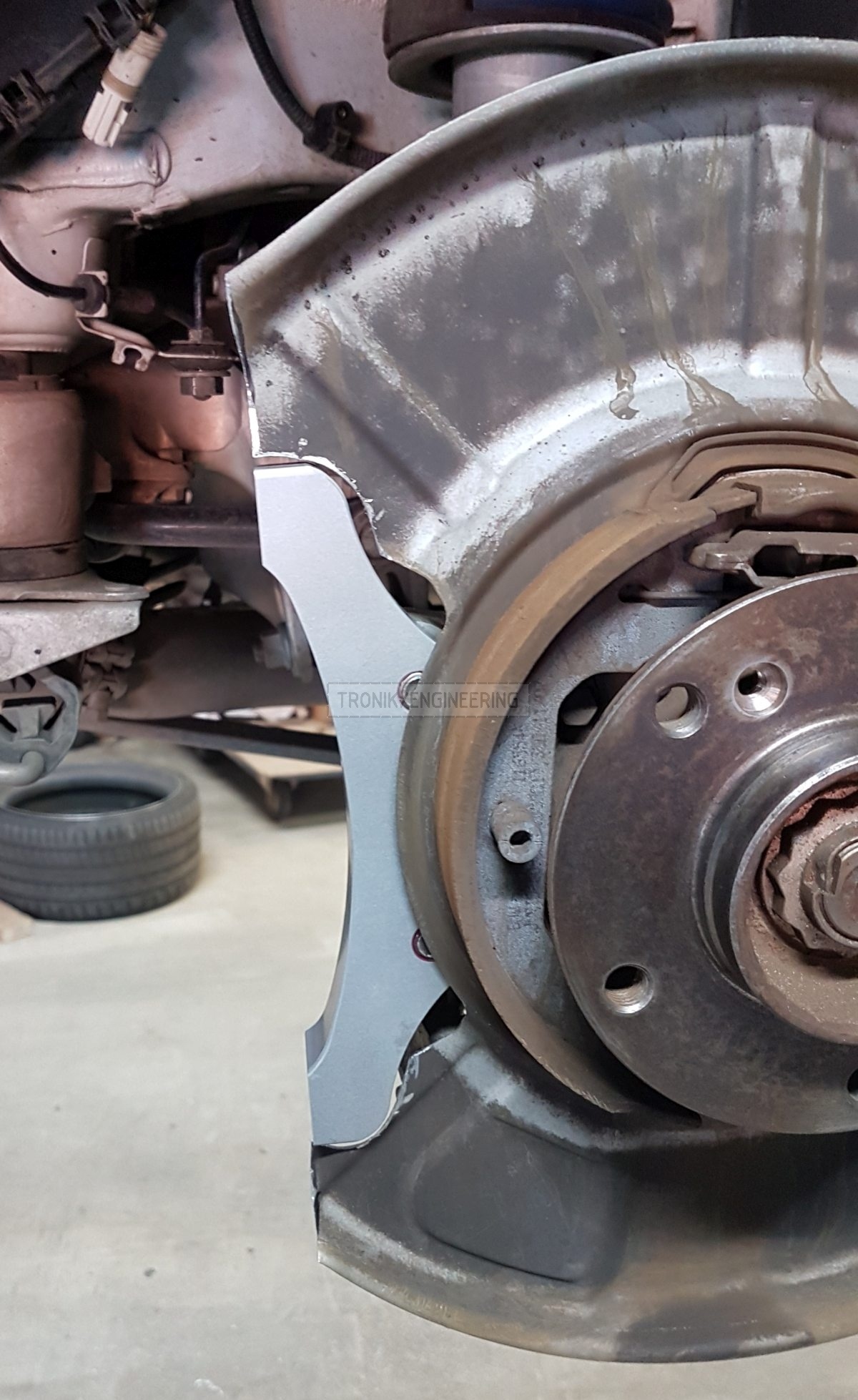 Installing rear rotors onto the car.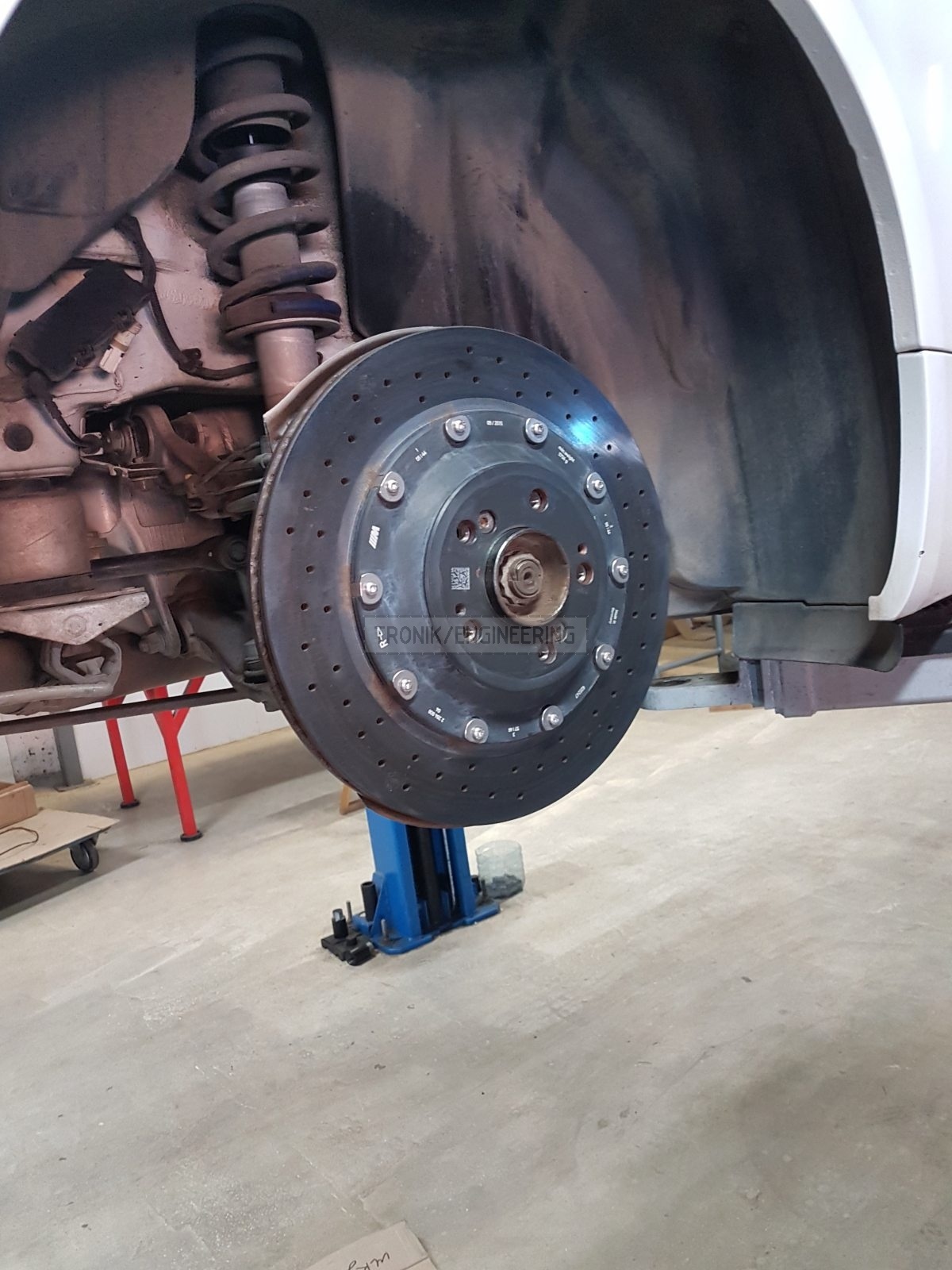 Finishing the front dust shield is needed.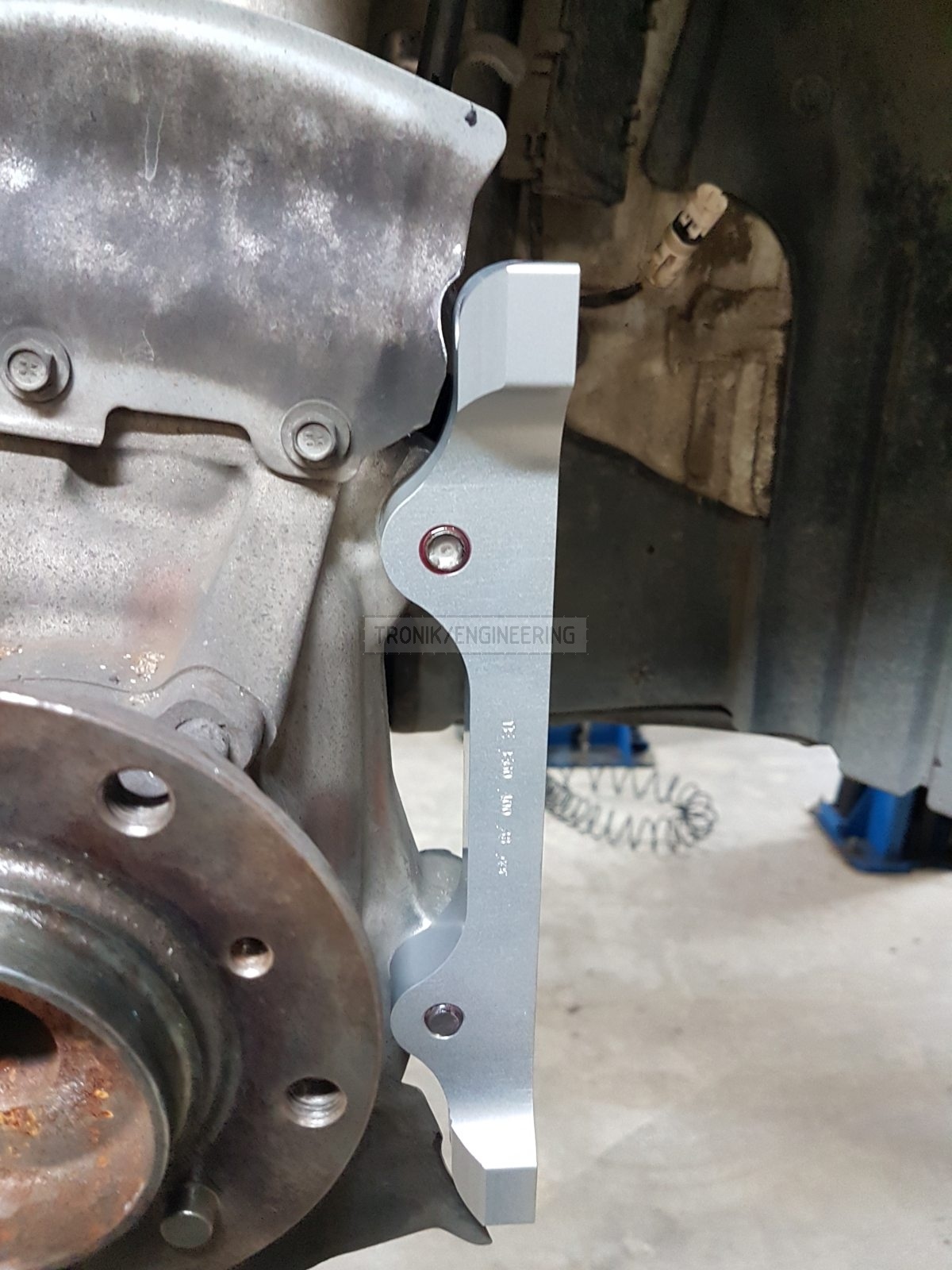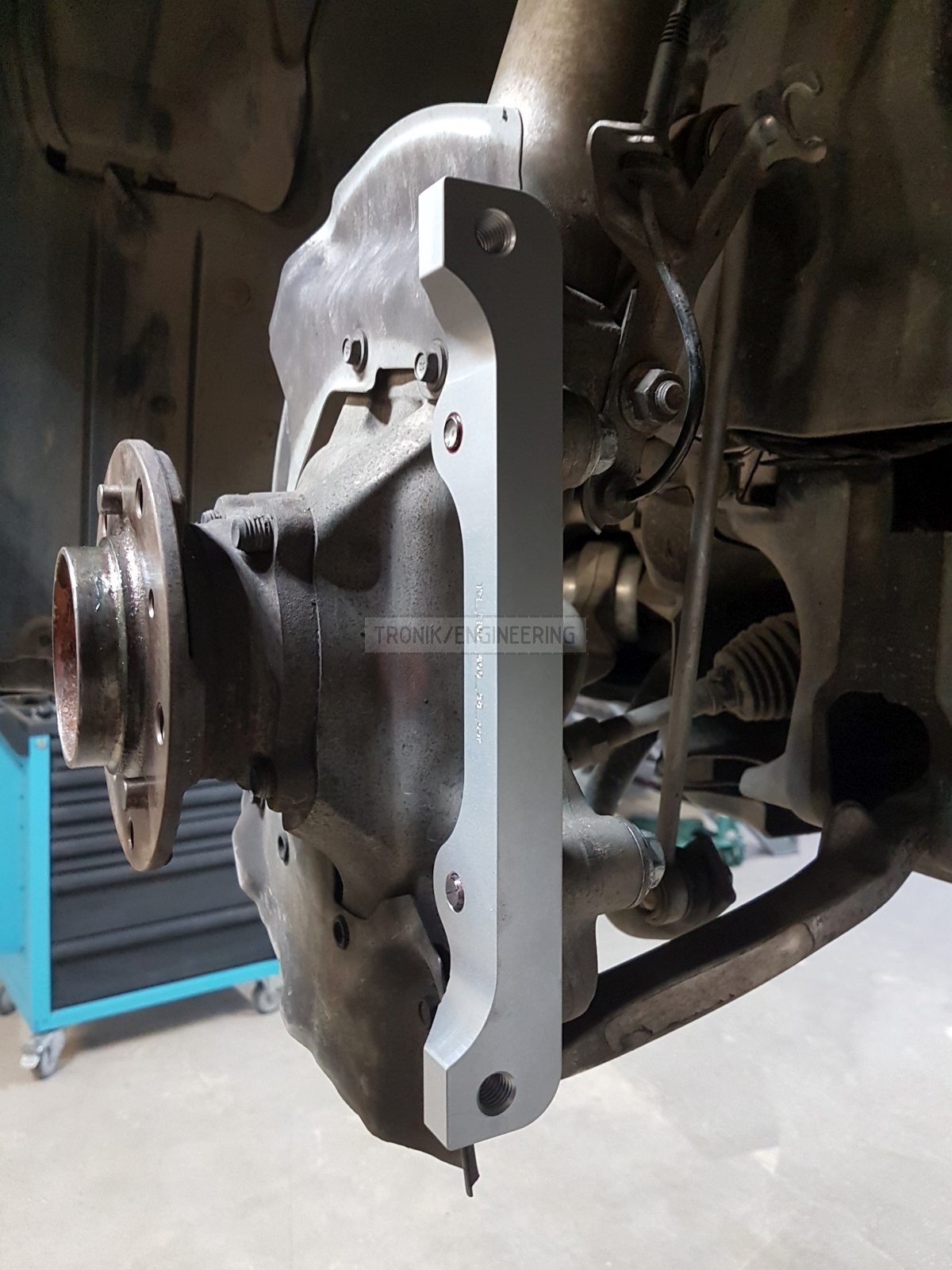 Covering brake pads' and caliper's working surfaces with a high temperature lubricant.