Installing brakes onto Porsche 997
Good day to You.
After talking to the client and discussing pros and cons of different versions, the decision to install 8-pot Brembo caliper and sports car rotor – AP Racing 380-34 was made.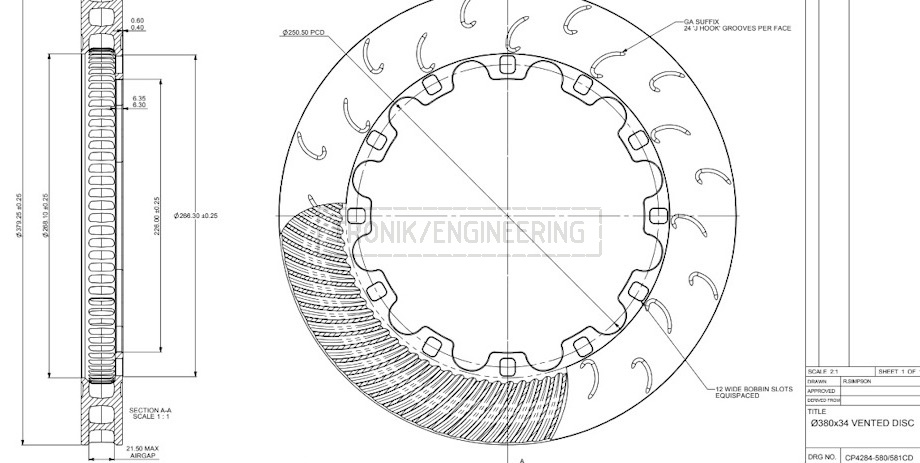 We designed and made hats and adapters out of alluminum alloy.  Produced parts we covered with a colorless galvanic coating.
Per owner's request front and rear calipers were painted yellow with a Porsche logo.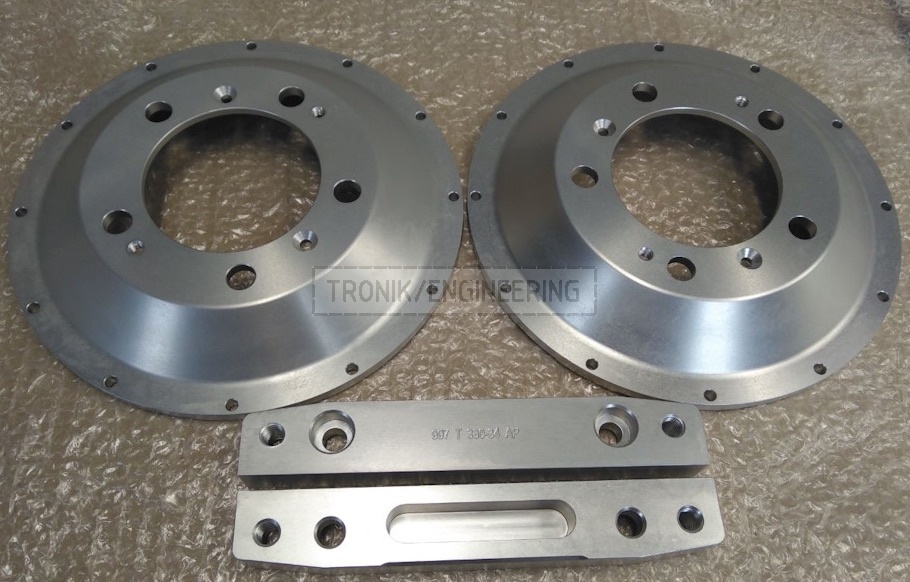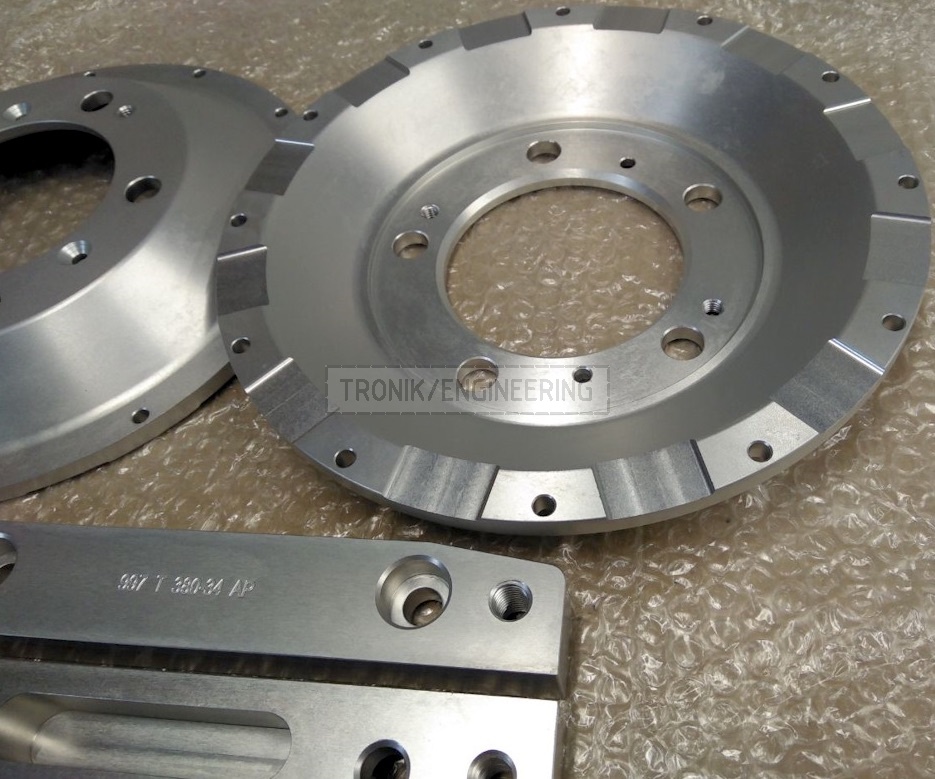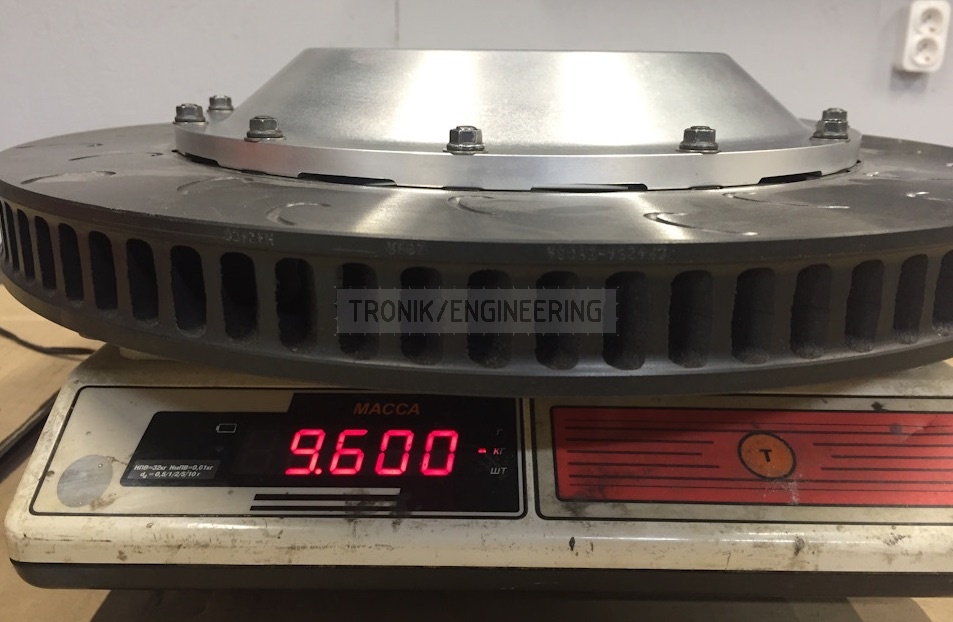 Тормозной диск в сборе получился очень легким – 9,6 кг!!!