Installing standard brake system from BMW X6M F86 onto BMW X6 F16
Introducing standard brake system from BMW X6M. This particular system was installed onto BMW X6 F16.
.
Customer's requirement was only for BMW parts. Stock system was ordered and installed in our bodyshop.Front axle:
– dust shields BMW
– brake rotor BMW 395-36
– Brembo 6-pot caliper painted blue
– brake pads OEM BMW
– brake lines OEM BMW
– wear indicator OEM BMWRear axle:
– dust shields BMW
– brake rotor BMW 385-24
– TRW brake caliper single pot w/floating brace painted blue
– brake pads OEM BMW
– brake lines OEM BMW
– all necessary fastening screws
– wear indicator OEM BMW

Front brake rotor weight is 11.2 kg.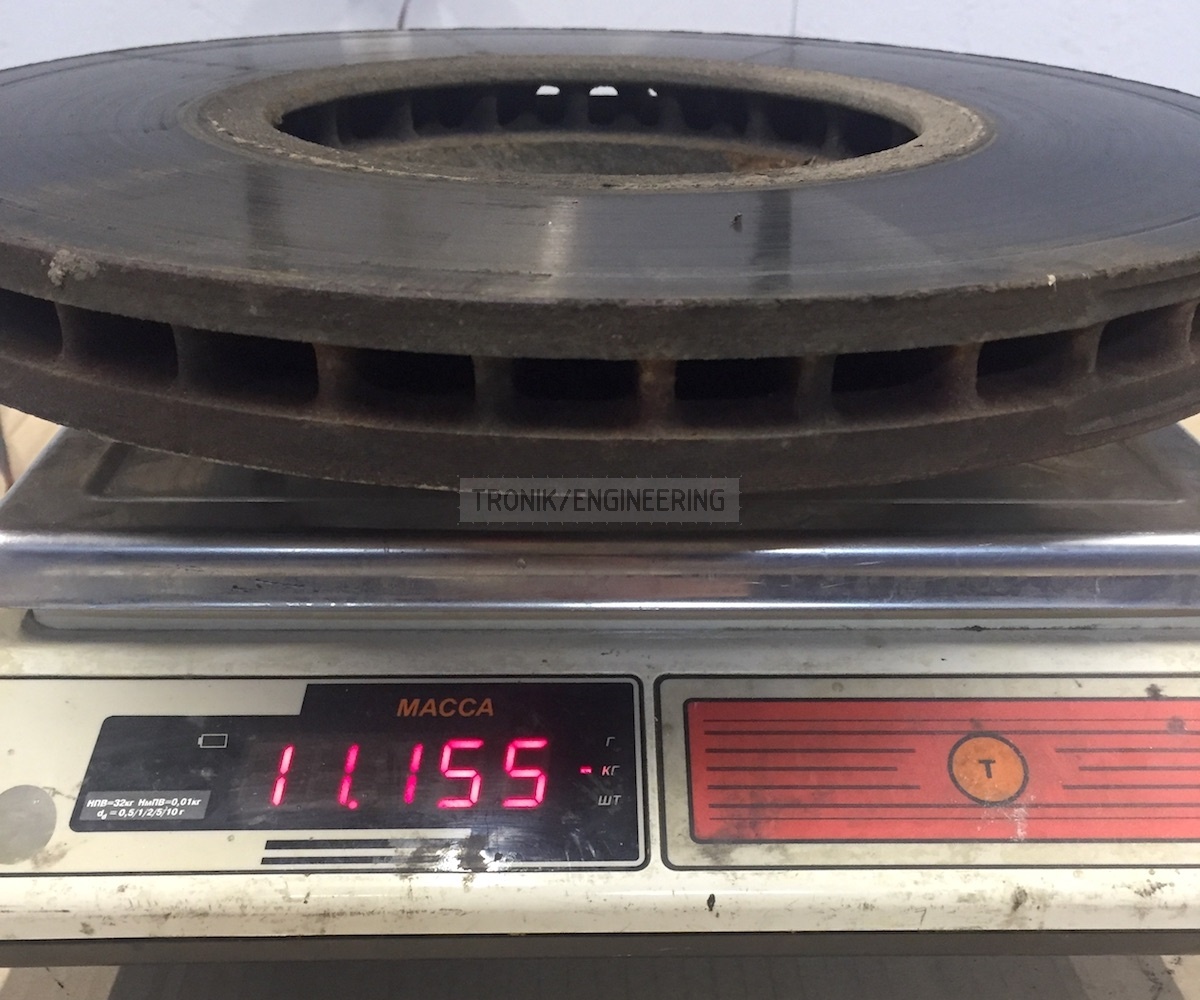 Standard front brake rotor weight from BMW Х5М/Х6М is 17 kg.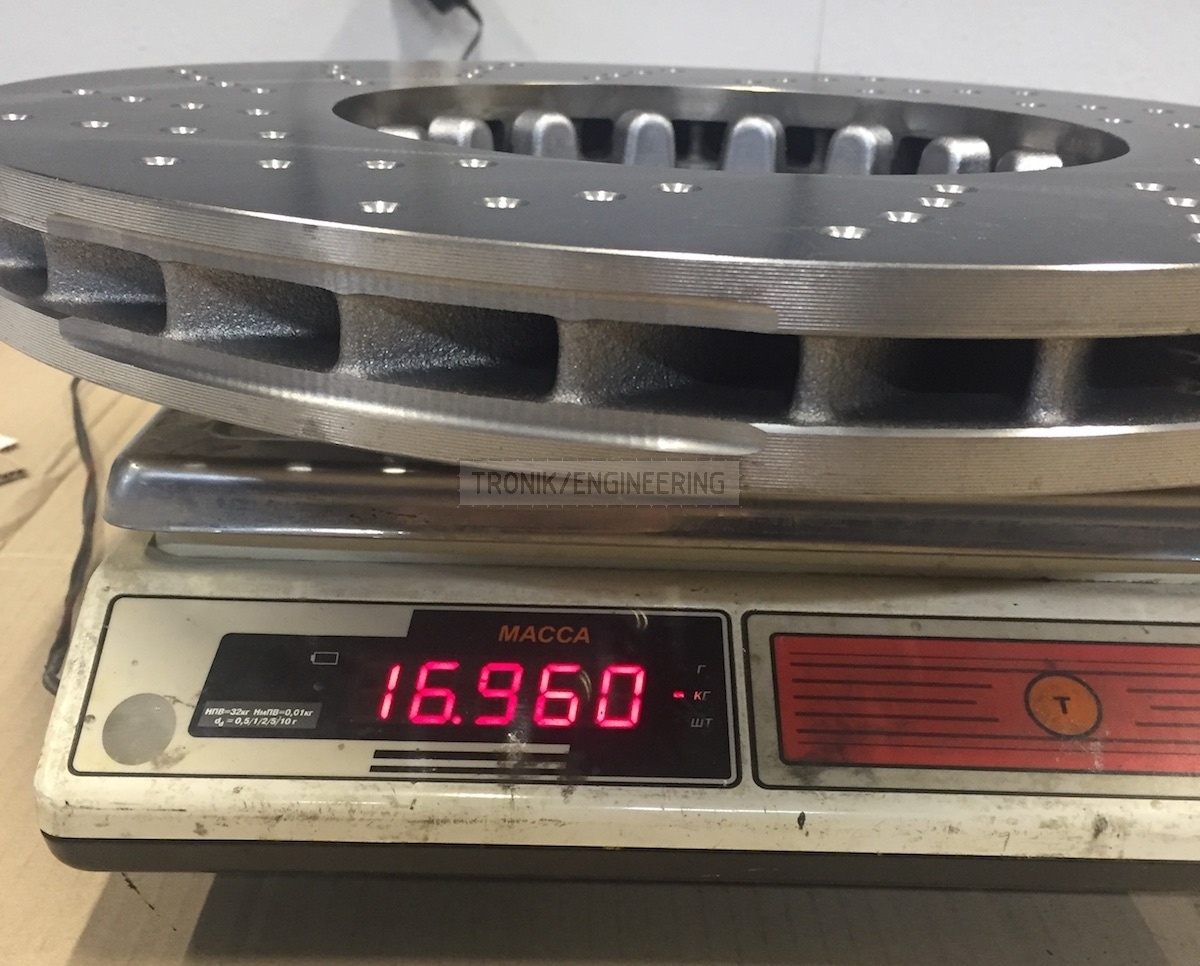 Weight of a standard front brake caliper with pads is 8.5 kg.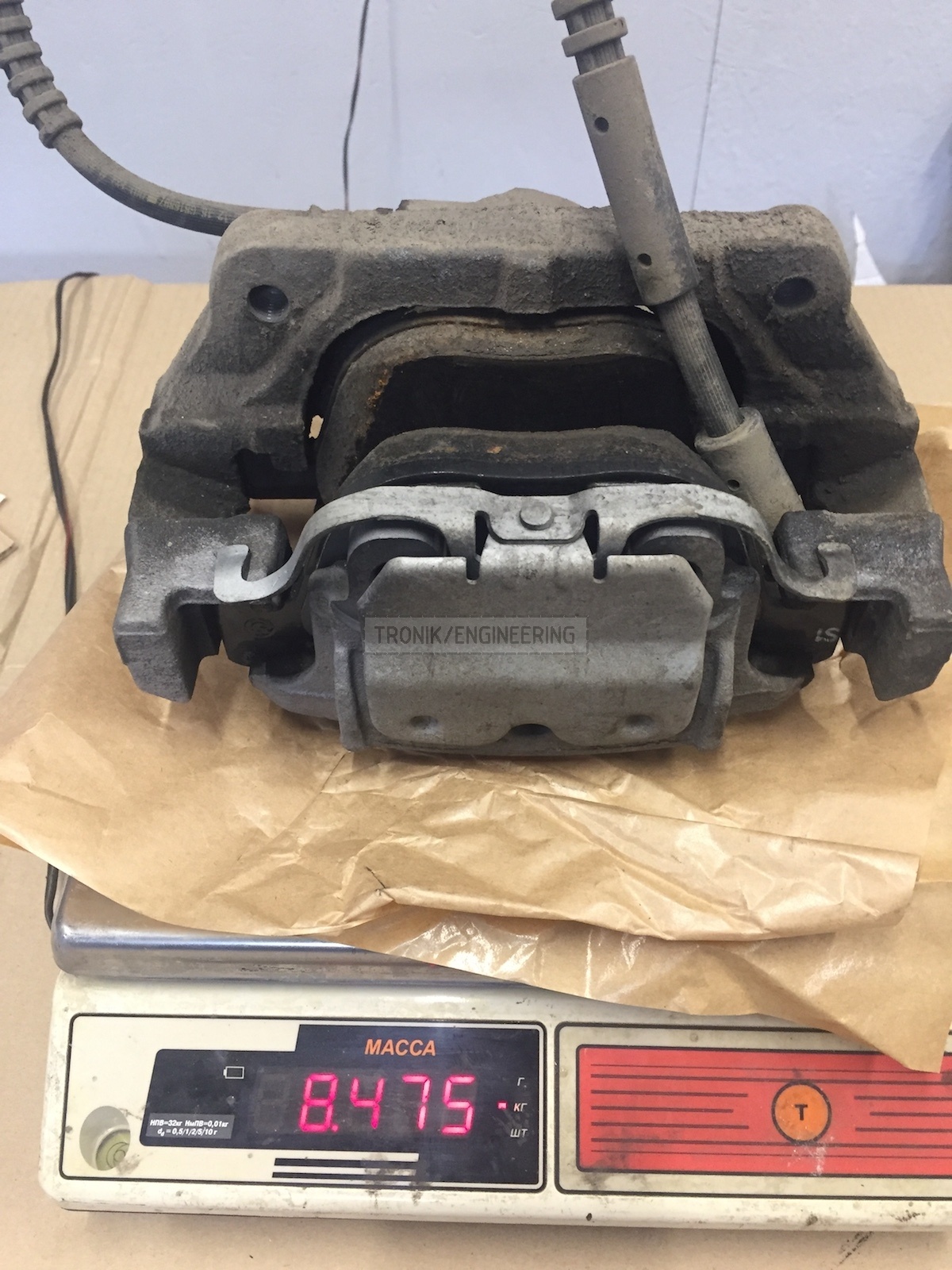 Weight of a BMW F85/F86 front axle Brembo front 6-pot caliper is 5.25 kg.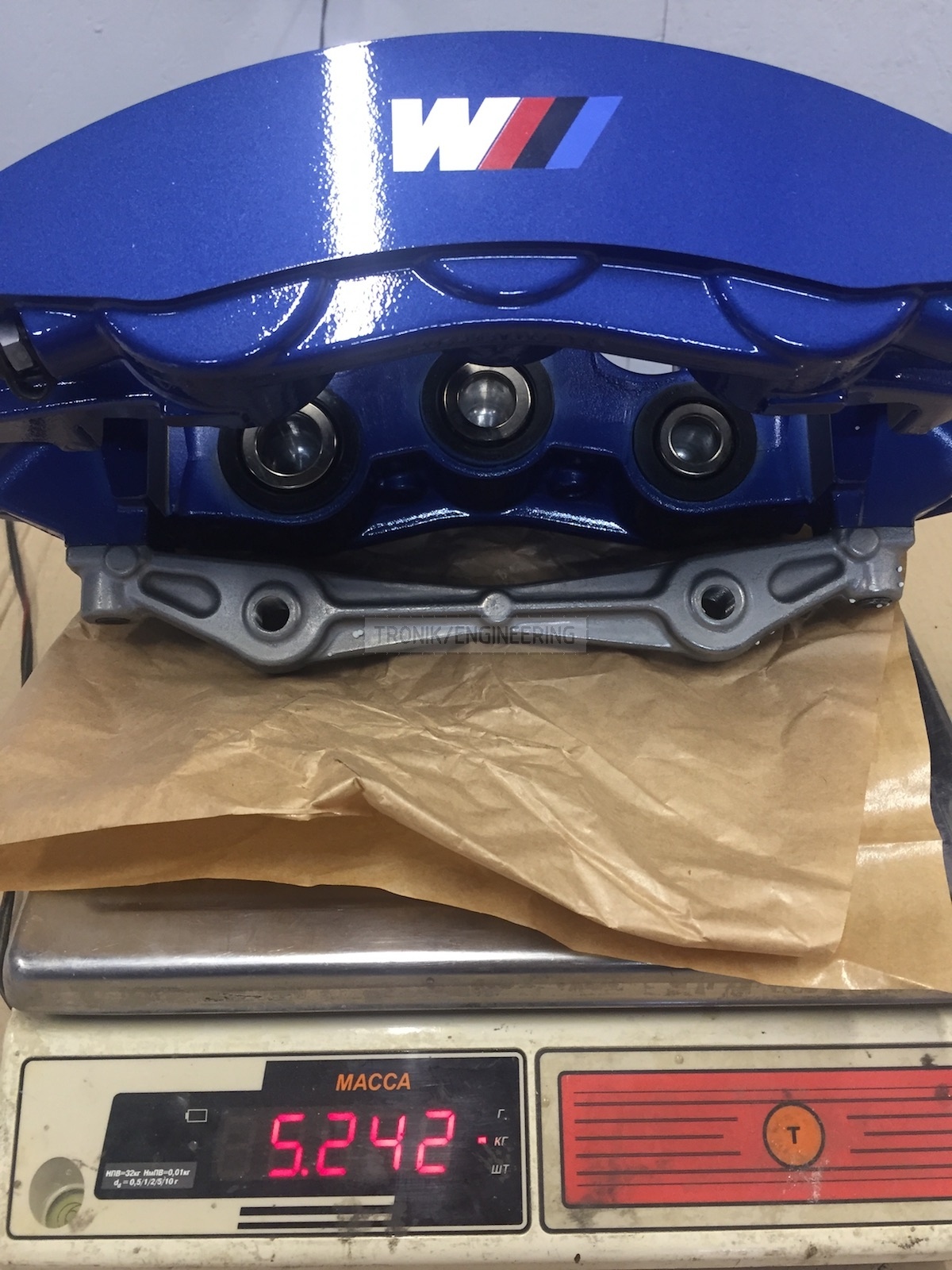 Front caliperBMW F85/F86 with adapter and pads weighs 8.3 kg. Same as standard caliper with pads.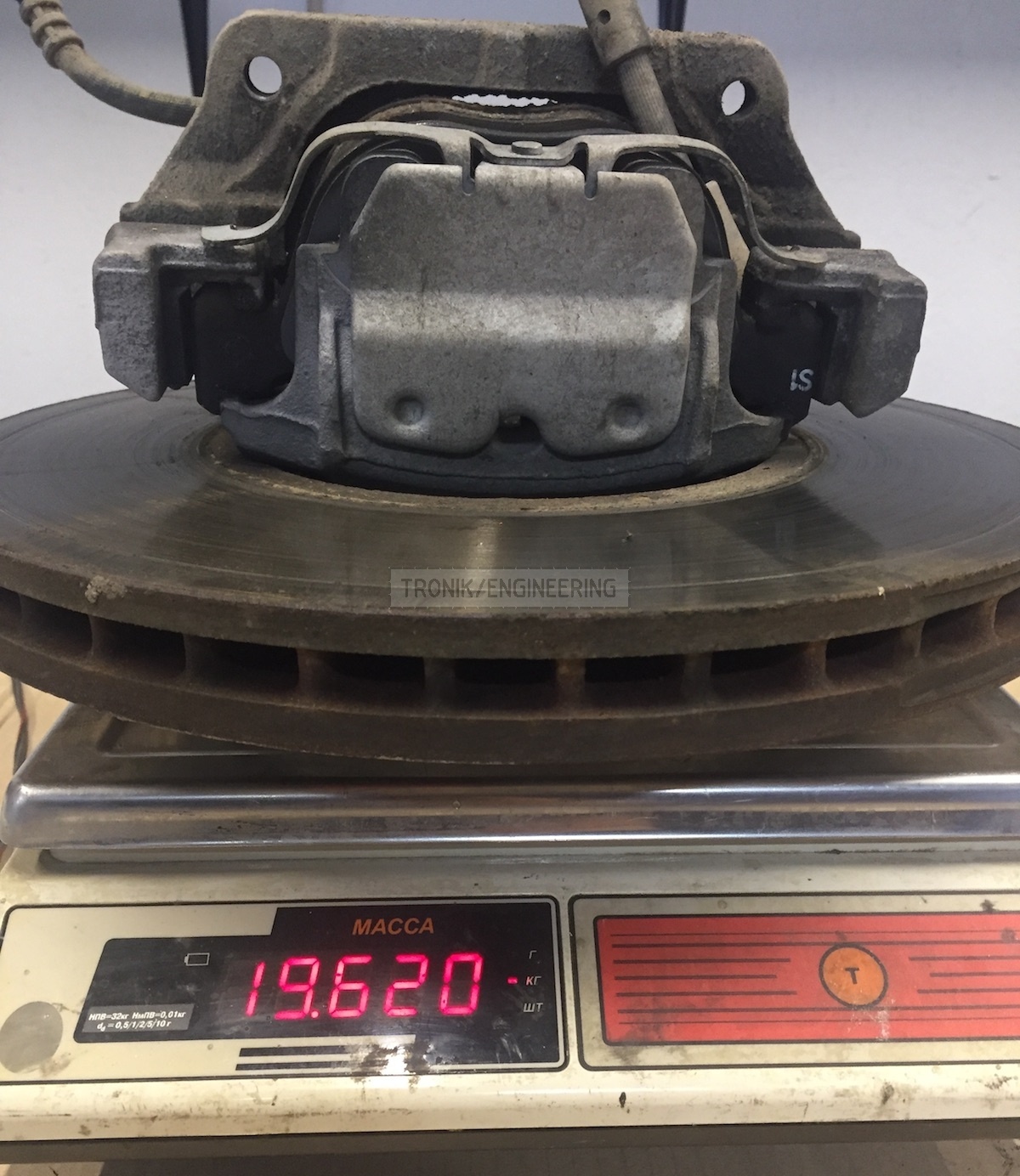 So, the front brake system becomes heavier because of the larger brake rotor. Specifically by 17 – 11.2 = 5.8 kg!!!!