Good day to You!
Front axle brake system Brembo 390-36

19″ wheel discs allow to fit in a huge brake system.
Choice in favor of a maximum size brake rotor was made for a standard AMG caliper (cast iron).
Brembo 390-36 rotor on a floating bobbins. To fit MB W124 parameters hats and adapters were made.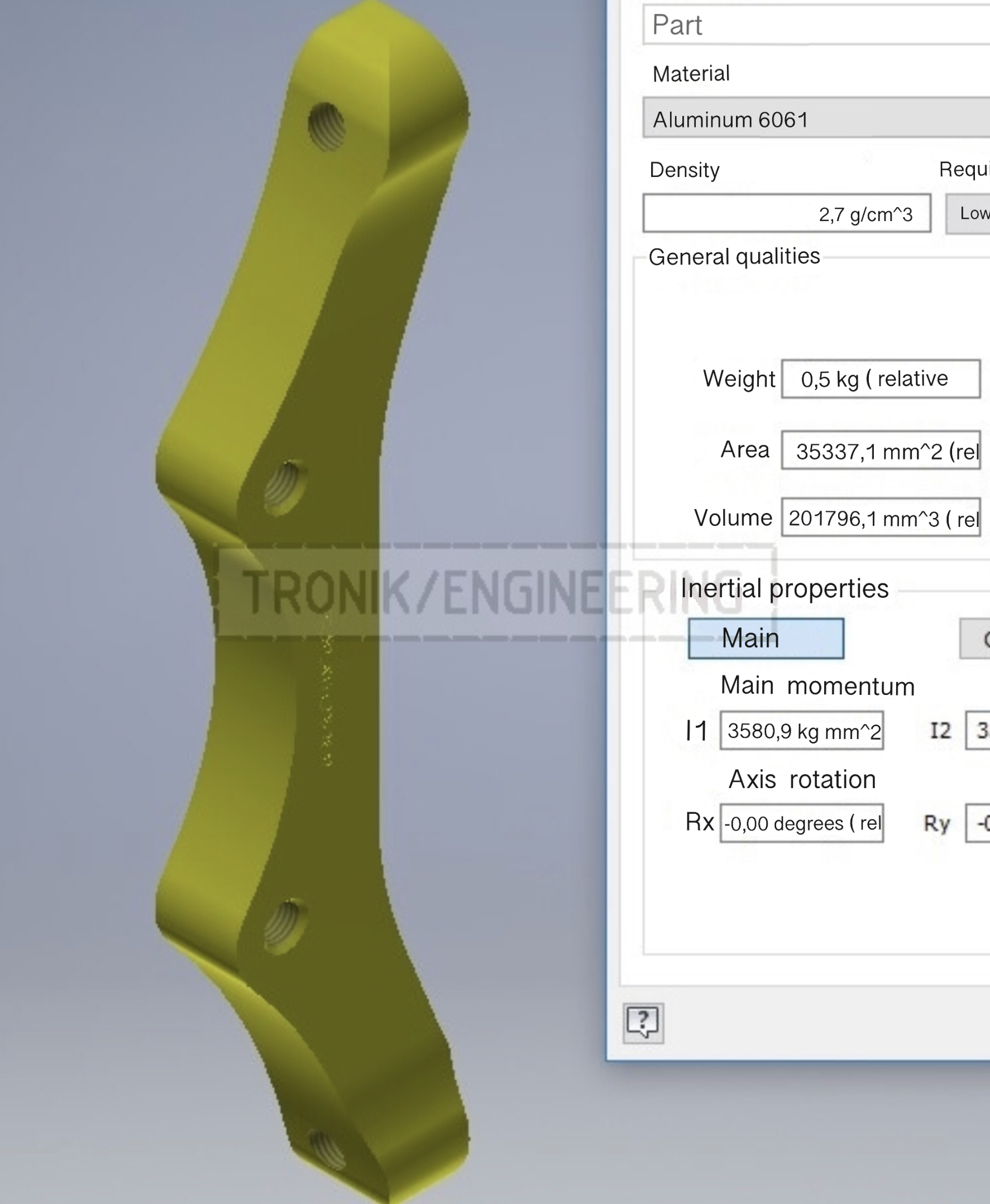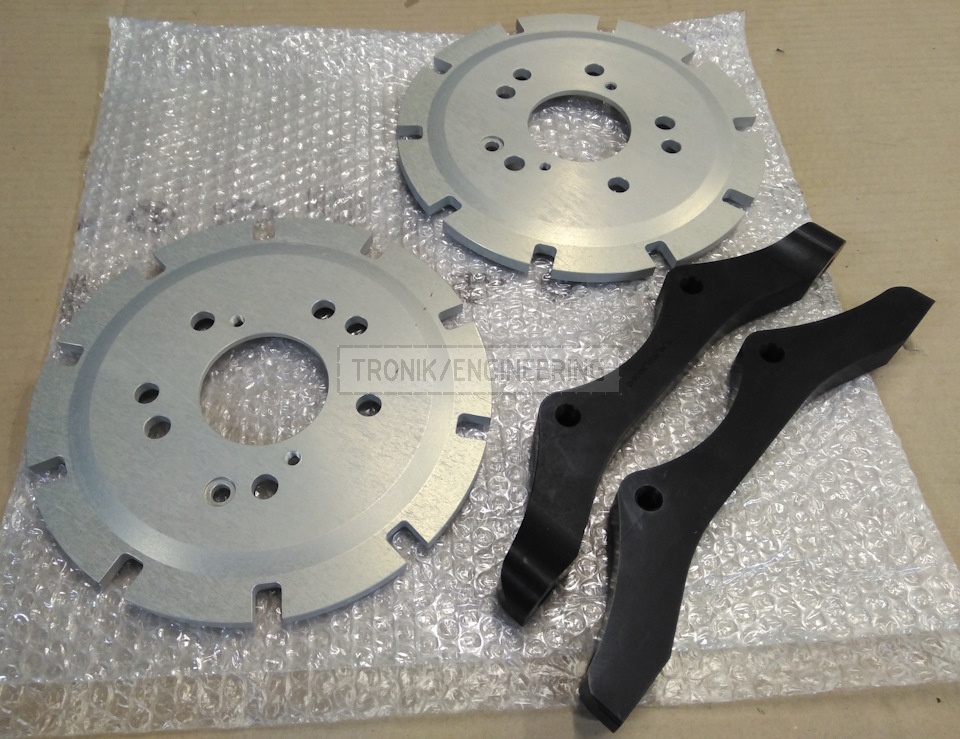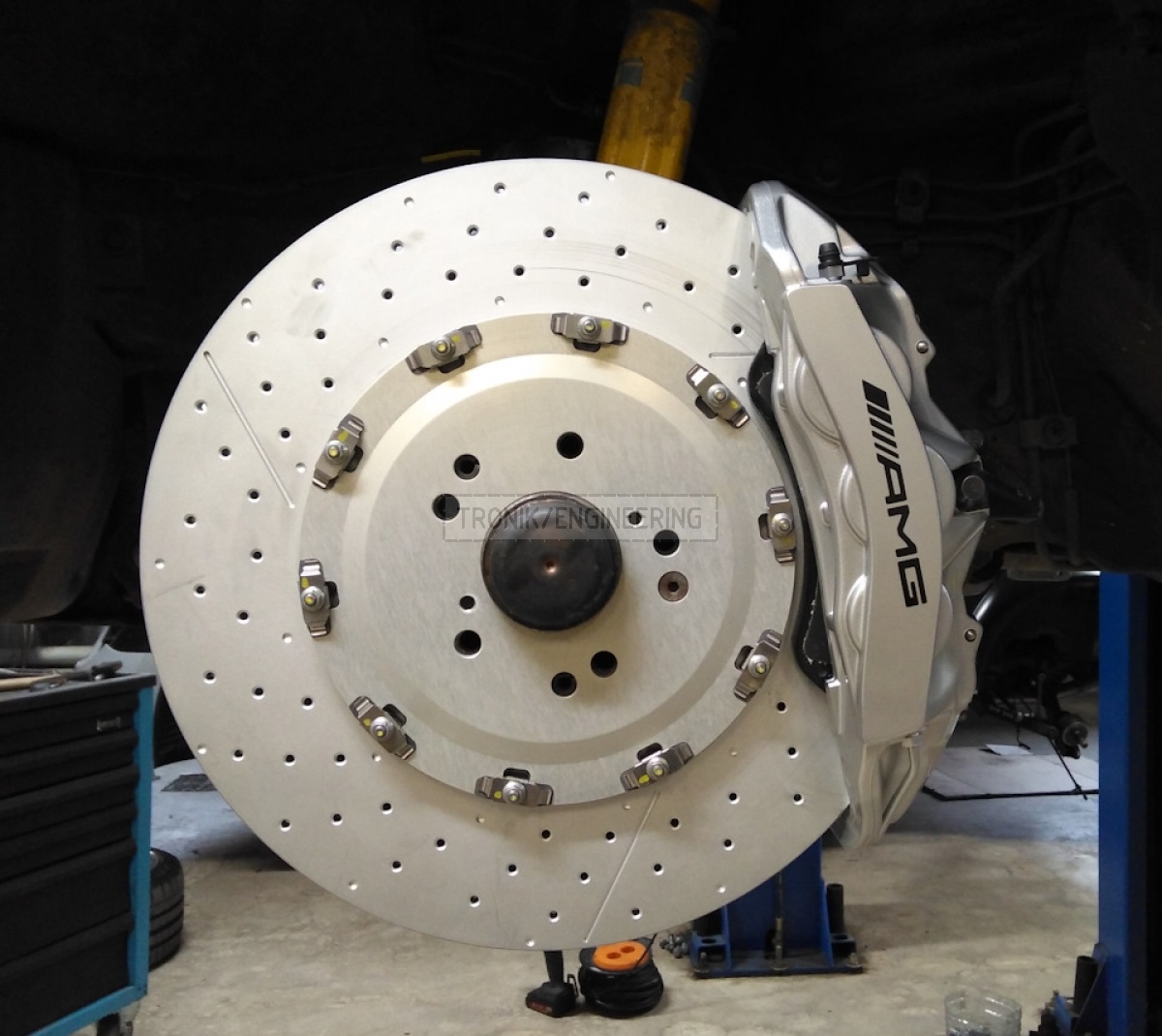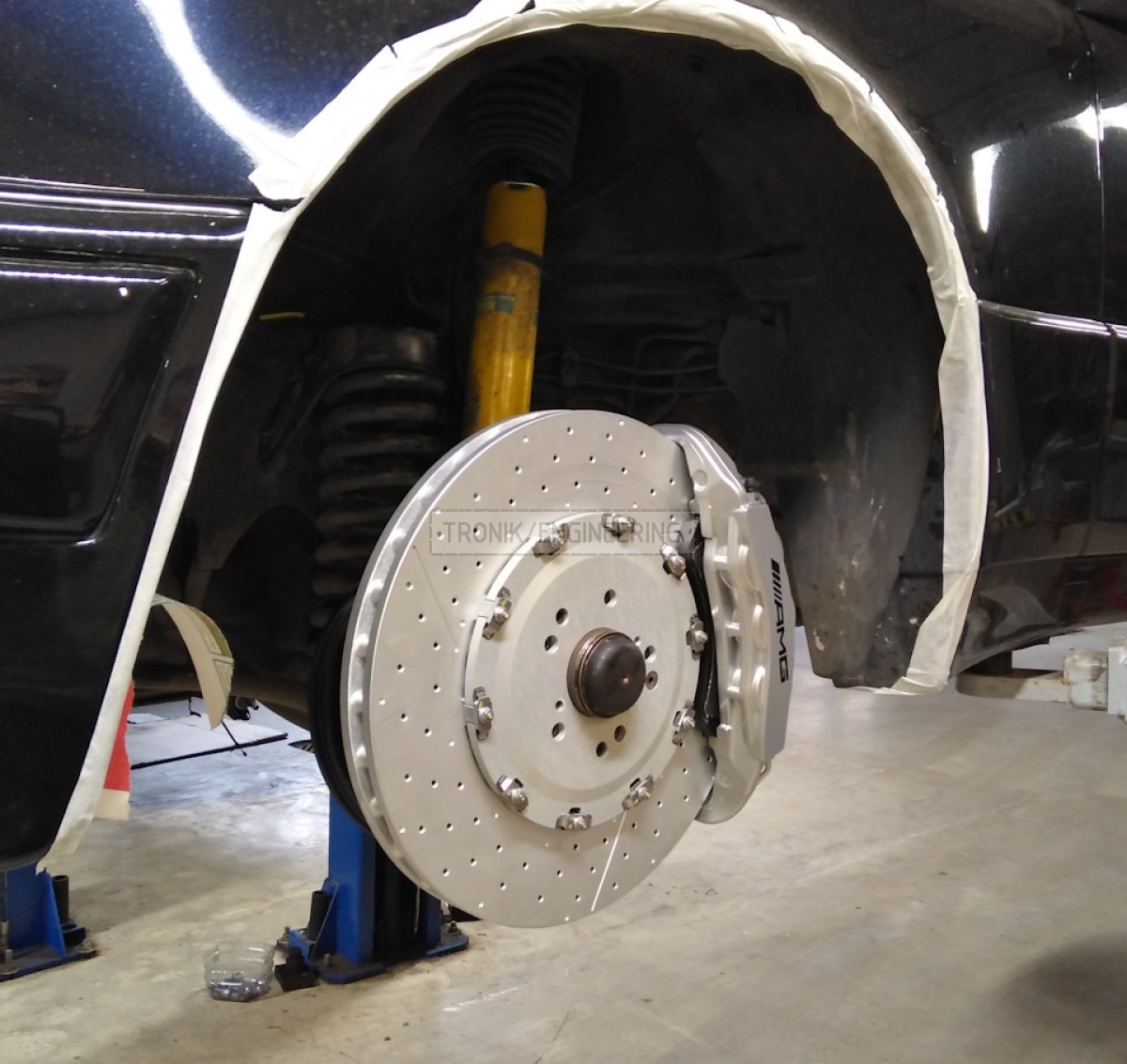 Calipers and pads MB AMG
Goodridge brake lines.
Front knuckle is made of cast iron, that's why after tightening the fastening screws, knuckle to adapter, joint must be treated with anticorrosive agent.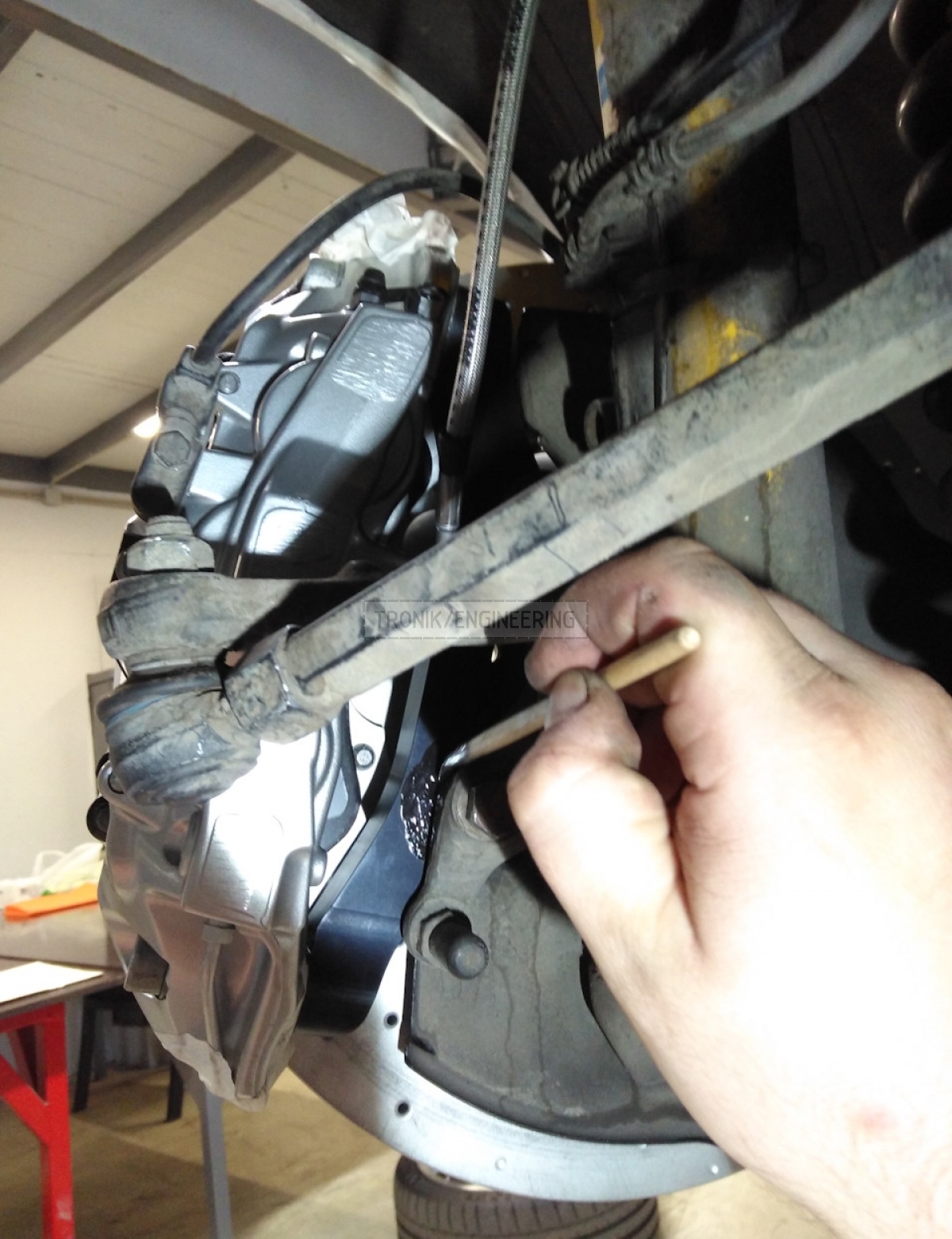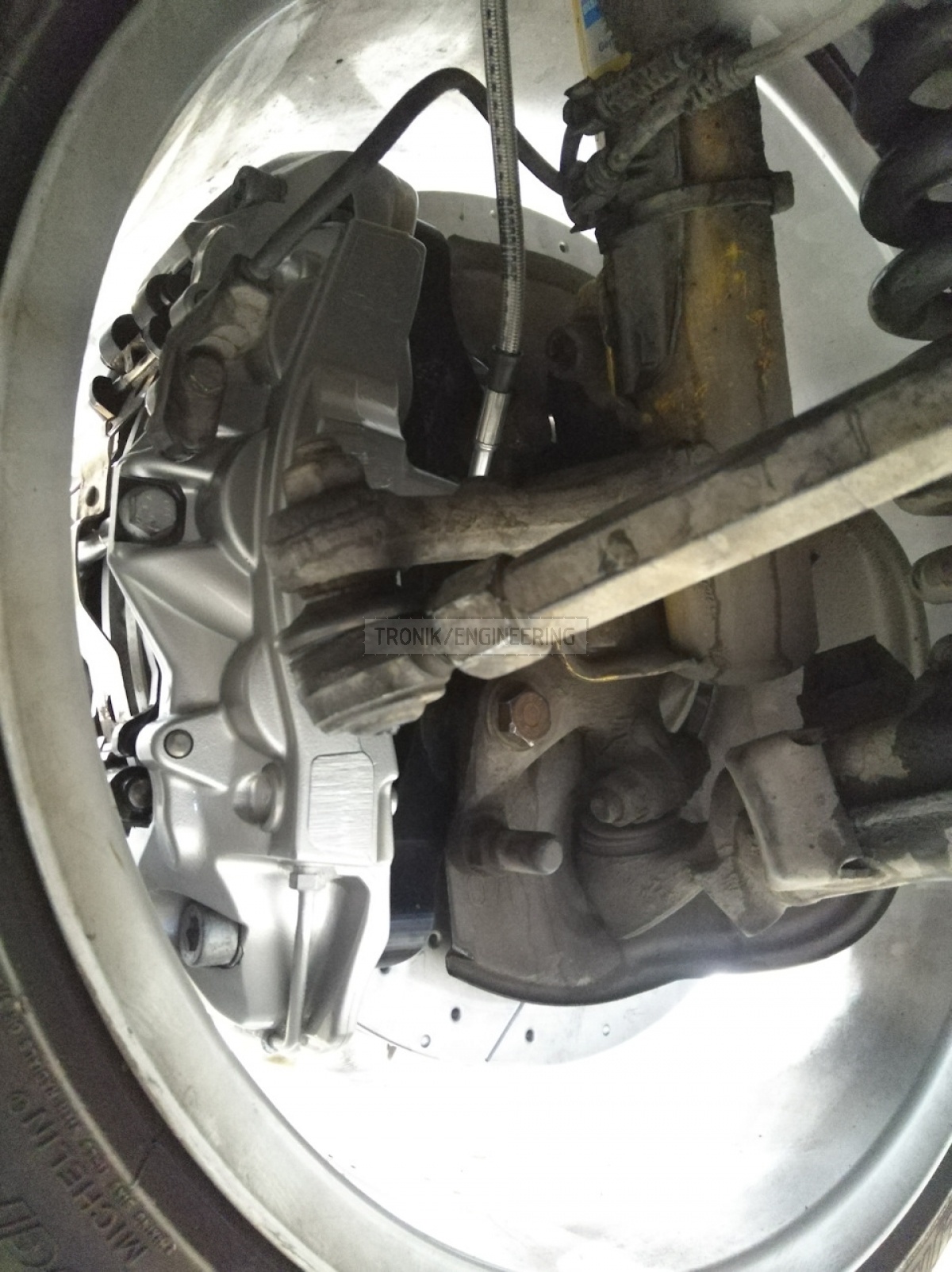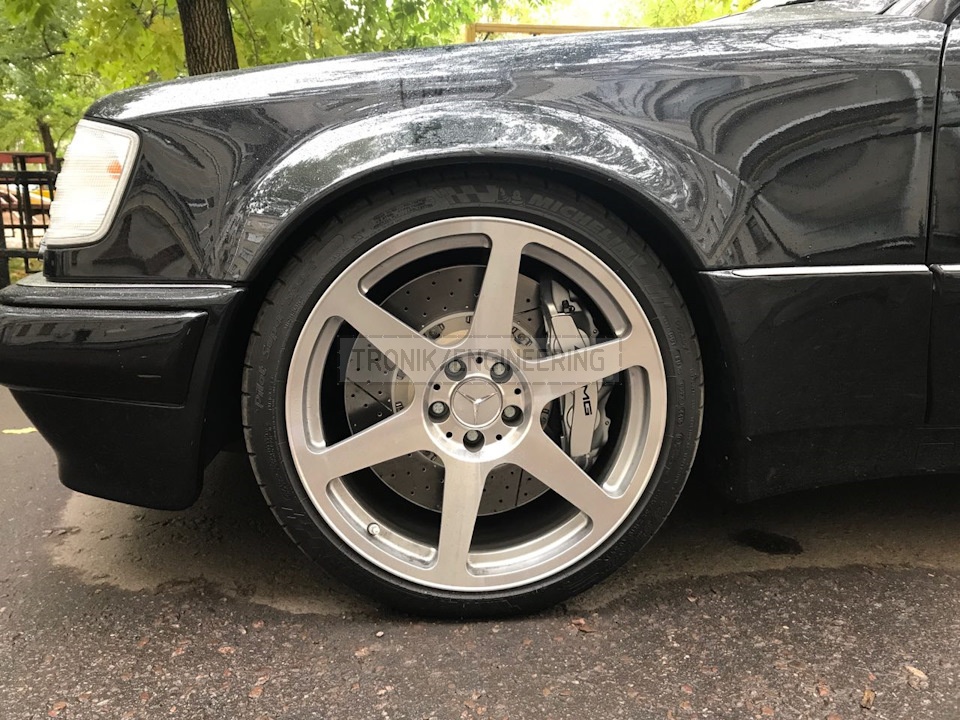 Standard brake rotor 320-30 weighs 9,3 kg.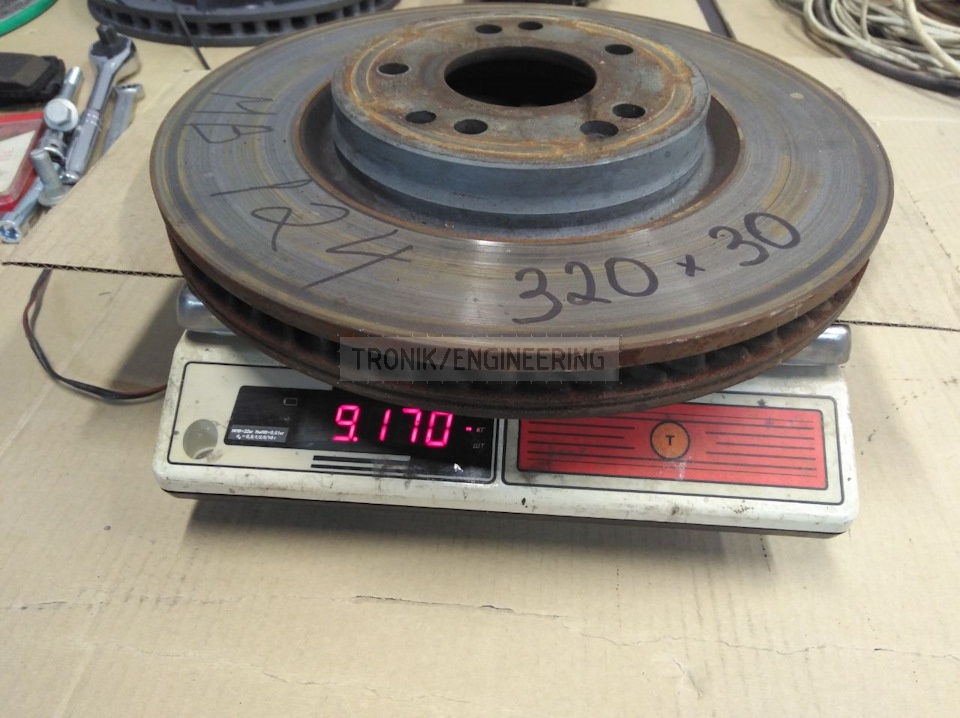 Standard caliper with pads ~7 kg.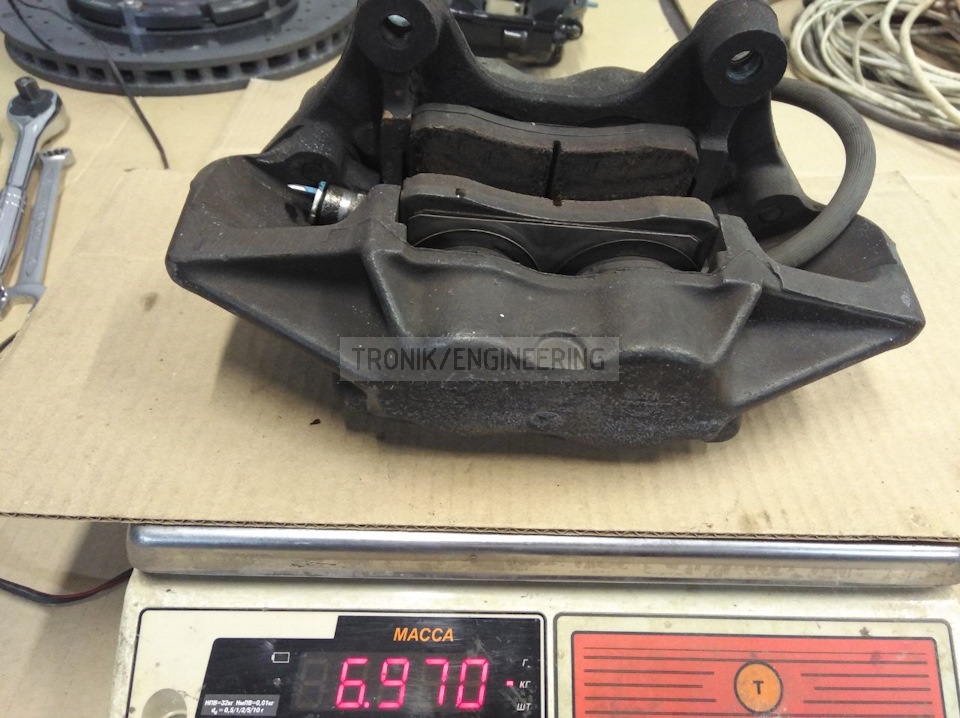 We used 6-pot Brembo caliper, weight with pads is 6,5 kg.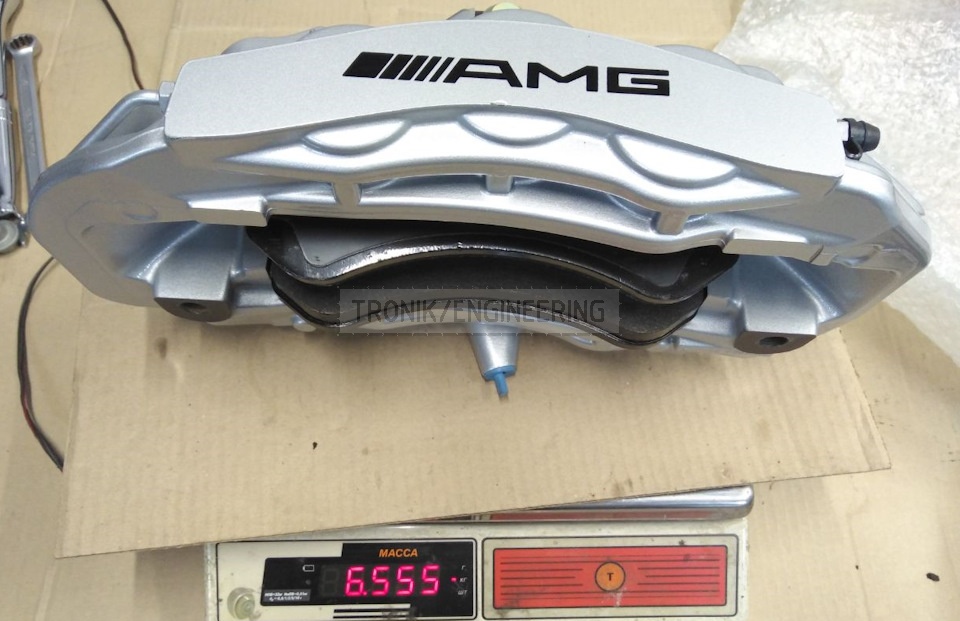 Brake rotor Brembo 390-36 weighs 13,2 kg.
so, in total standard brake system ~ 16,5 kg
Installed 6-pot Brembo caliper and a brake rotor 390-36 ~ 20,2 kg.
Weight gain is ~3.7 kg.