We are offering for your attention the brake system for ML 63AMG
Good day to you!
Mercedes Benz ML 63AMG with a  W164 body is one of the last real large volumed brutal SUVs.
This car you can love just for the way it sings!!!
The car owner original request was to repaint the chineese brake system he baught earlier. mucho grande chineese set).. :)I was against that, to tell you the truth, and expressed it as much as I could, but after we offered the owner hold in his hands new real Brembo caliper (rear AMG caliper from Mercedes-Benz SLS AMG (C197 / R197)) all his doubts in what to choose were gone with the wind.Our company set off to fulfill the request. All the missing parts were ordered, front Brembo AMG calipers ,brake rotors, pads and so on.Our DD (designer department) started the project of designing adapters and hats..  🙂
Front axle was assemblled on Brembo 390-36 brake rotor with an  Н-like bobbins.
The hats were made and sent to be halvanized.
Protective coating was out of nickel alloy, a real metal!!!
It's not afraid of ice-melt and car wash chemicals.. I hate car washes' staff!!
The richer the client, the faster his car gets destroyed by washing up concentrated chemicals…
But that's a topic for another time..
Front adapters (steel) we used were standard, produced by Brembo for MB AMG class.
Rear adapters designed and produced out of steel with a zink protective coating.
Rear rotor produced out of OE workpiece, size 370-24.
Special attetion was given to dust shields, it was made out of stainless steel.
Front shield was made anew, as the standard one only partially covers the brake rotor.
The parking brakes of a classic design (drum type) were supported by a standard dust shield and to create a completely new one is too much hustle, so it was decided to mount a segment made out of the stainless steel onto the standard shield.
Rear axle of classic 5-lever structure was already of too much problem, judging by the multipot caliper location point.
Though this task was complete right from the very first try.
All the clearances are up to standard, it assembles well.
Brake lines made out of Goodridge compoents.
We are welcoming you to get your installation done by us.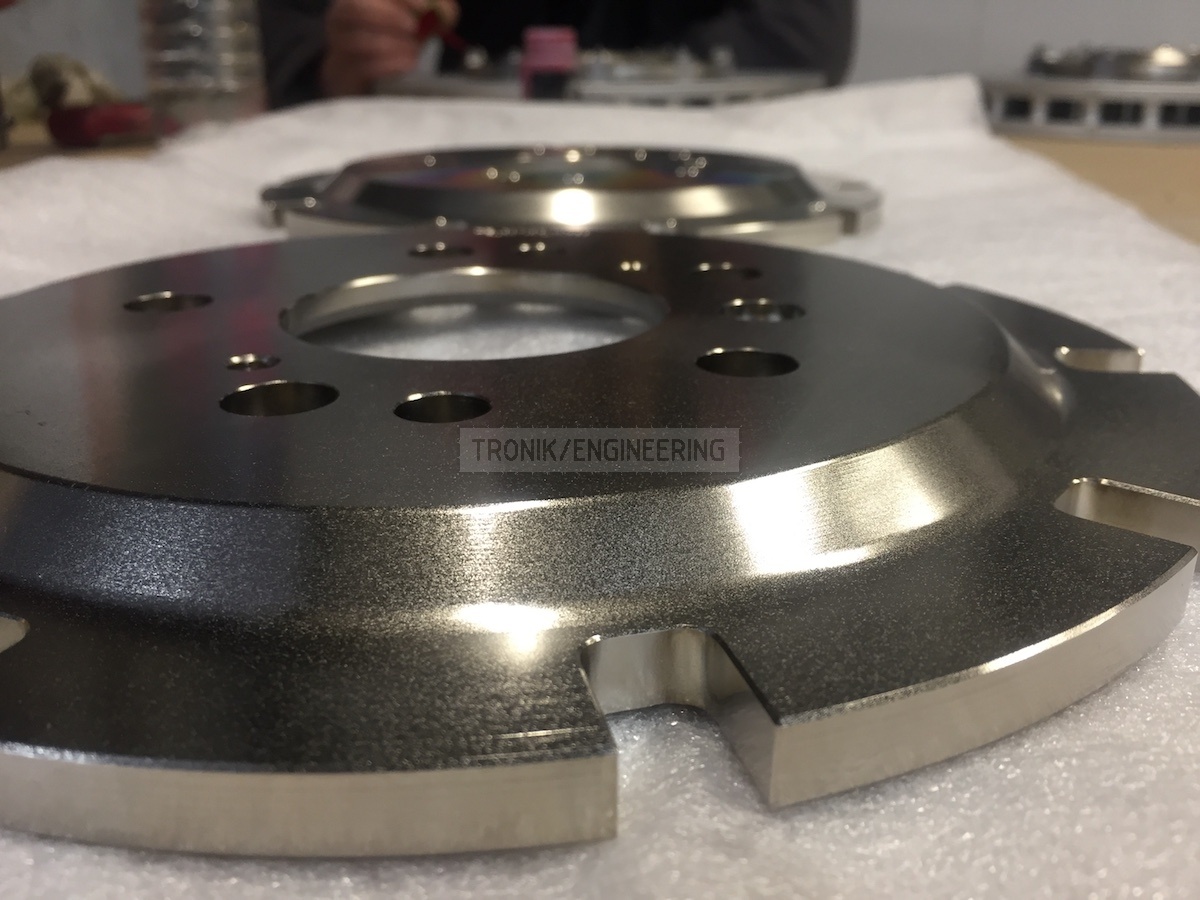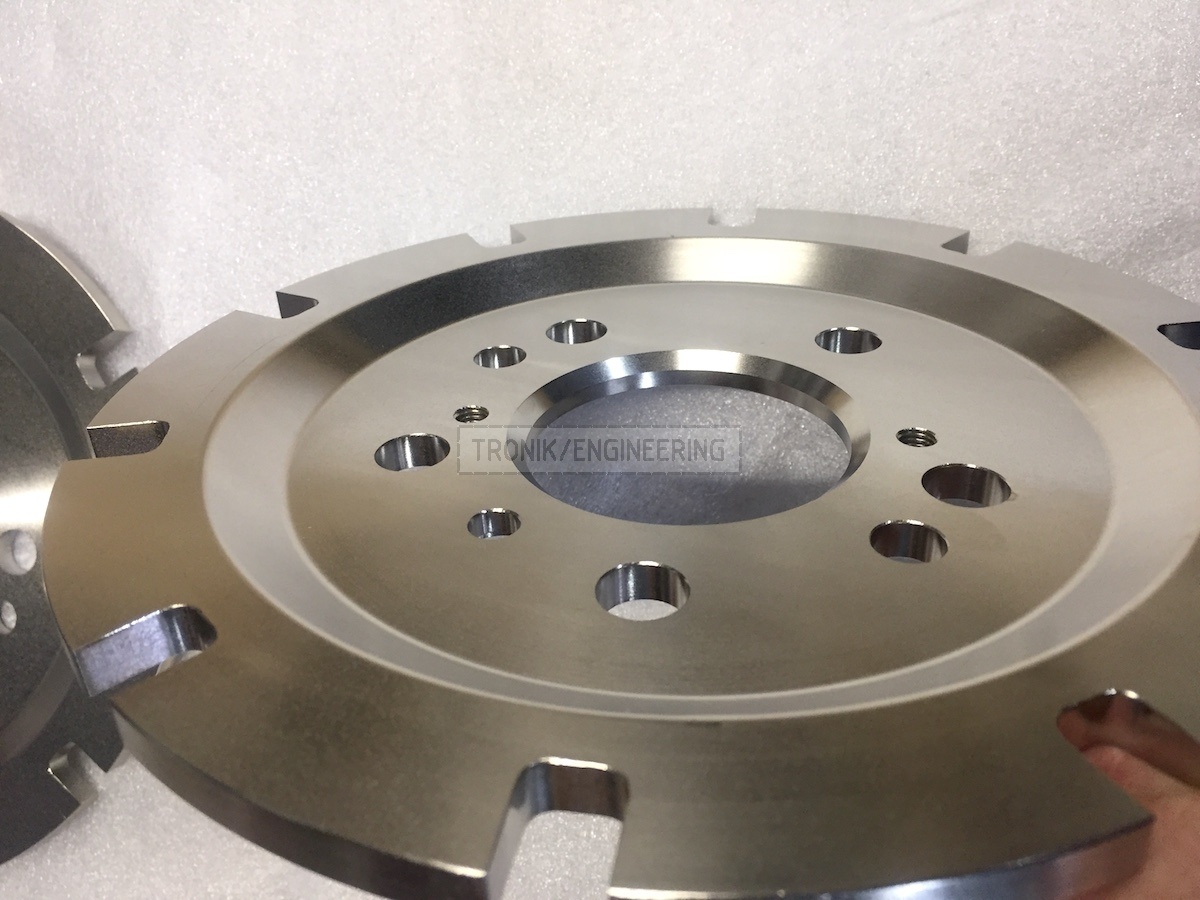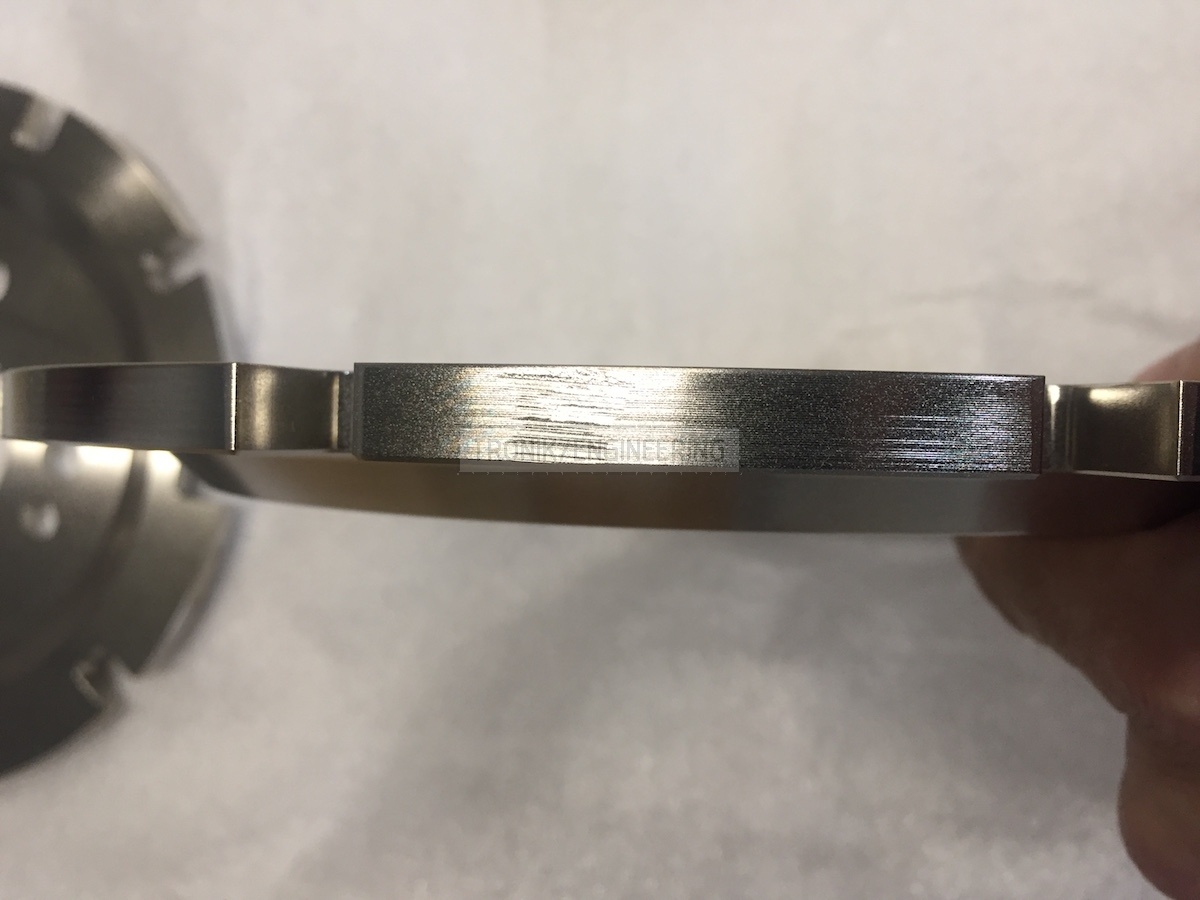 Assembling a brake rotor: Brembo rotor 390-36 and a hat produced by Tronik.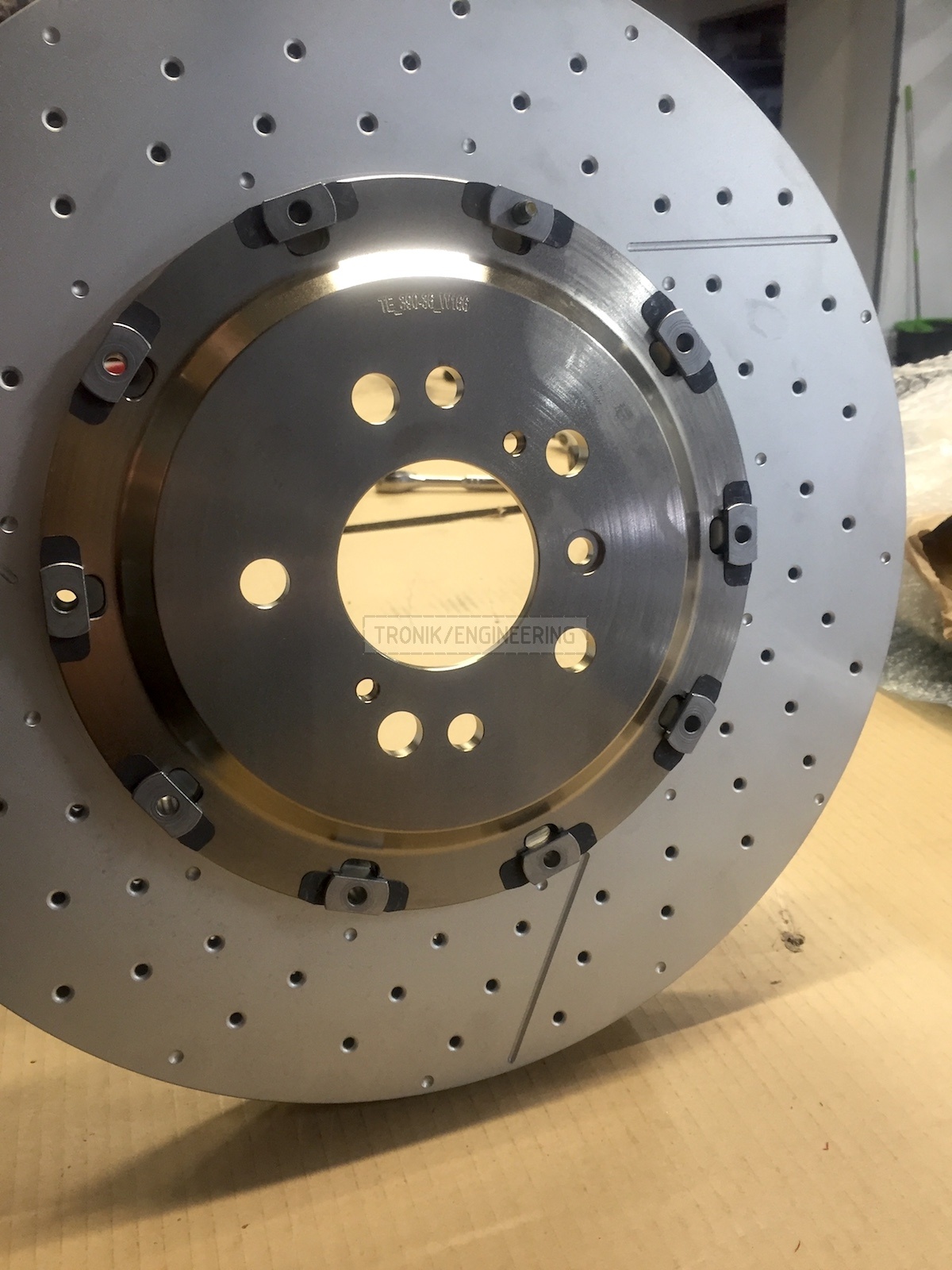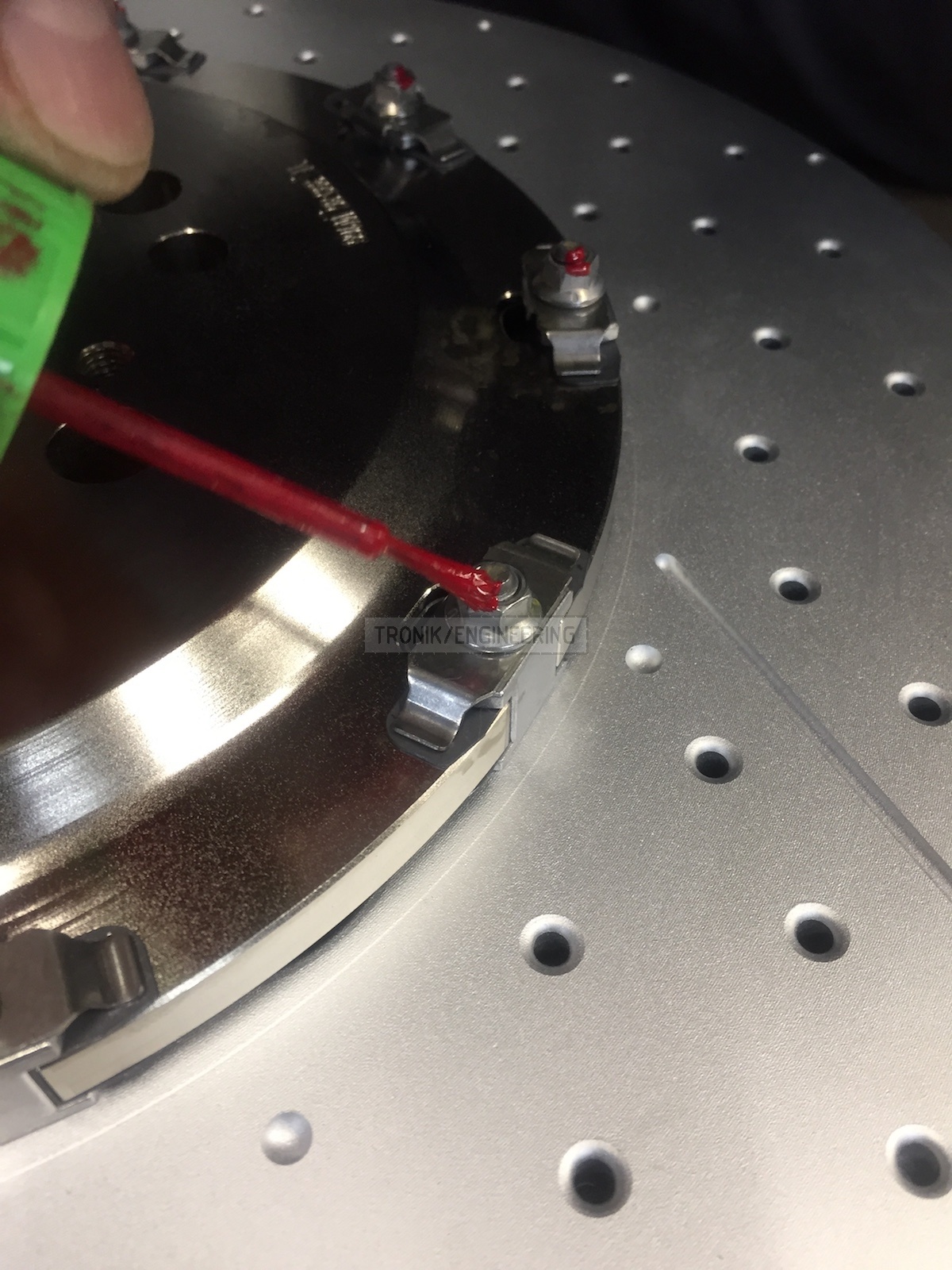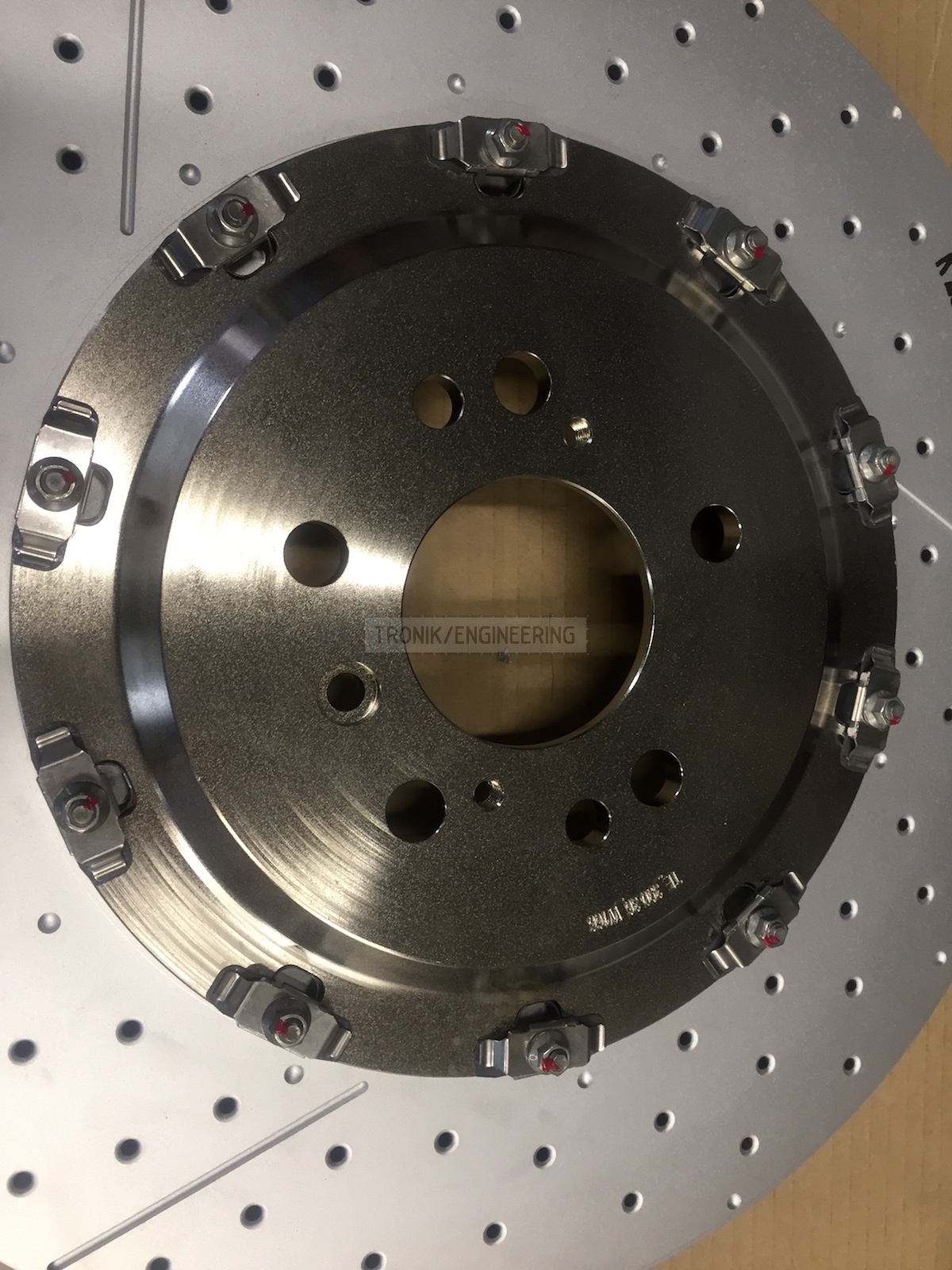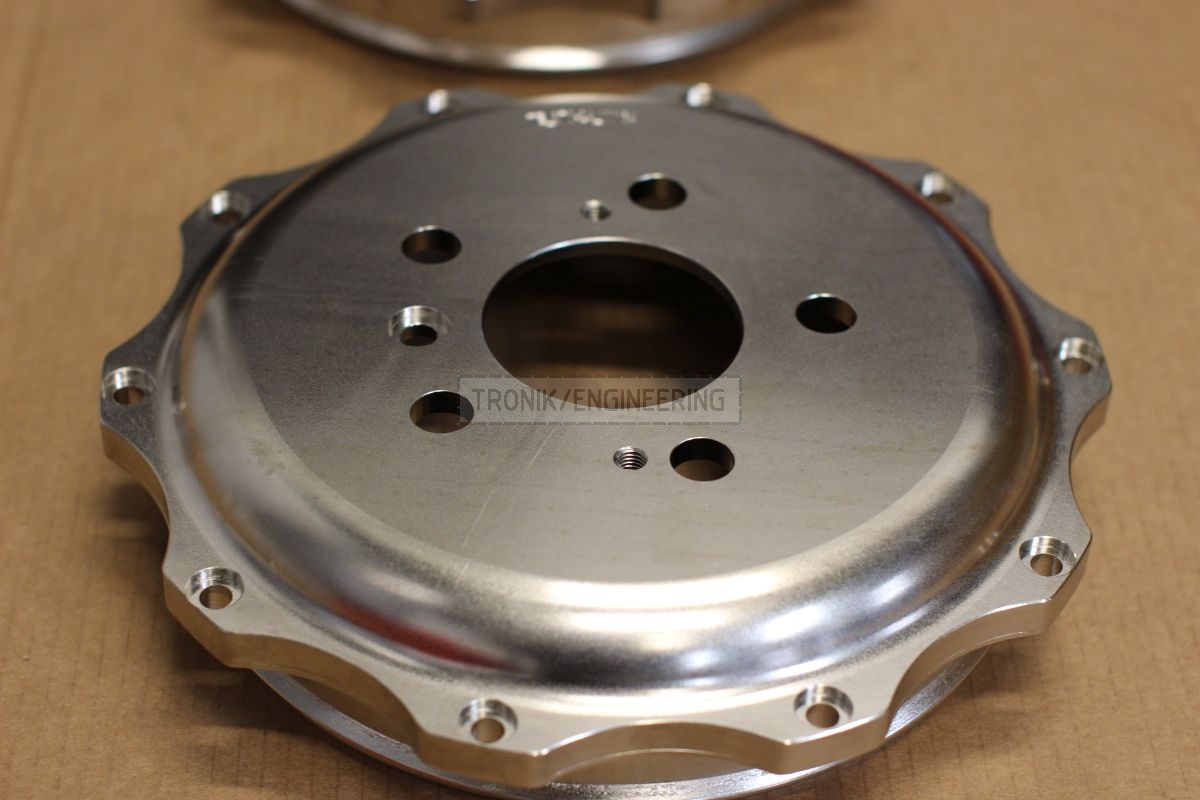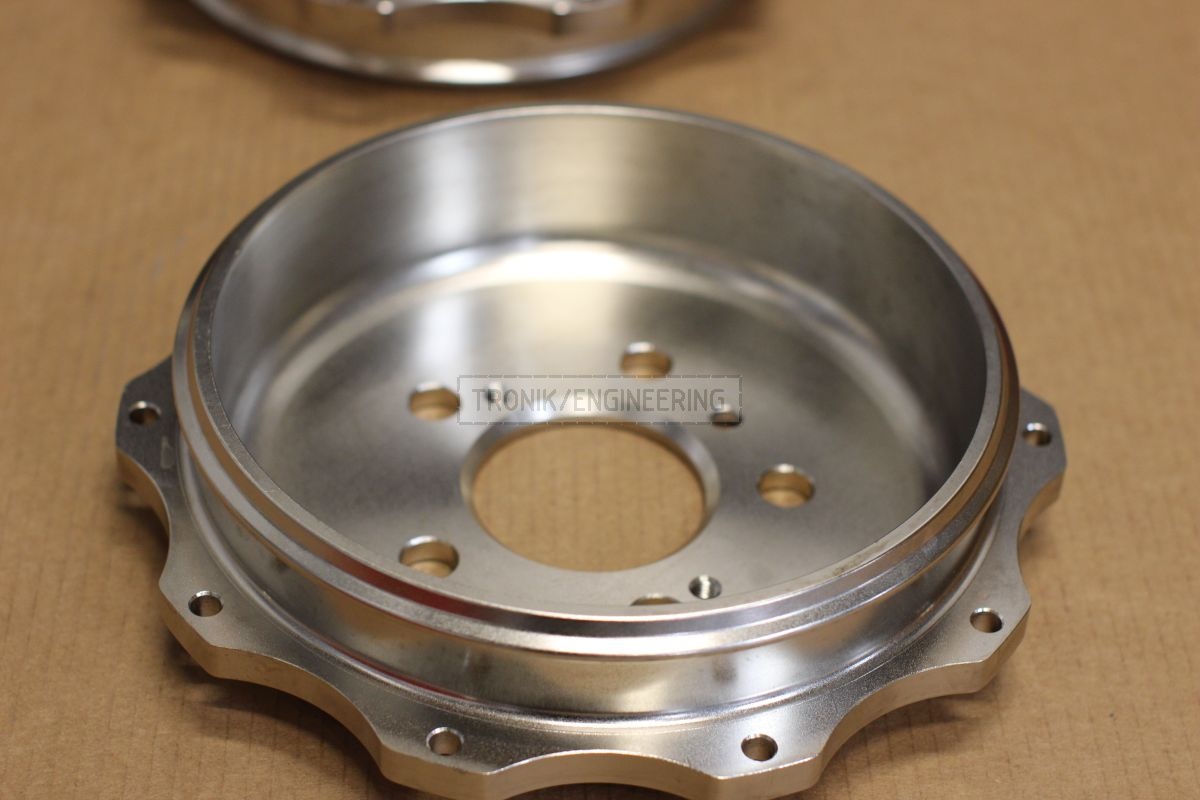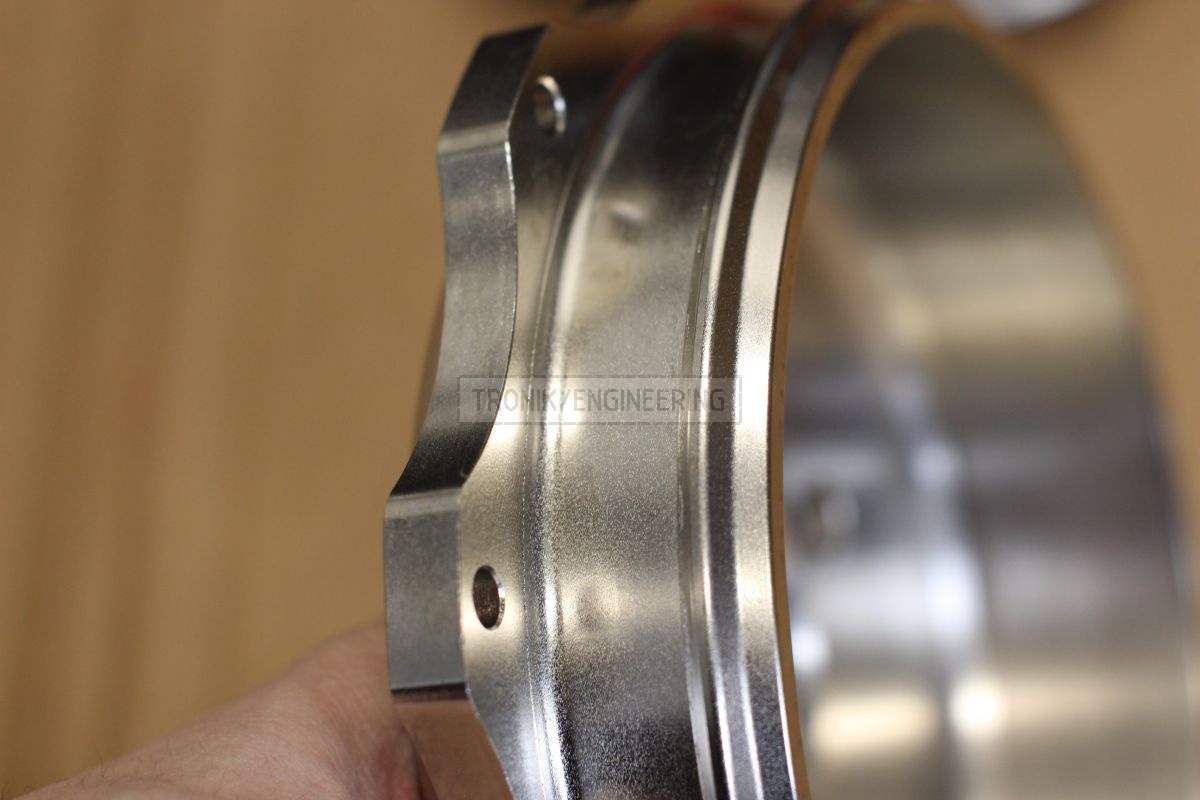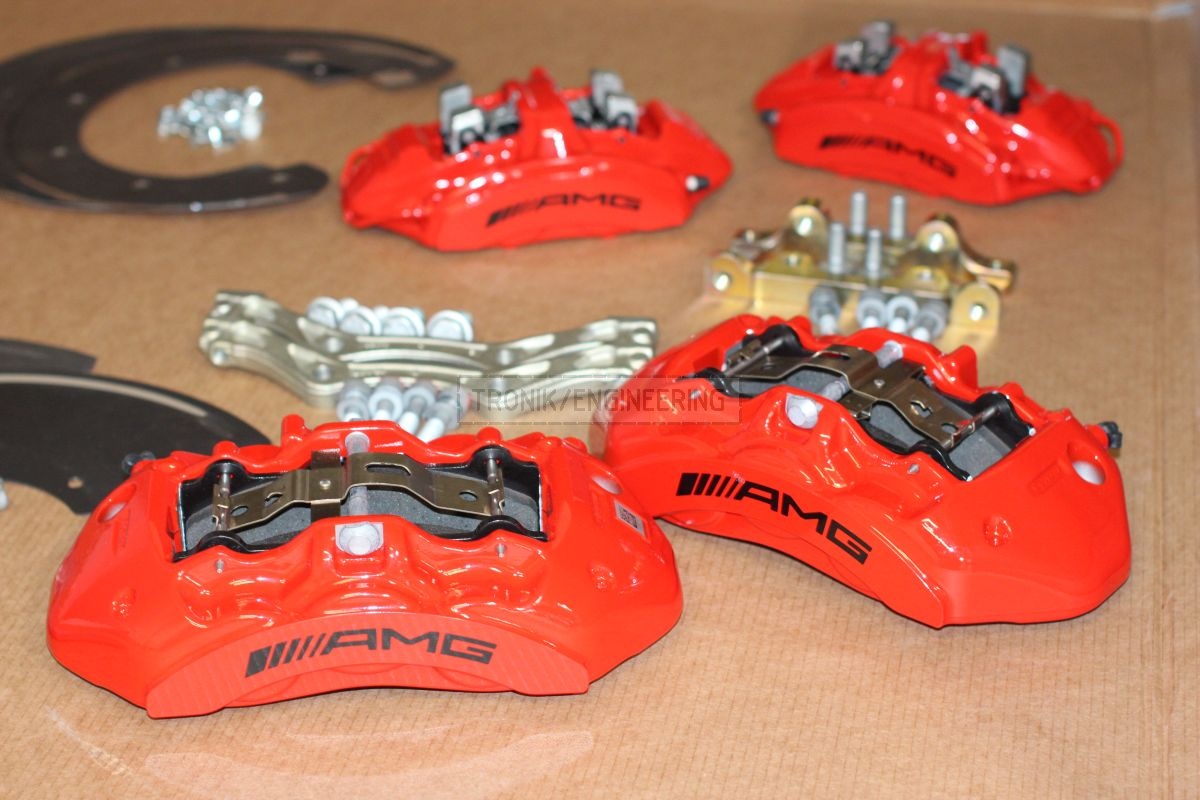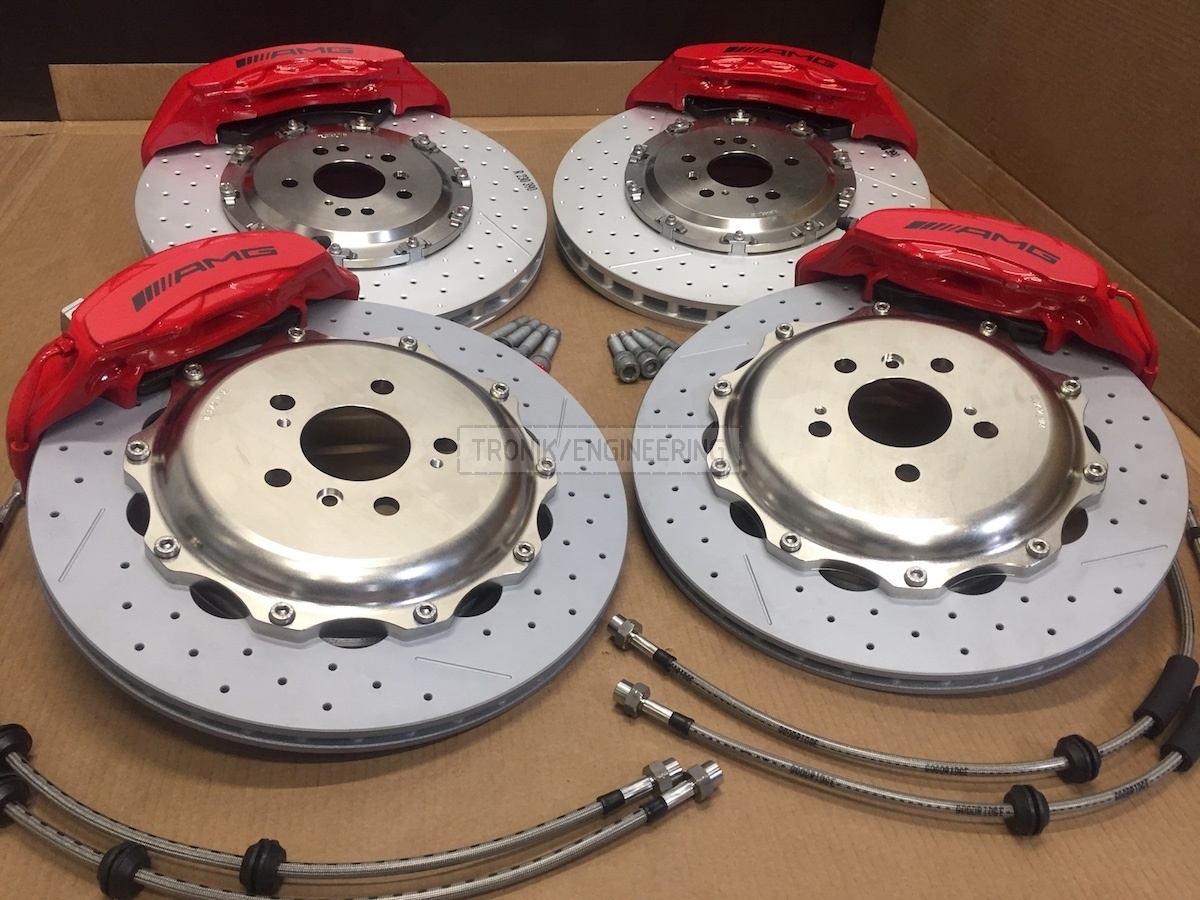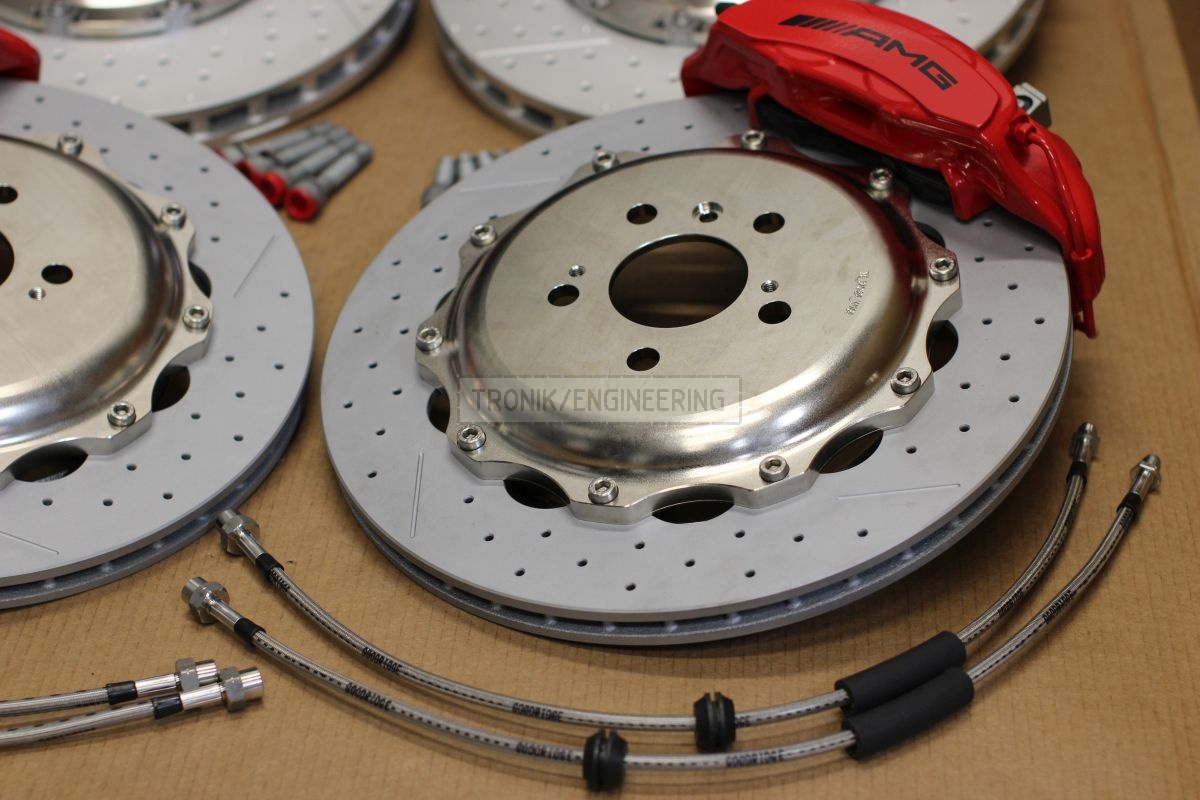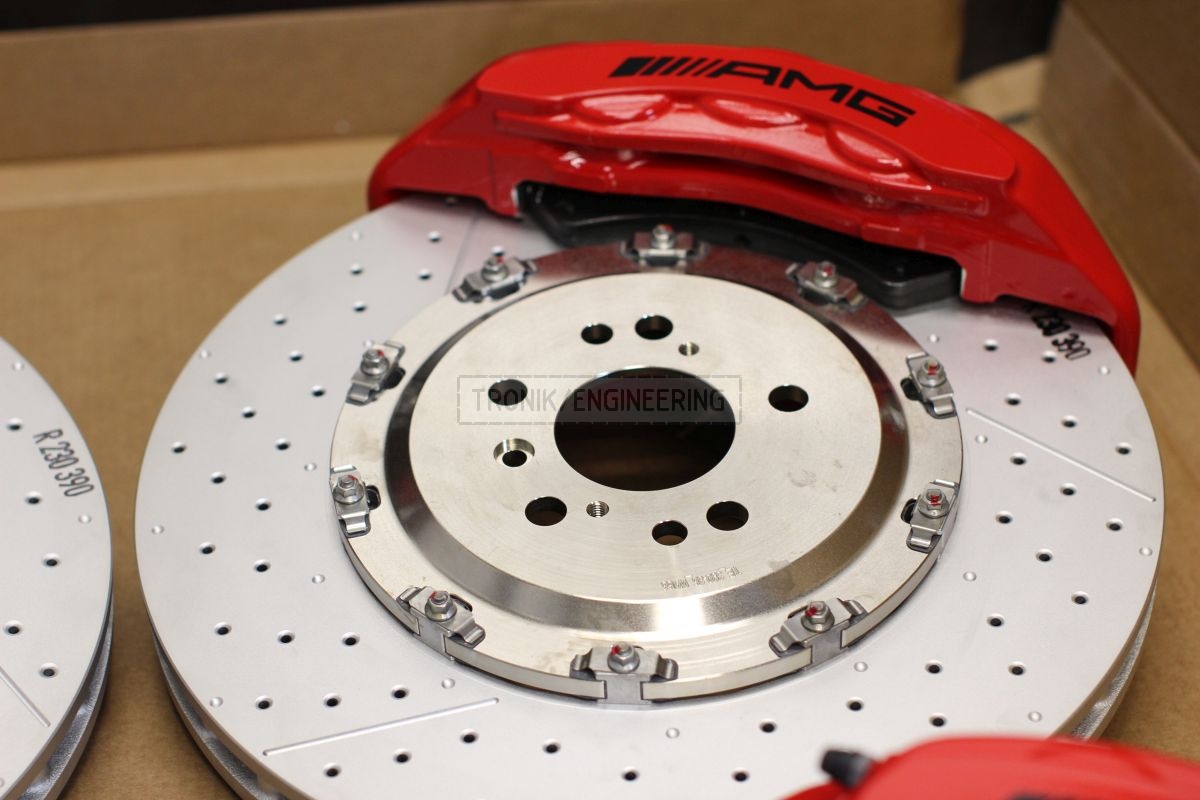 Standard weigh in of assembled components.
Front brake rotor 390-36 weight is 13.7 kg!!!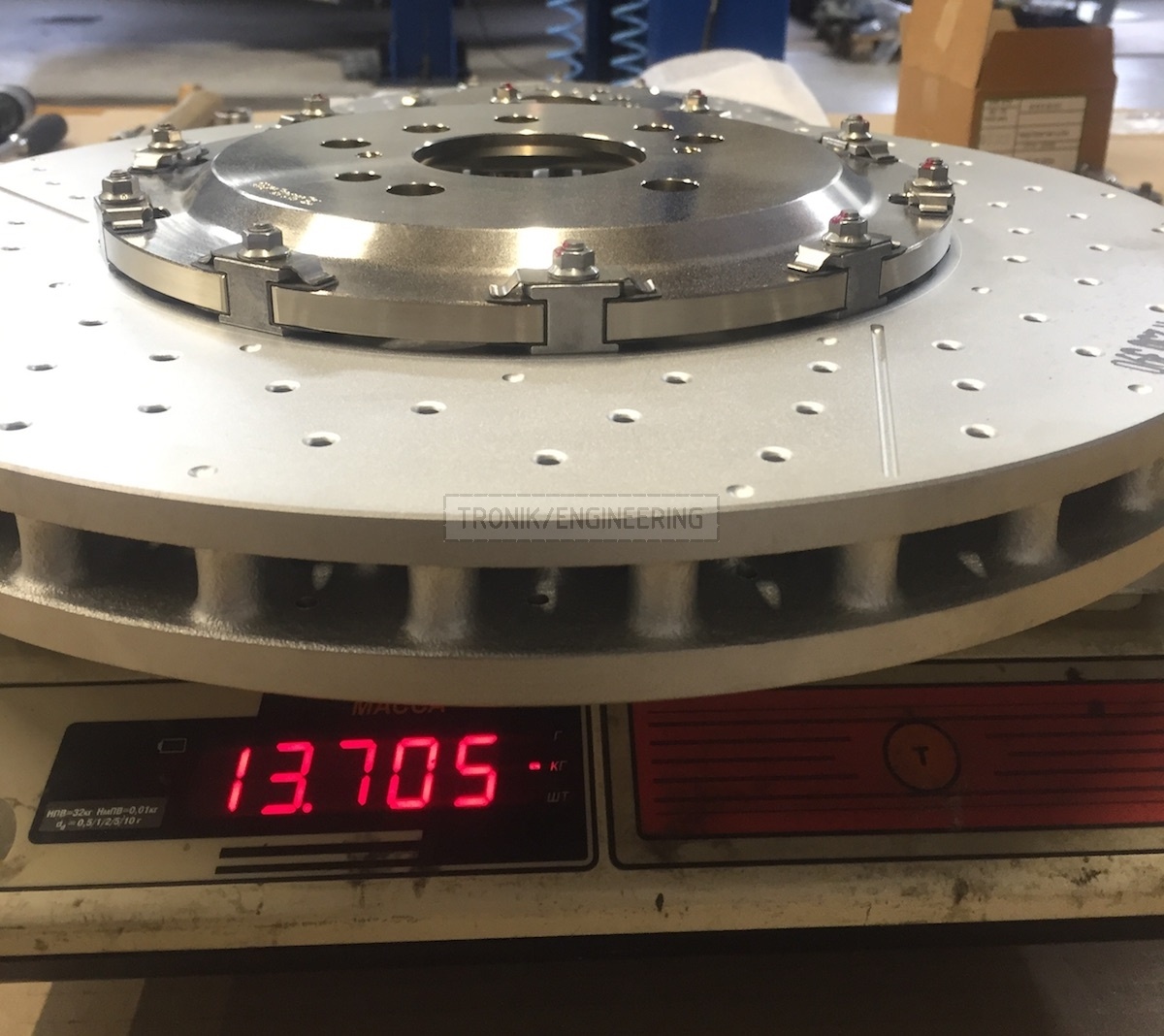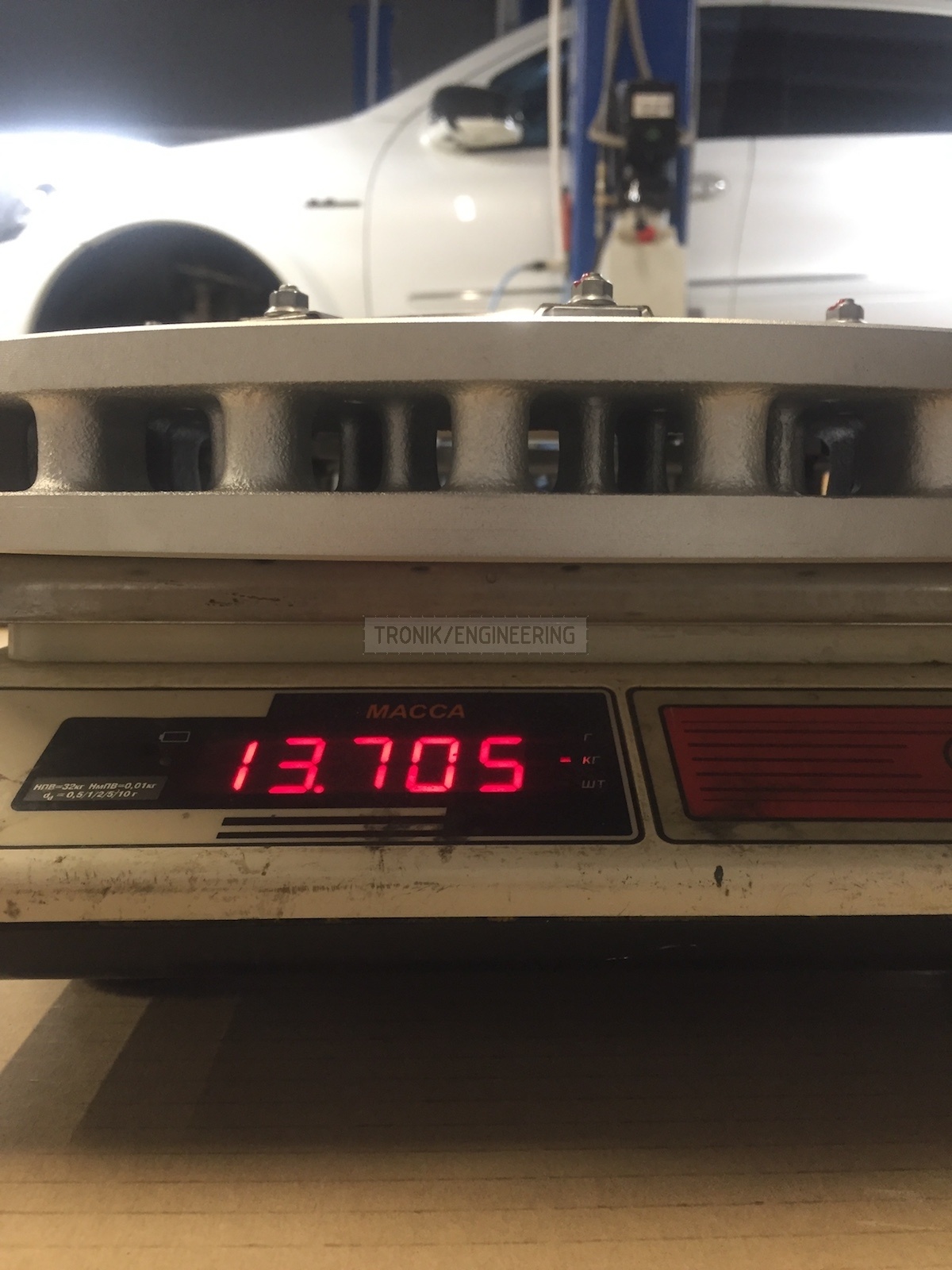 Brembo brake discs size 390-36 and a hat and a 6-pot caliper and pads weight is – 20 kg.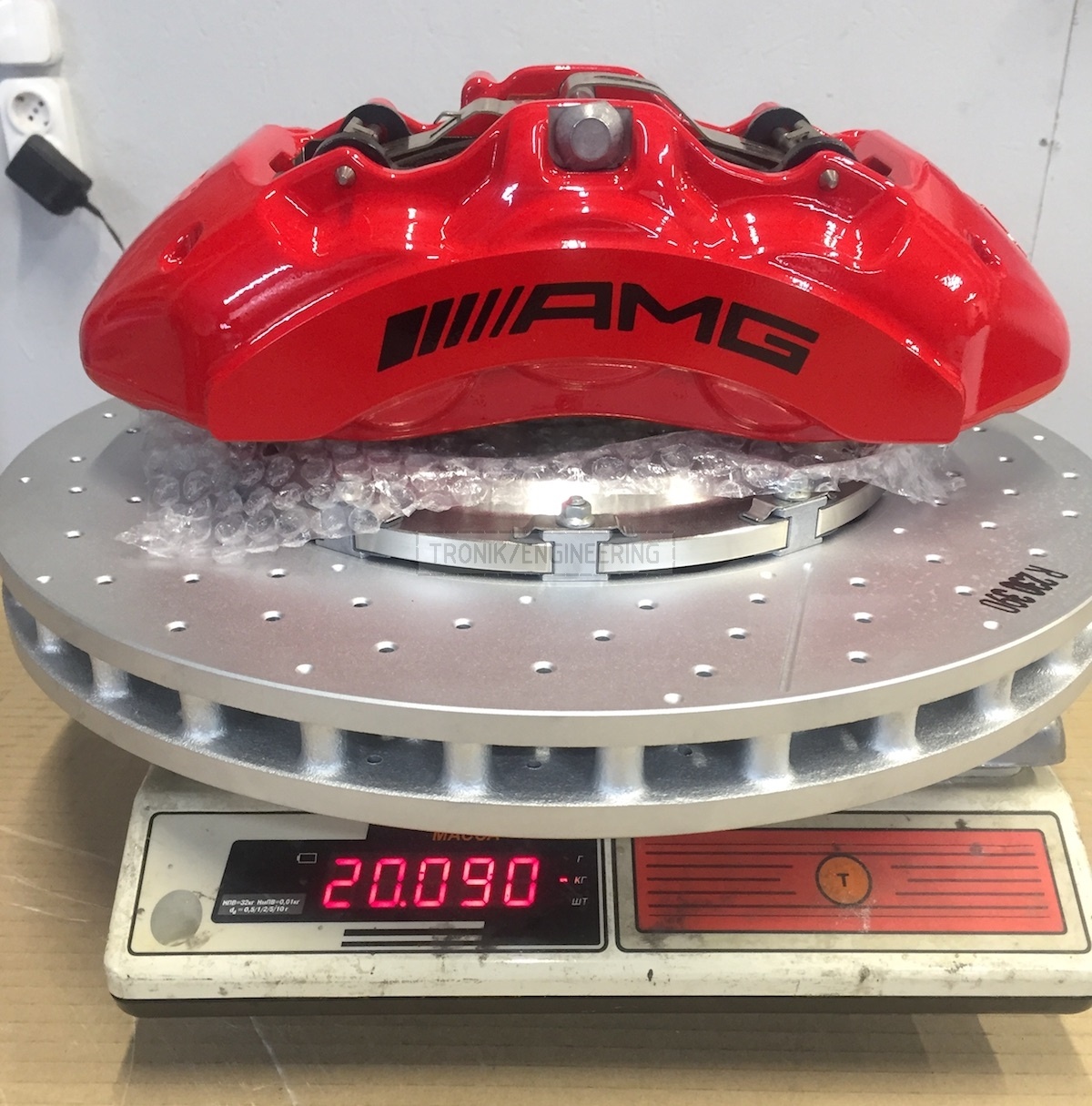 Rear brake rotor size 370-24 for W164 is 5,9 kg.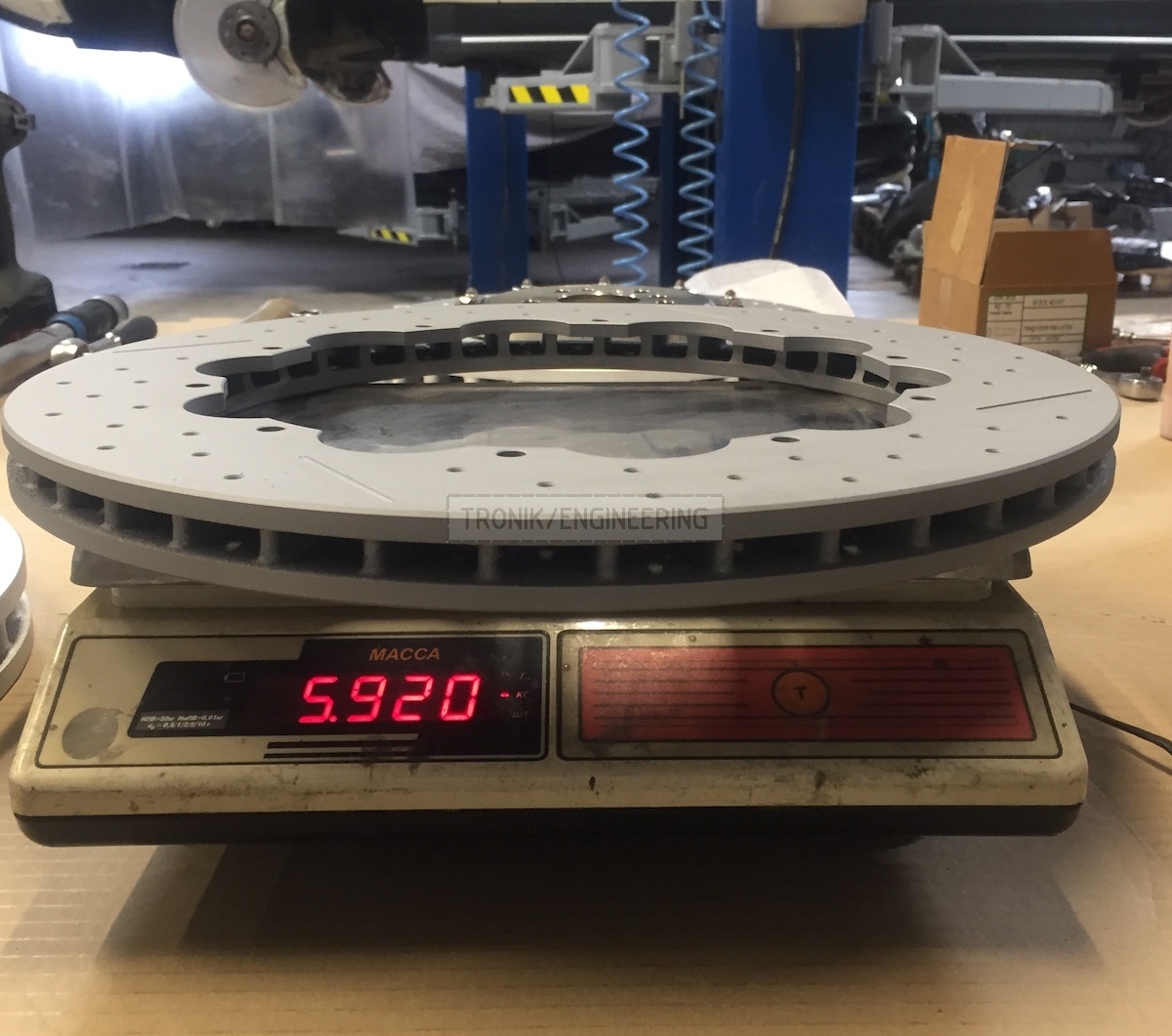 Assembled rear brake rotor : rotor 370-24, hat, fastening screws. Total weight is 8 kg.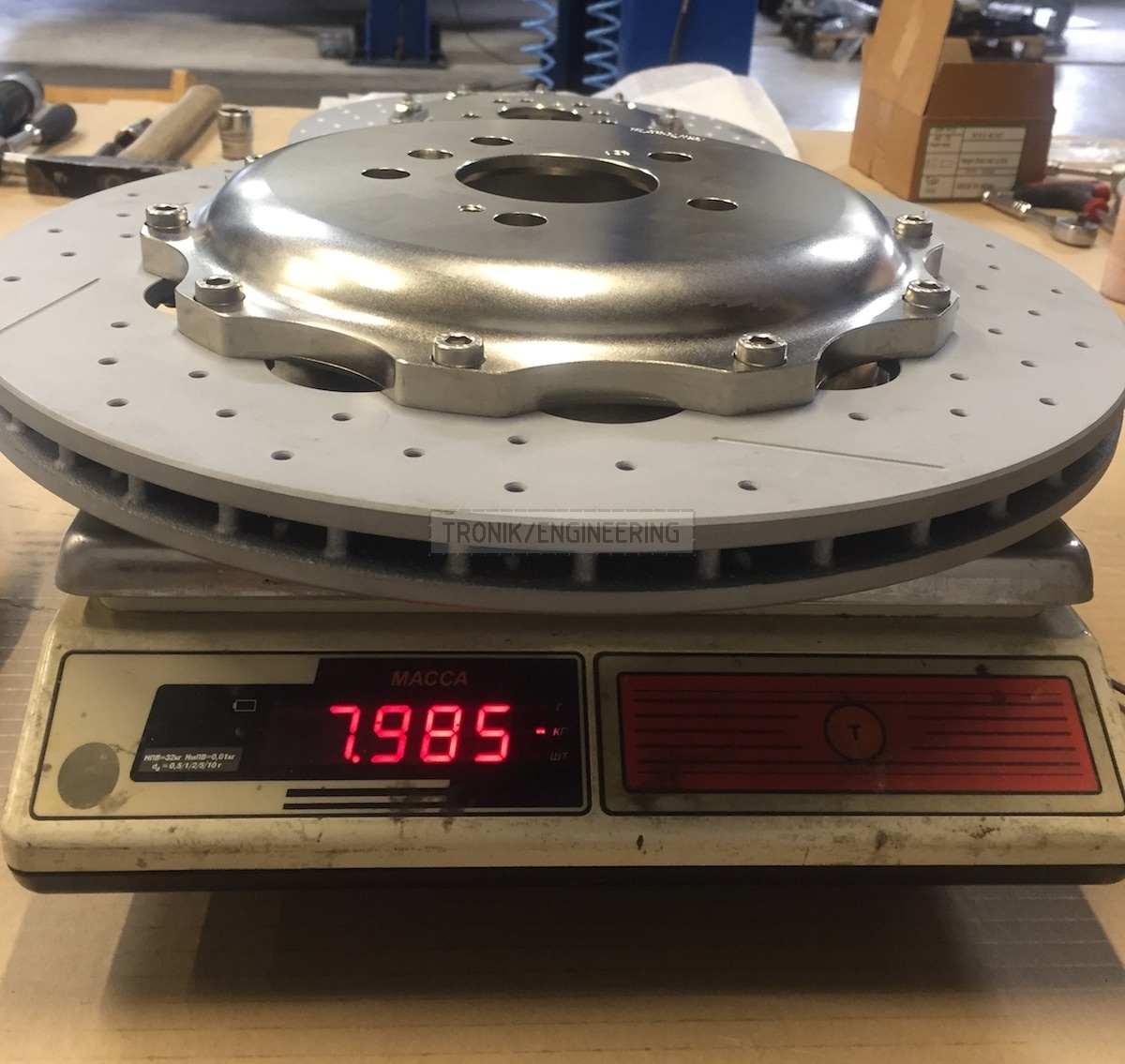 Installing made with the help of laser cutting rotor's dust shield, made out of stainless steel.  Sheld is molded for extra hardness.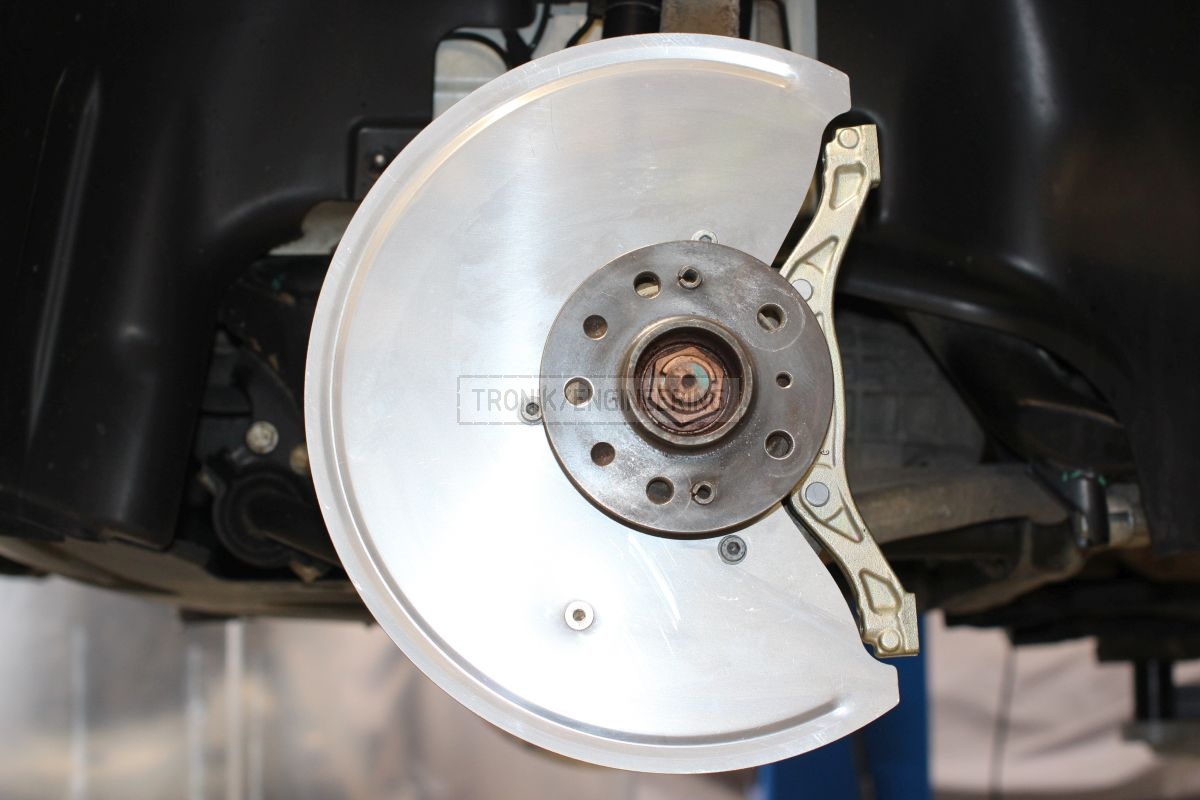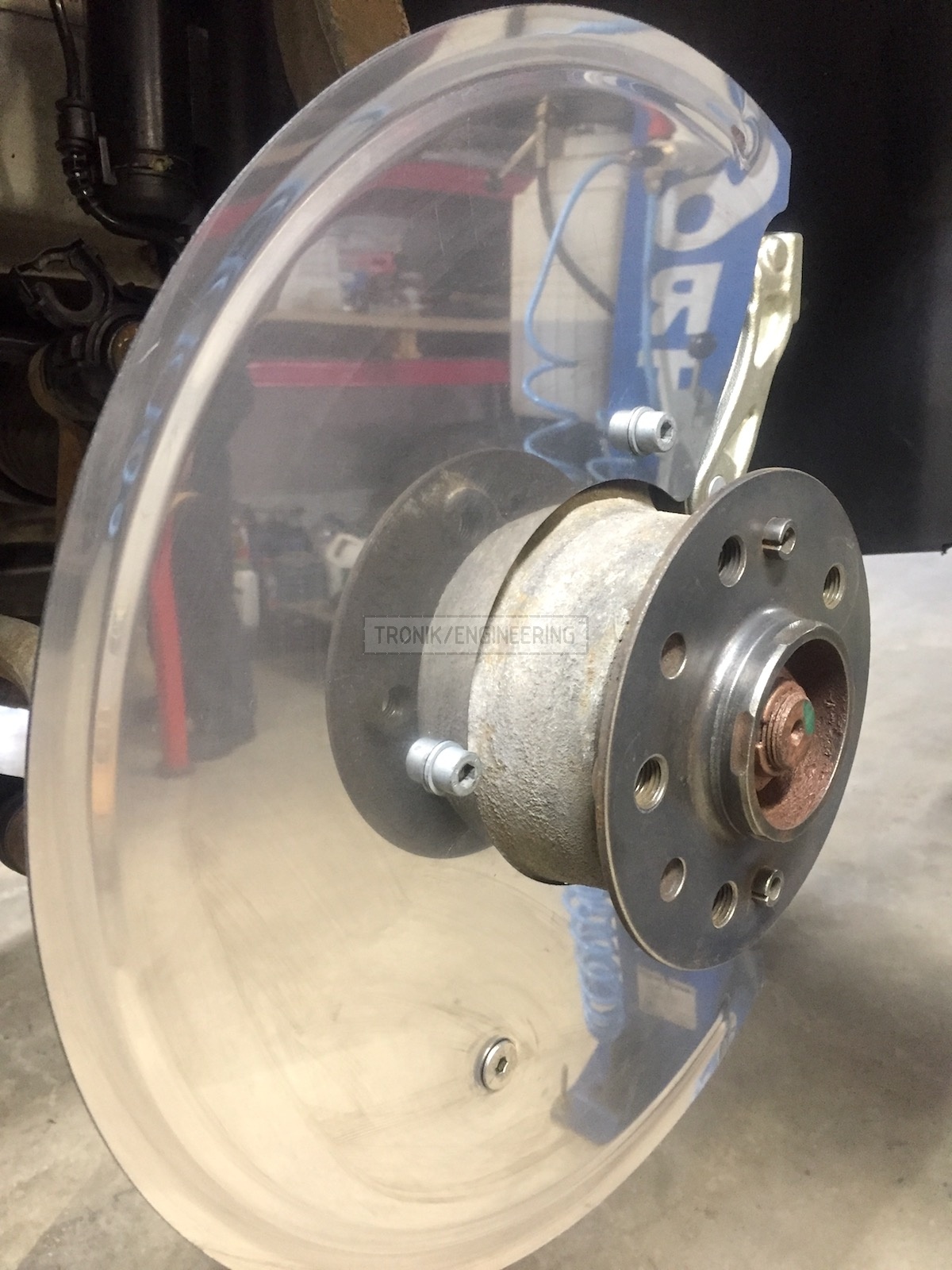 Brake caliper adapters made out of steel.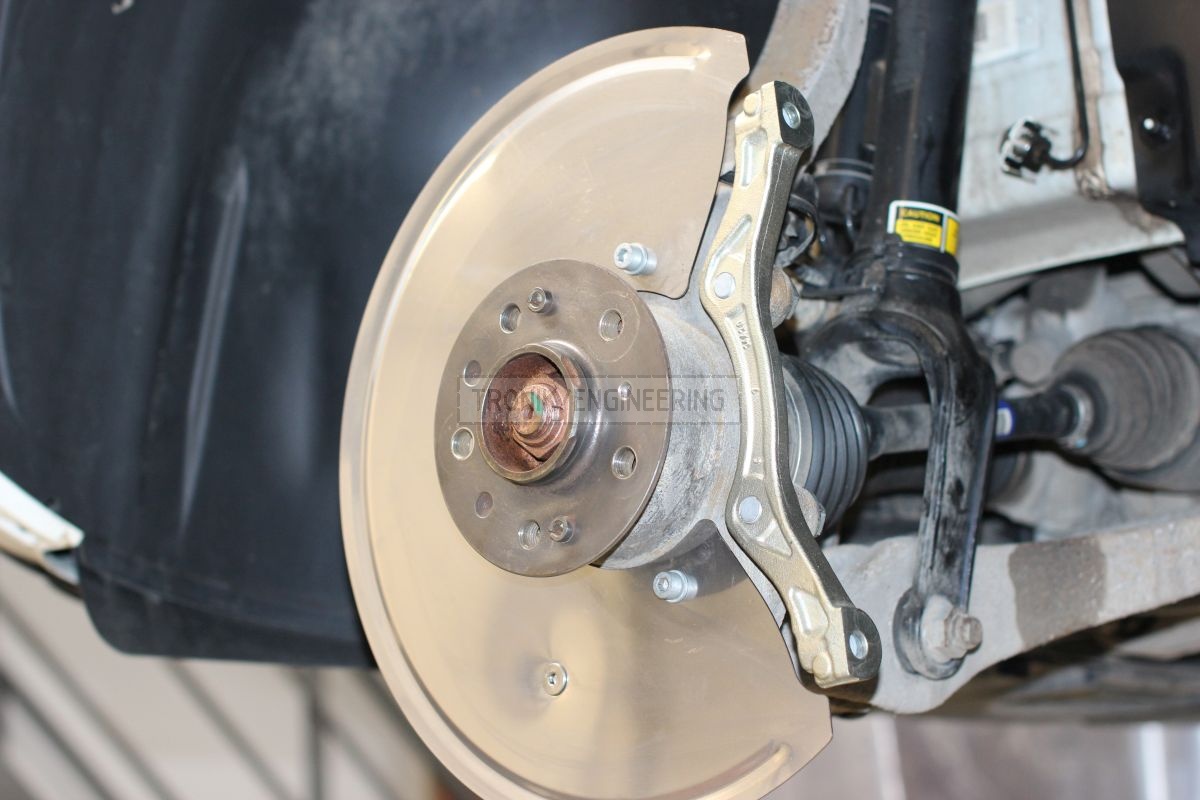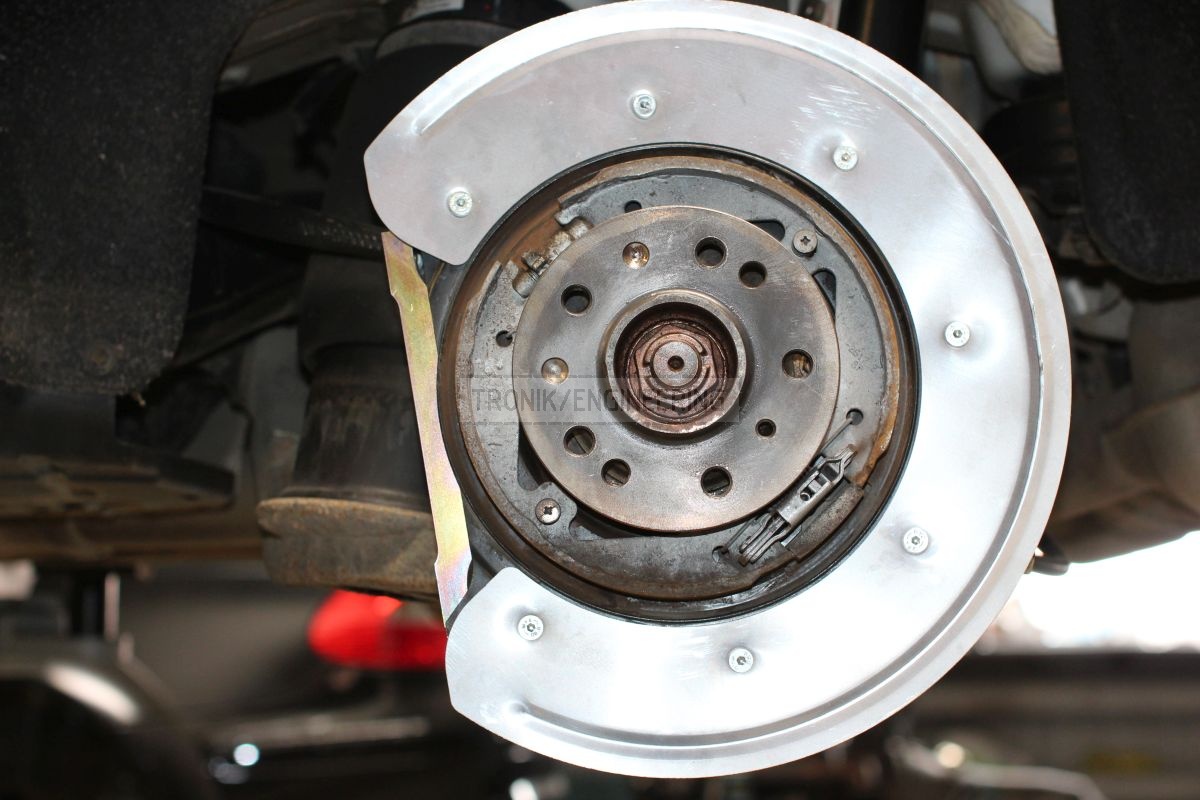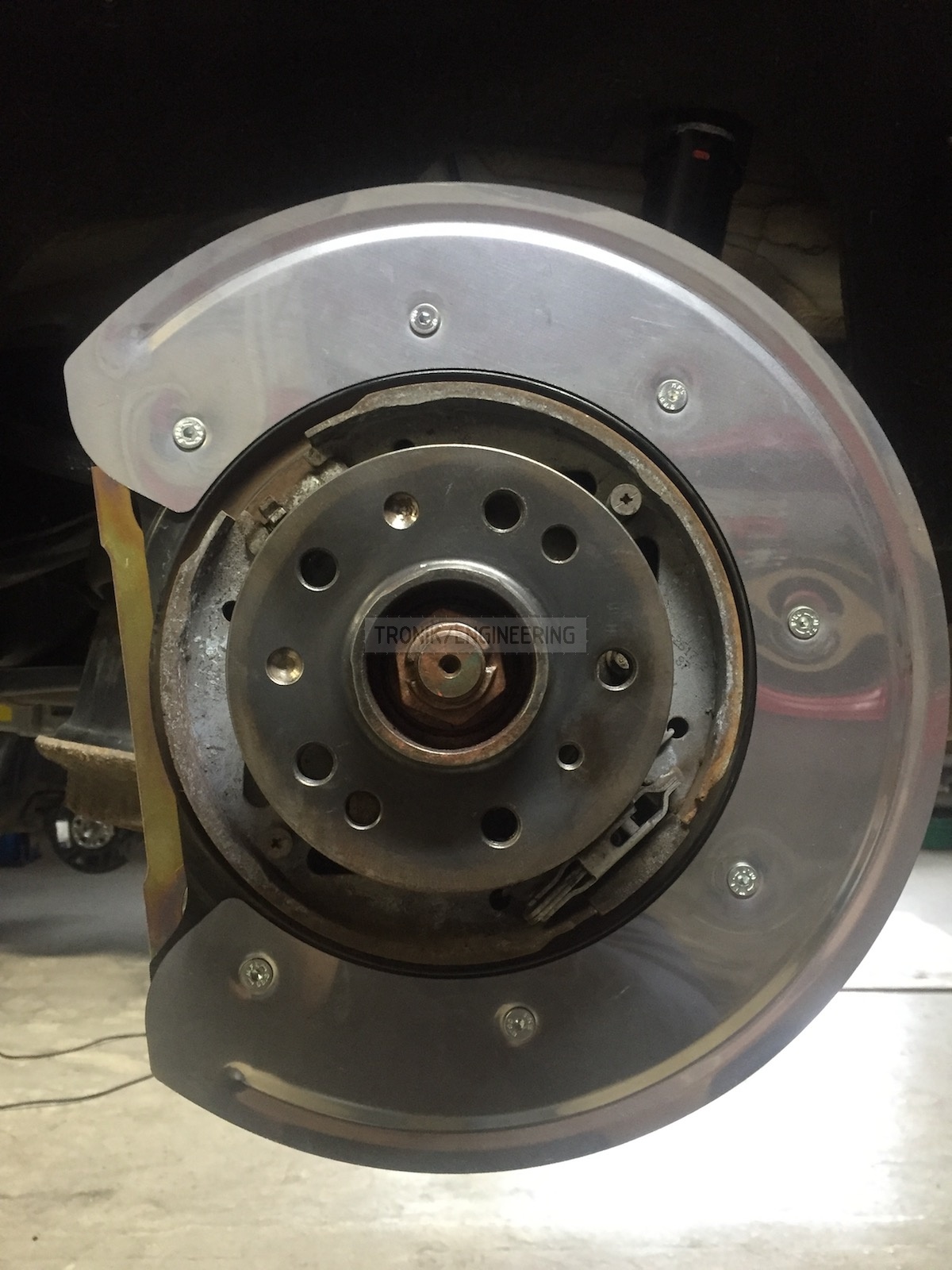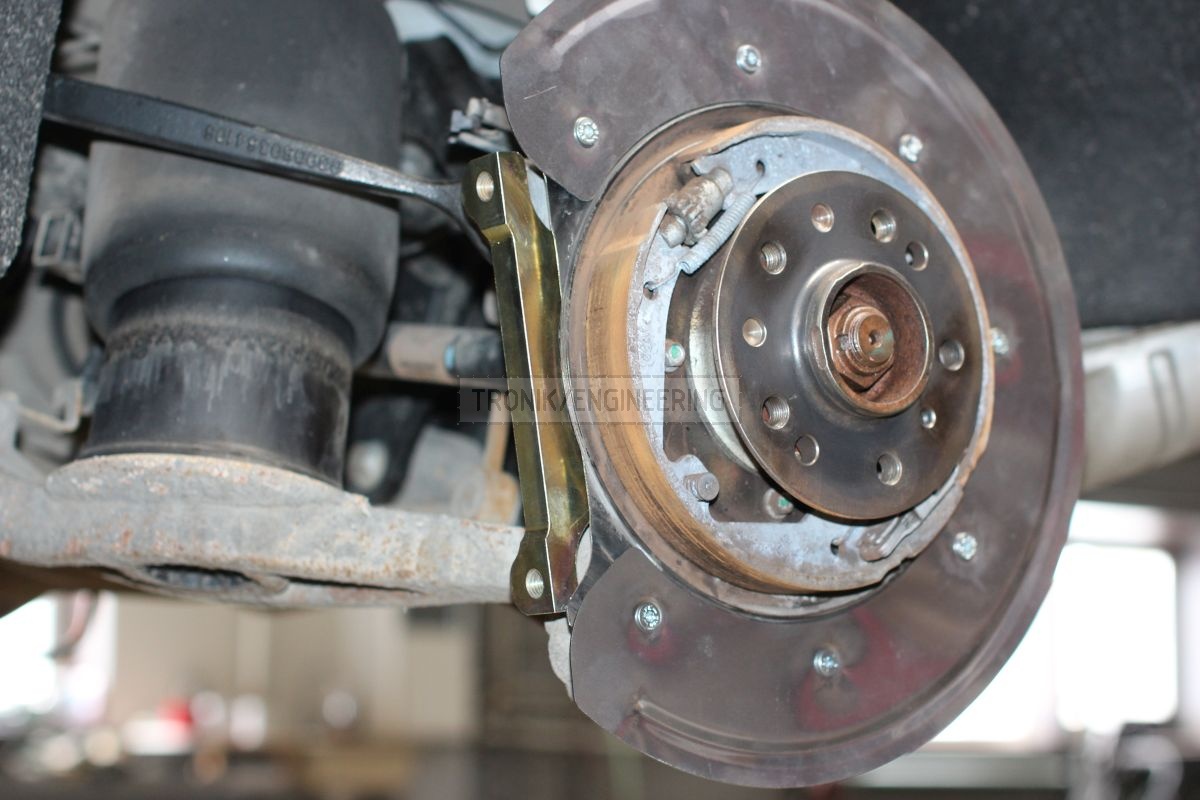 Rear caliper clamp adapter made out of steel and installed into it.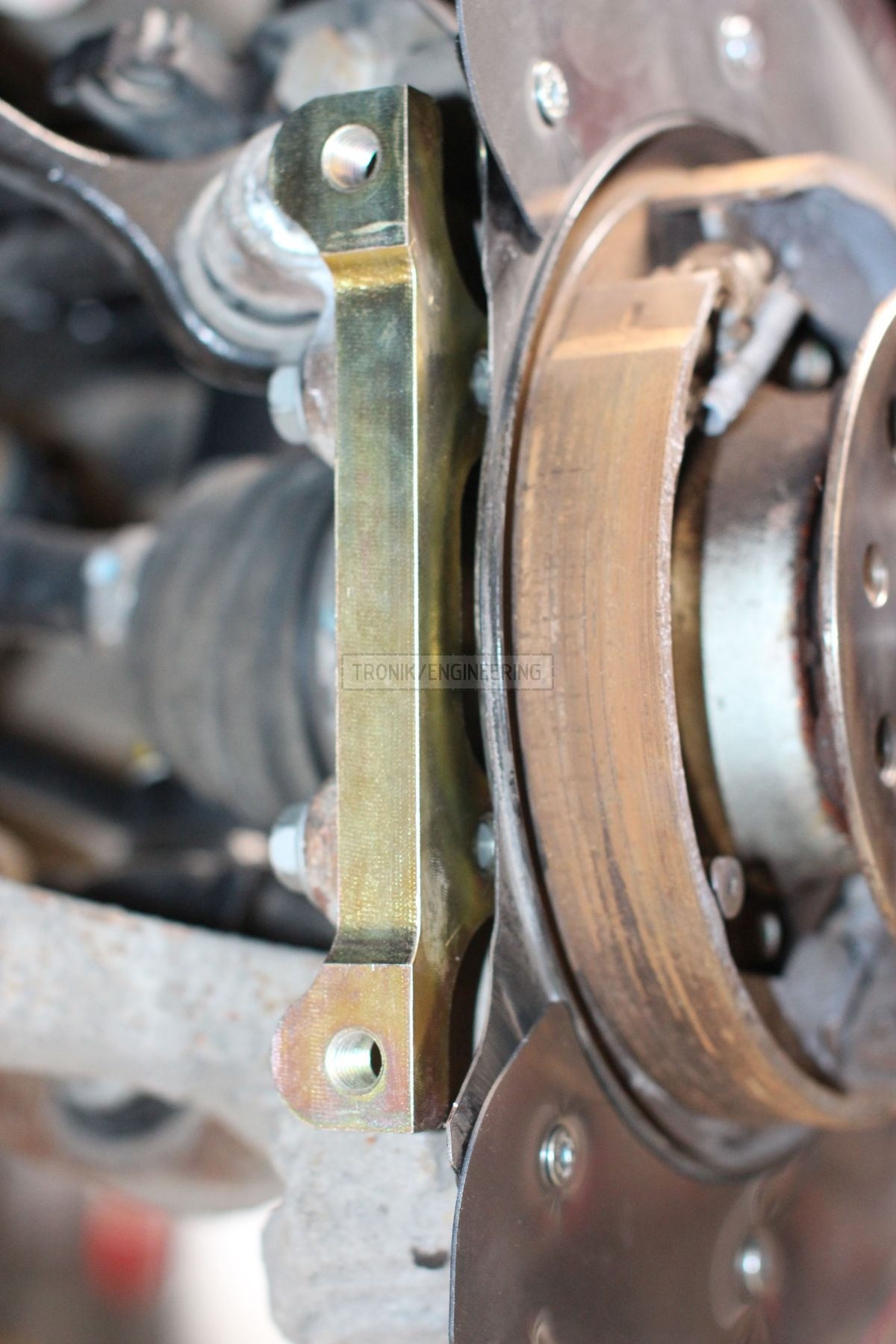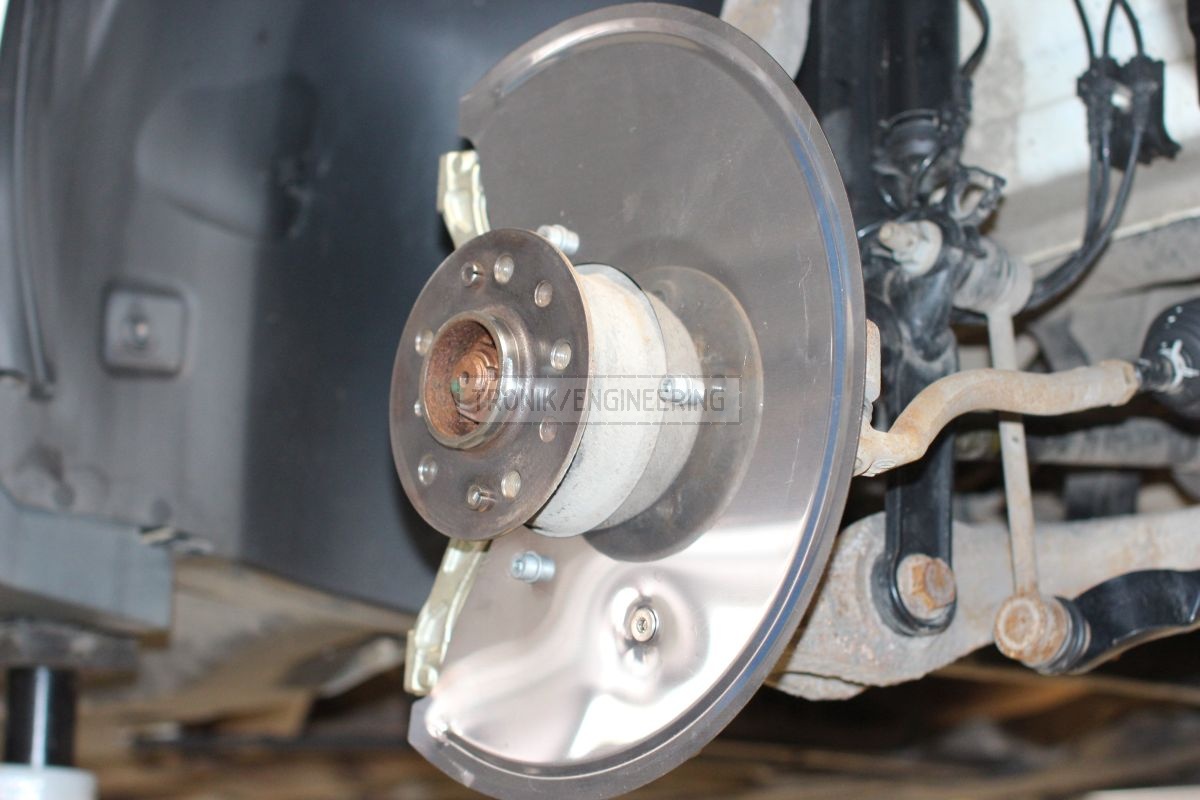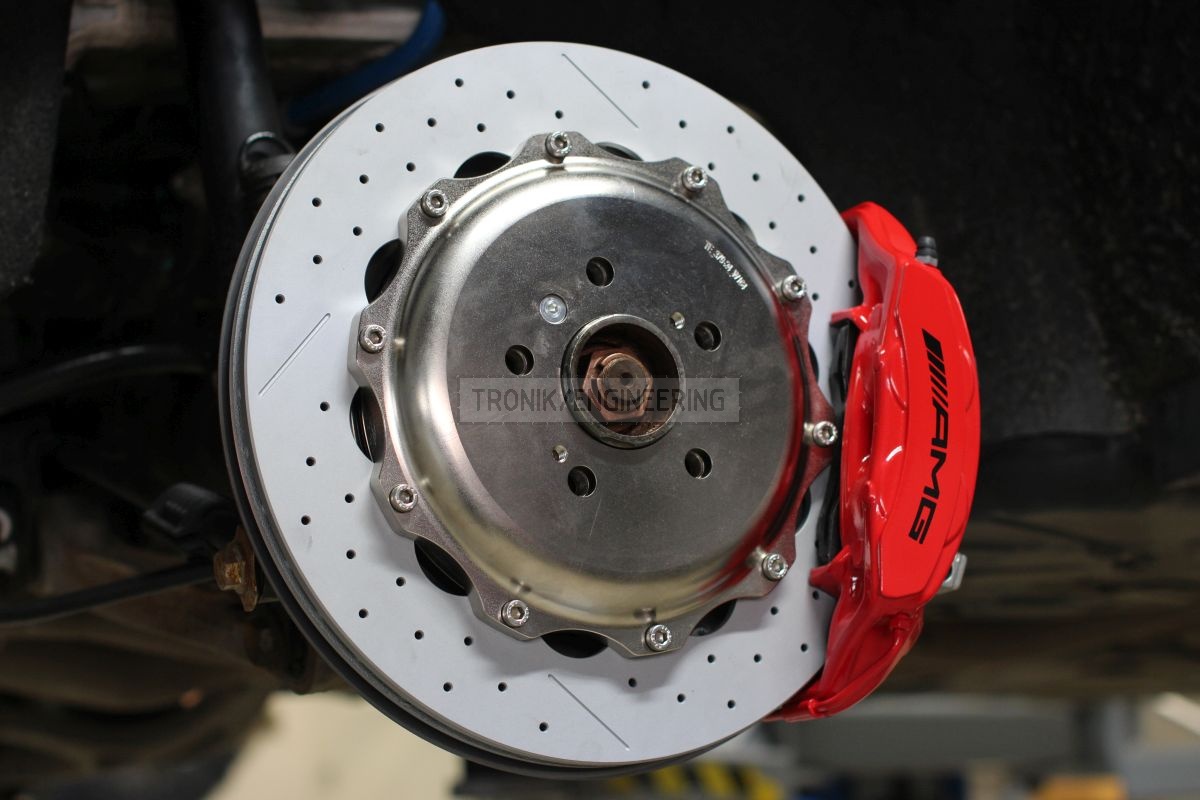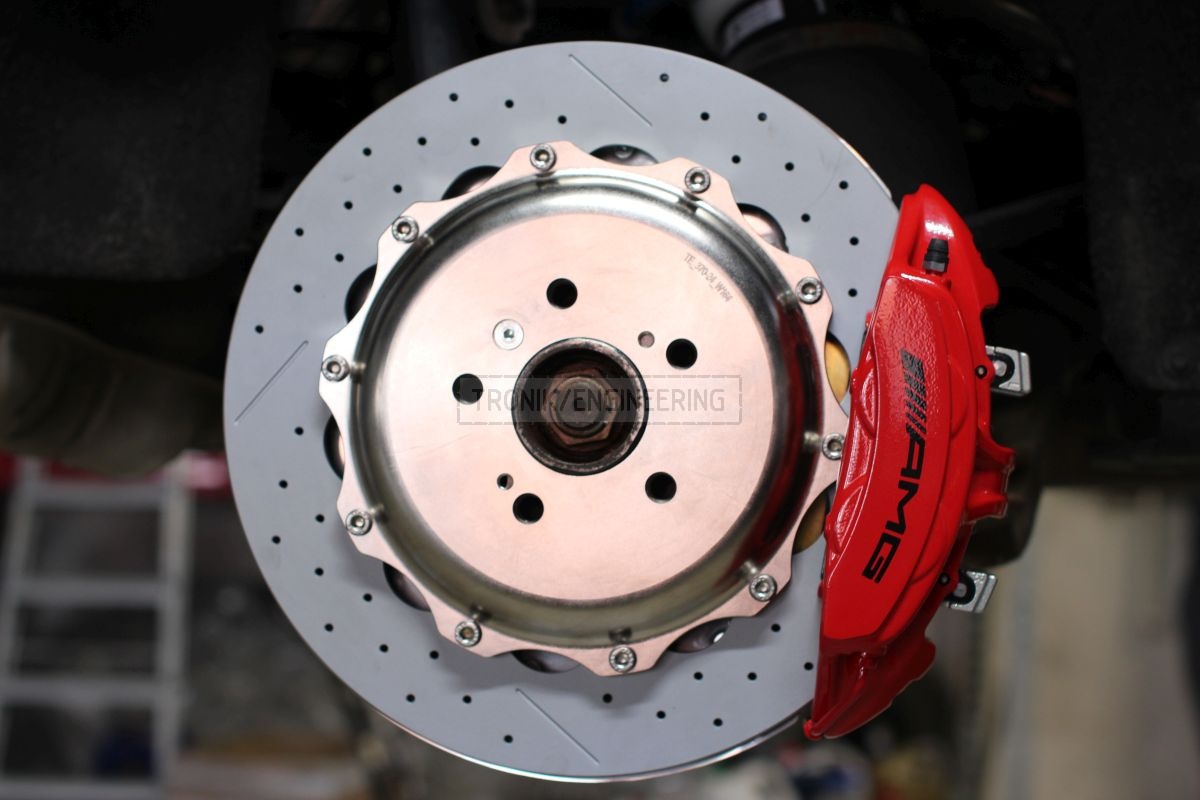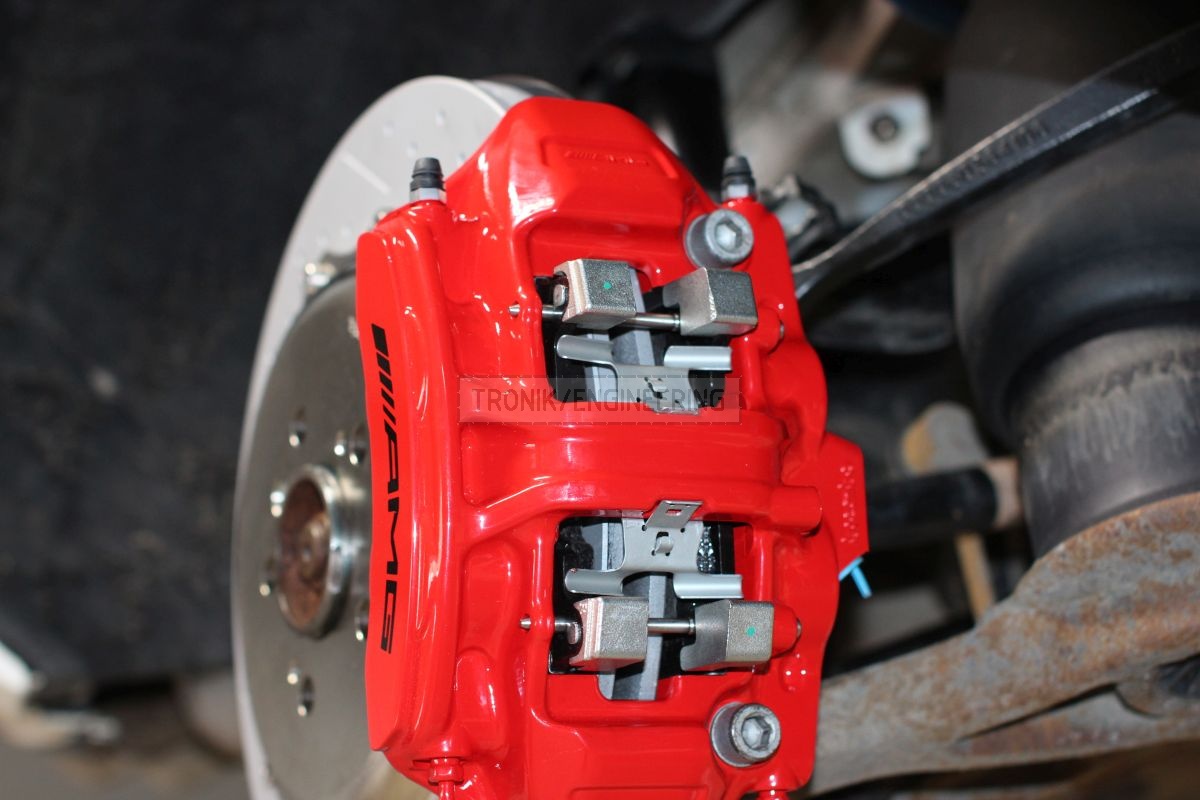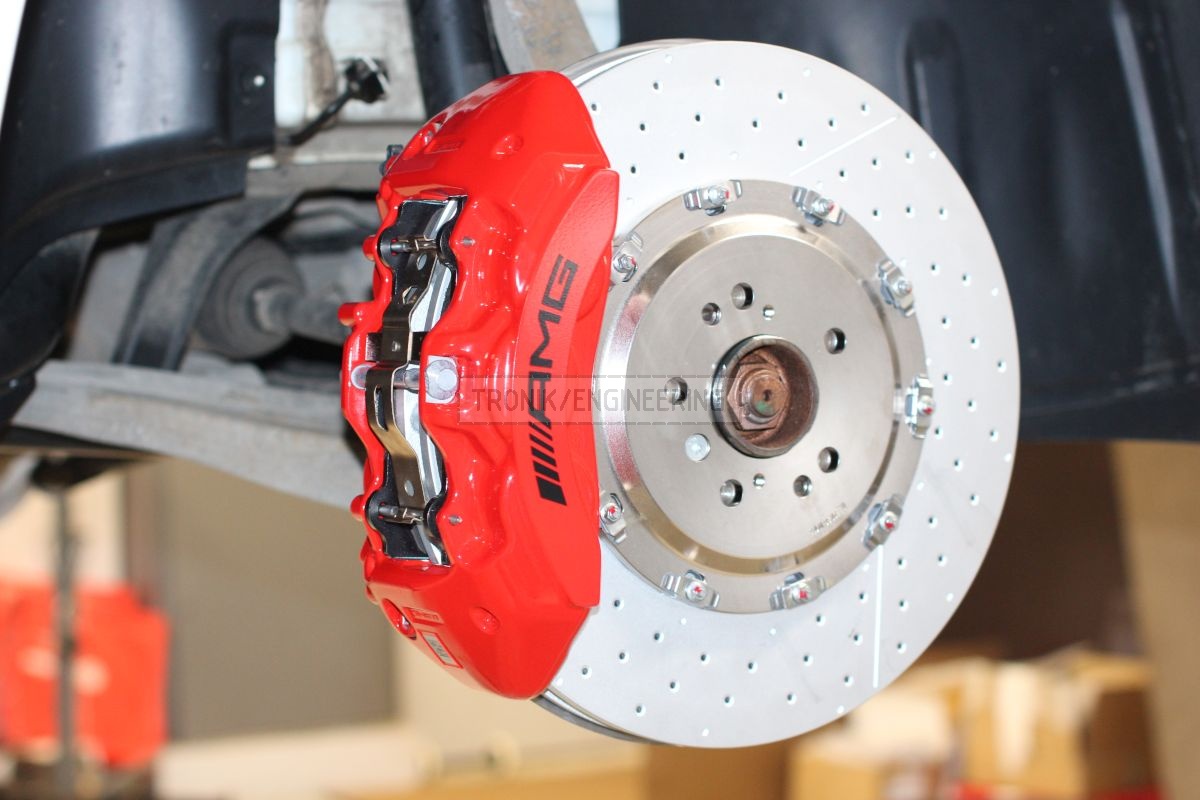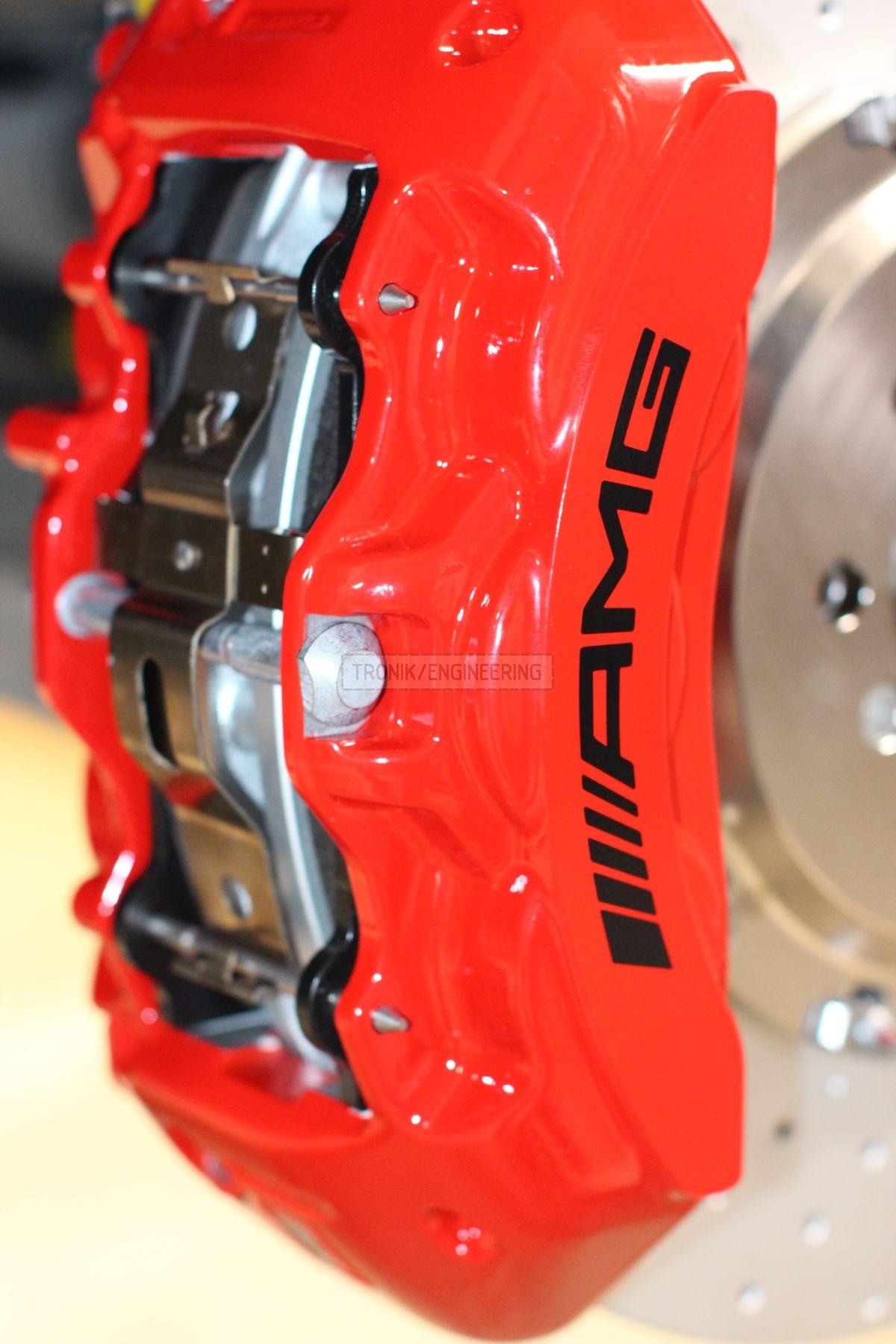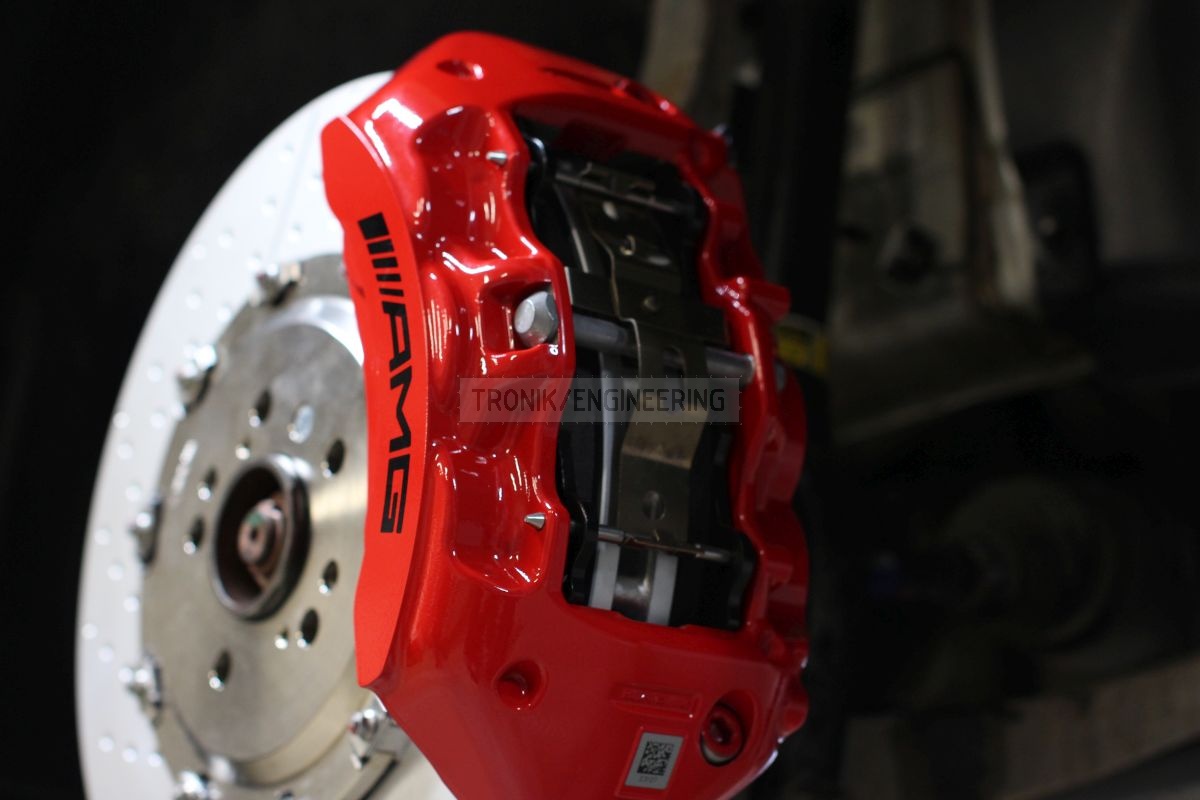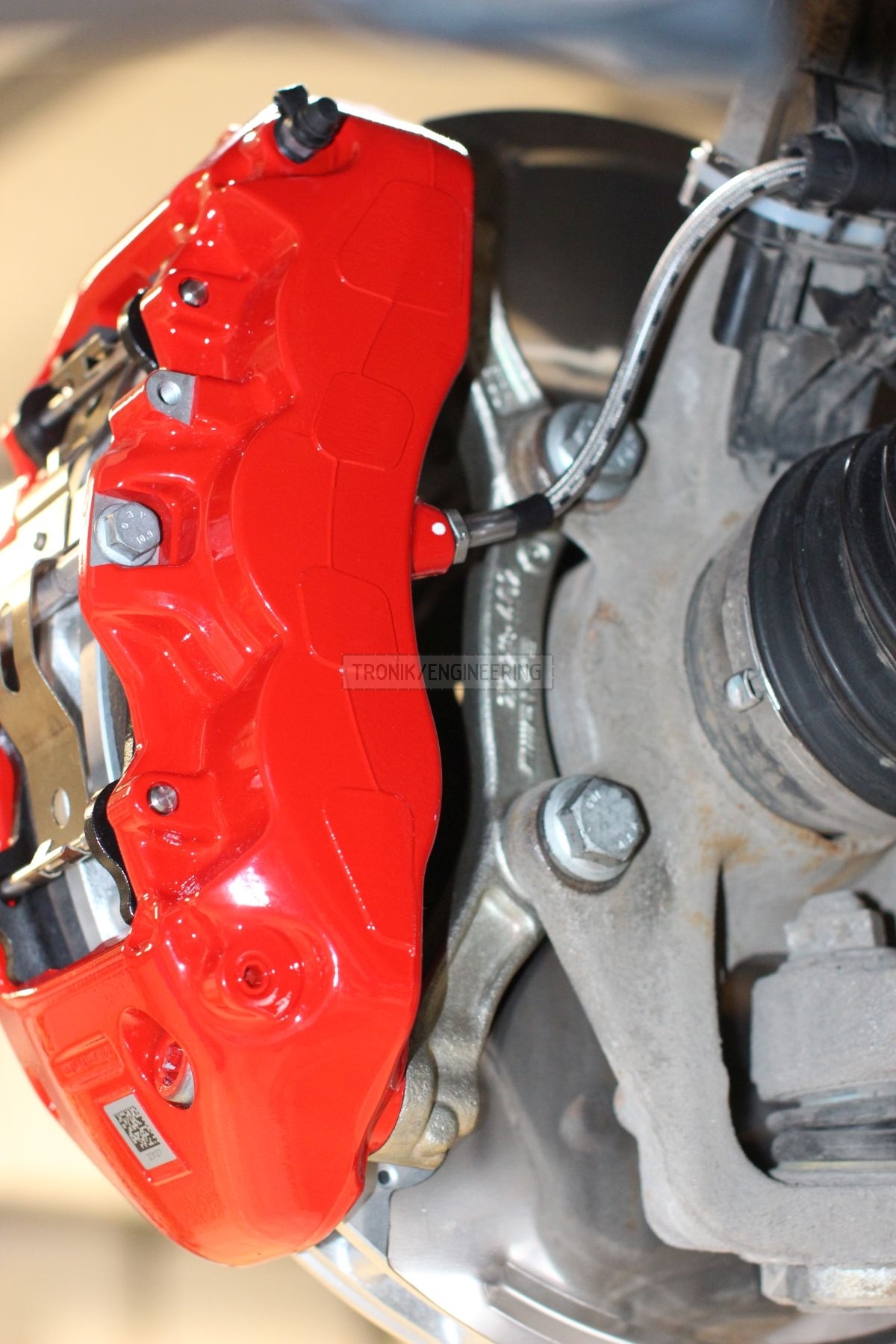 Brake system installed into the car. Finishing touches.