Project continuation to install carbon-ceramic brake system onto Dodge SRT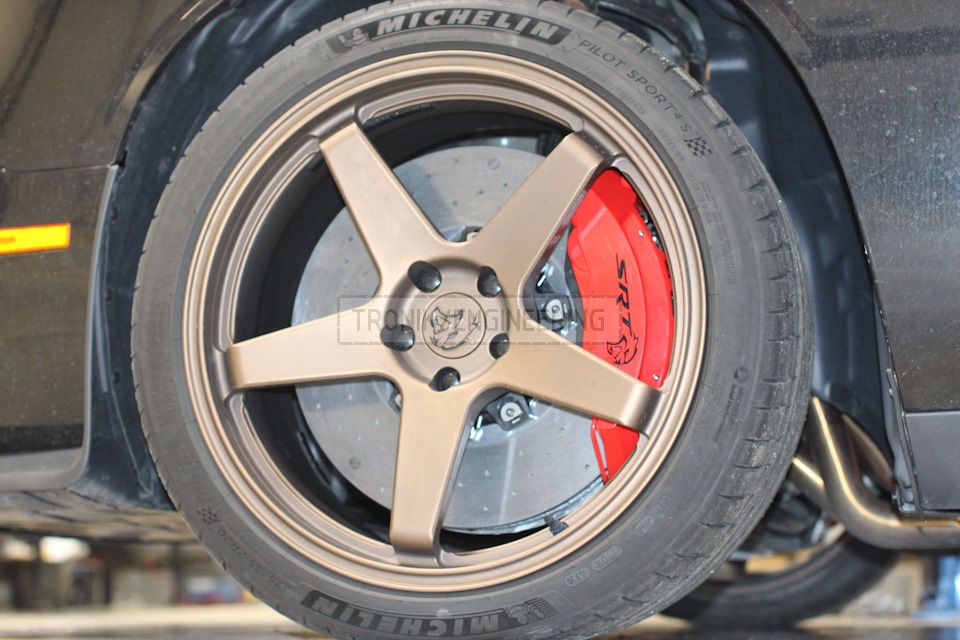 Part 1. Installing carbon ceramic brake system onto Dodge SRT
To increase the rigidity of a front dust shield we use a pre-made laser cut stretch.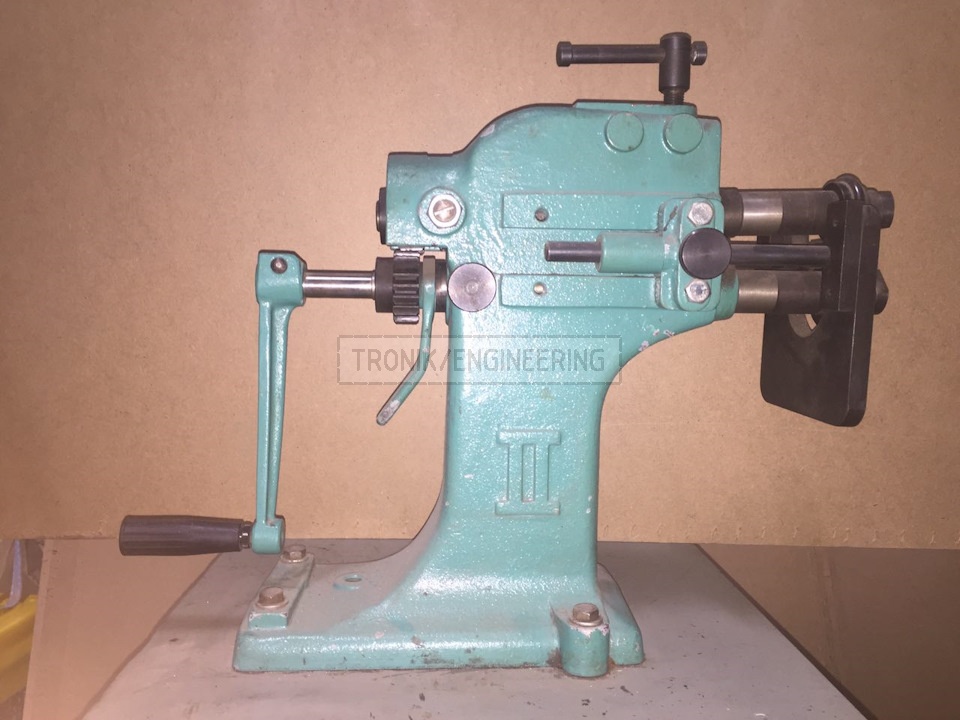 Swaging machine.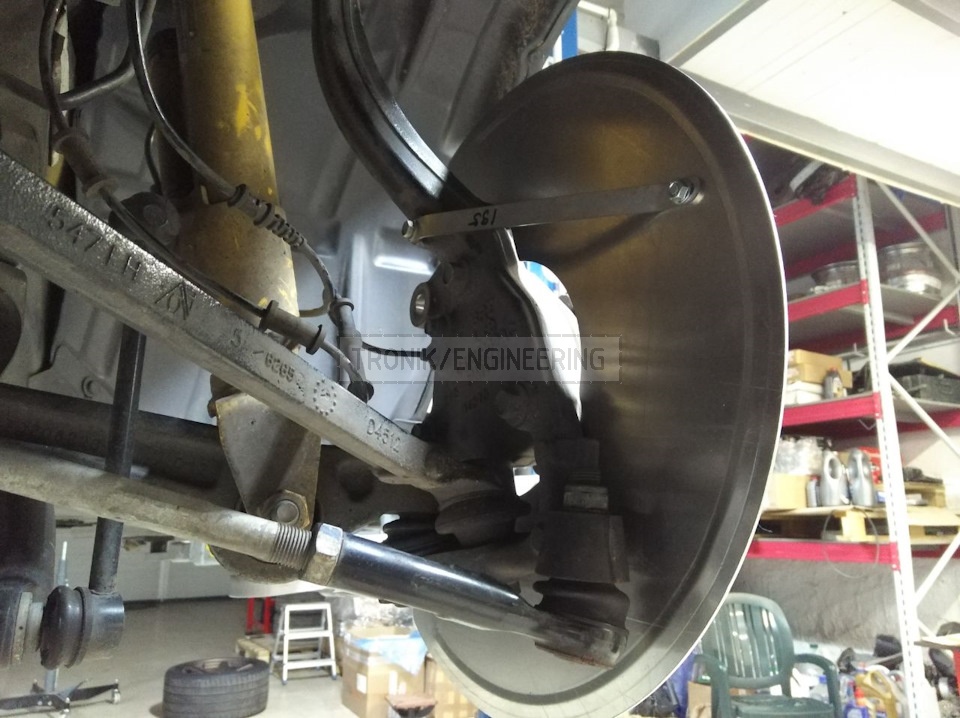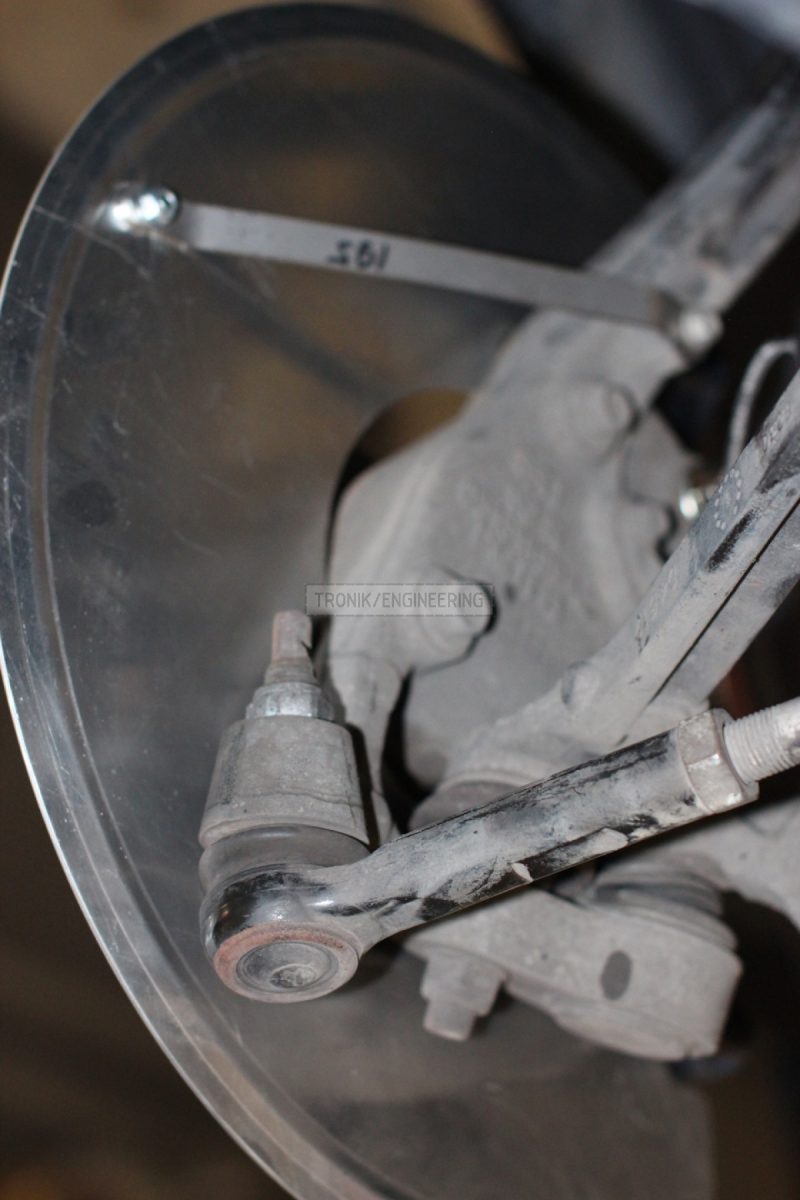 For the front axle we used carbon-ceramic OE BMW M5 F10 brake pads.
The practice of dealing with arising during operation squeakiness – whistling, showed us that a facet on the beginning and at the end of working part of a brake pad compaund decreases the likelihood of unpleasant sound.
Facets on the pad were created by analogy with the latest version AMG brake pads.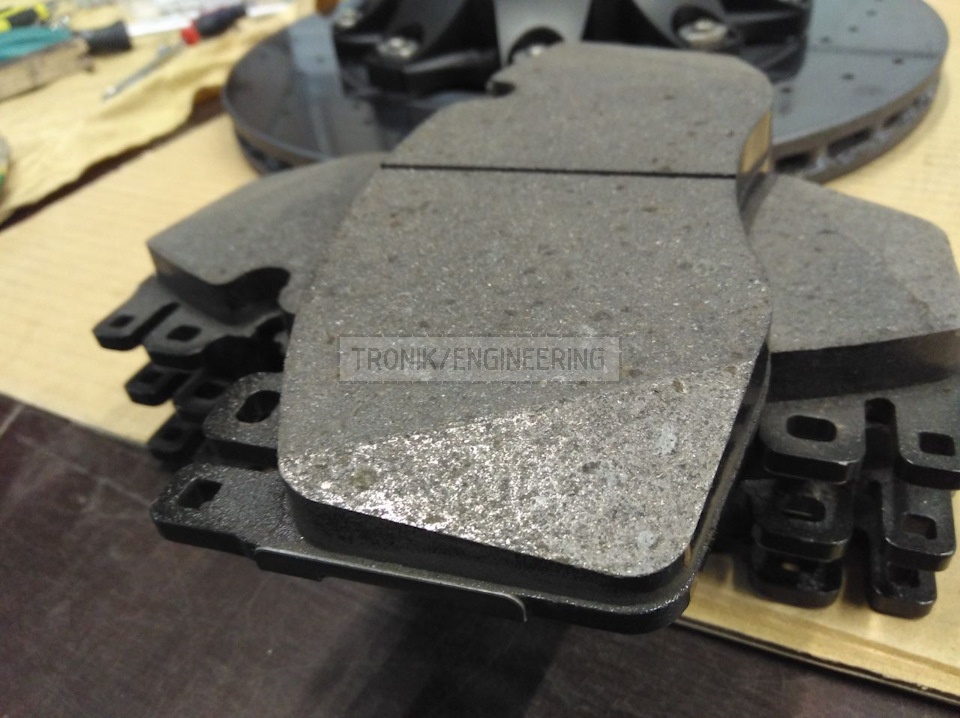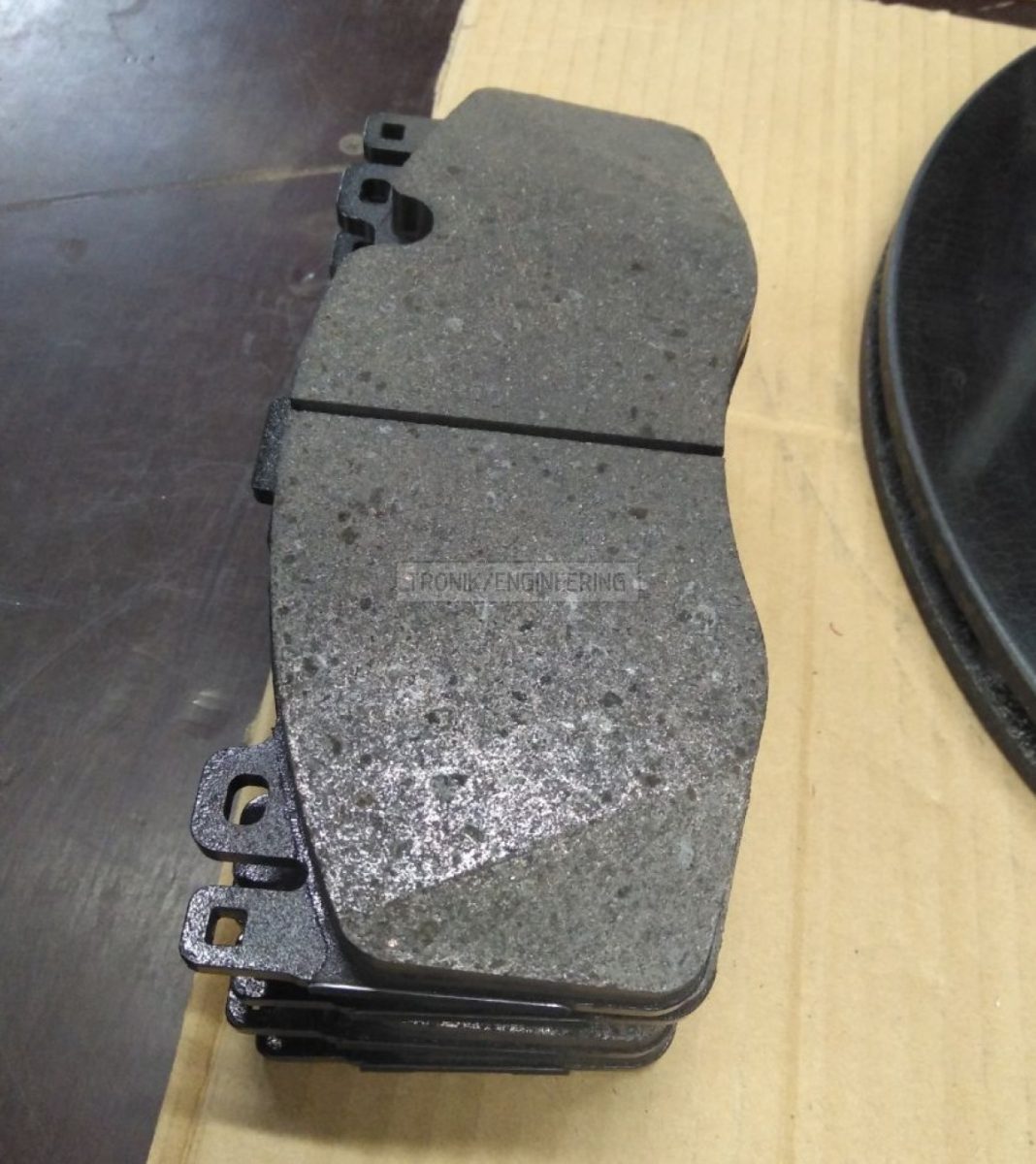 Rear axle is equipped with a classic drum-type parking brake.
A dust shields is practically a continuation of the support shield, where parking brakes' pads are located.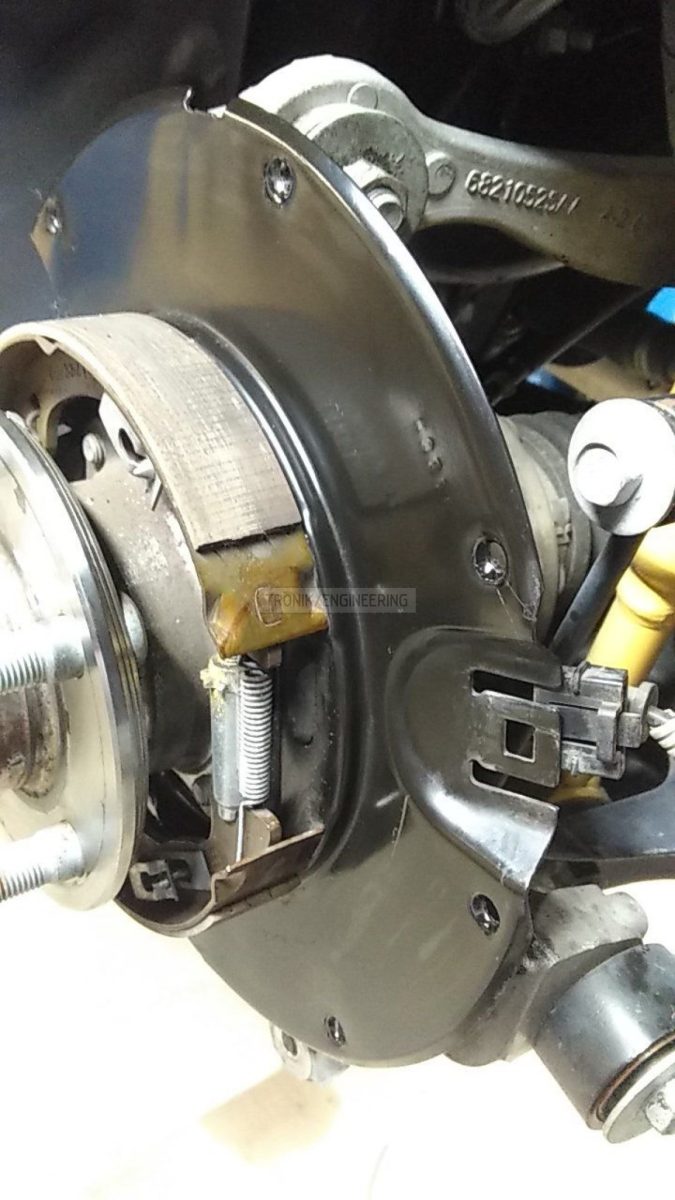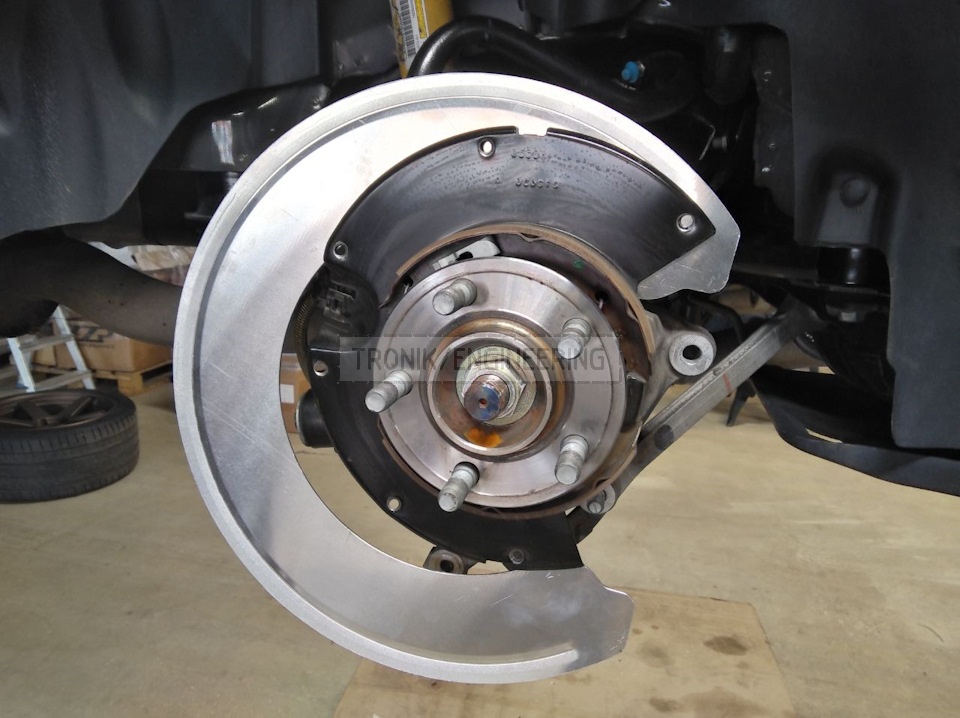 To create it from scratch isn't easy – you need to replace a wheel bearing, and othe similar operations…
Decision was made onto an enlarged rear axle brake system (396 mm vs. 350 mm)to mount the casing onto the existing one.
To achieve that, we drilled holes, molded to fit the sunk screw, painted and assembled.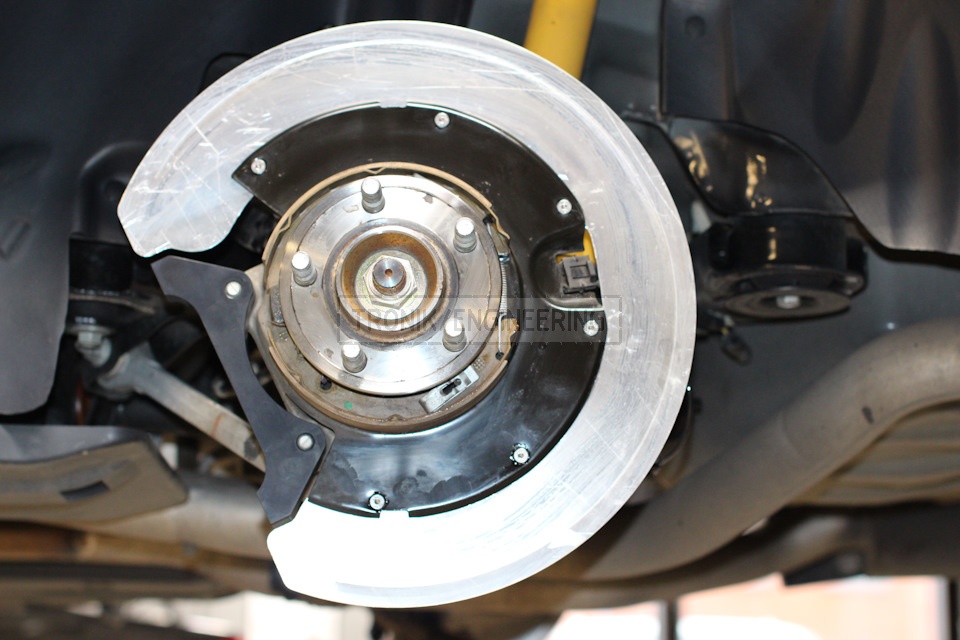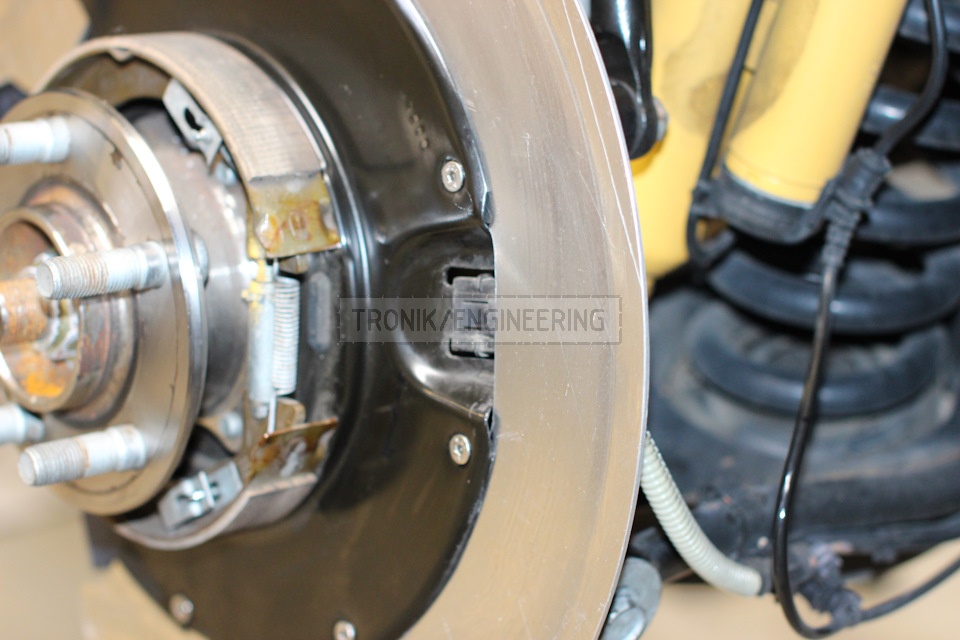 We realised that bringing brake lines is a serious challenge.
American engineering tradition required the use of additional brake hose fastening.
In standard they like to use steel tubing with brass fittings…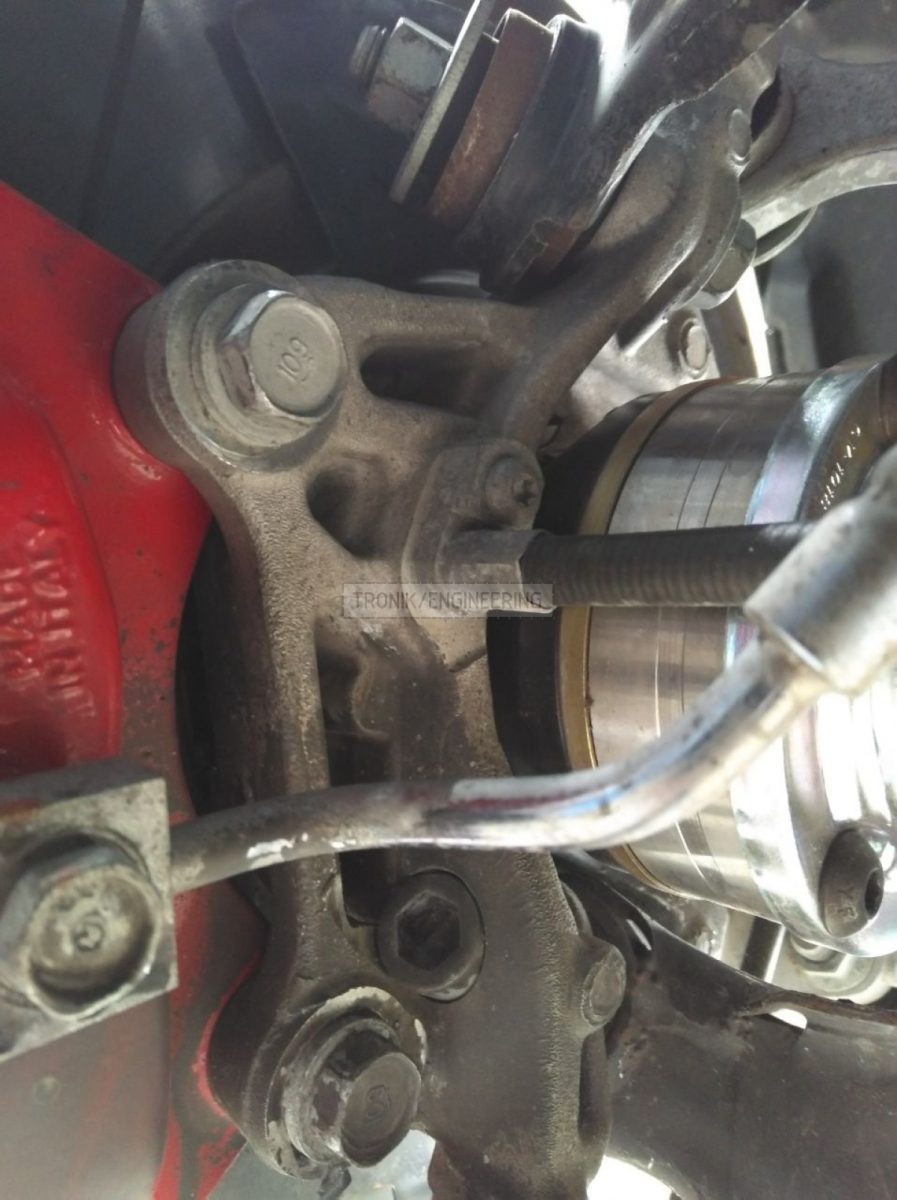 Standard way to bring braking liquid to a caliper, rear axle.
A pre-cut stainless steel plates 5 mm long make it possible to instantly make almost any fastener without bending ourselves backwards.
To make it prettier we put a silicone tubing on it :)))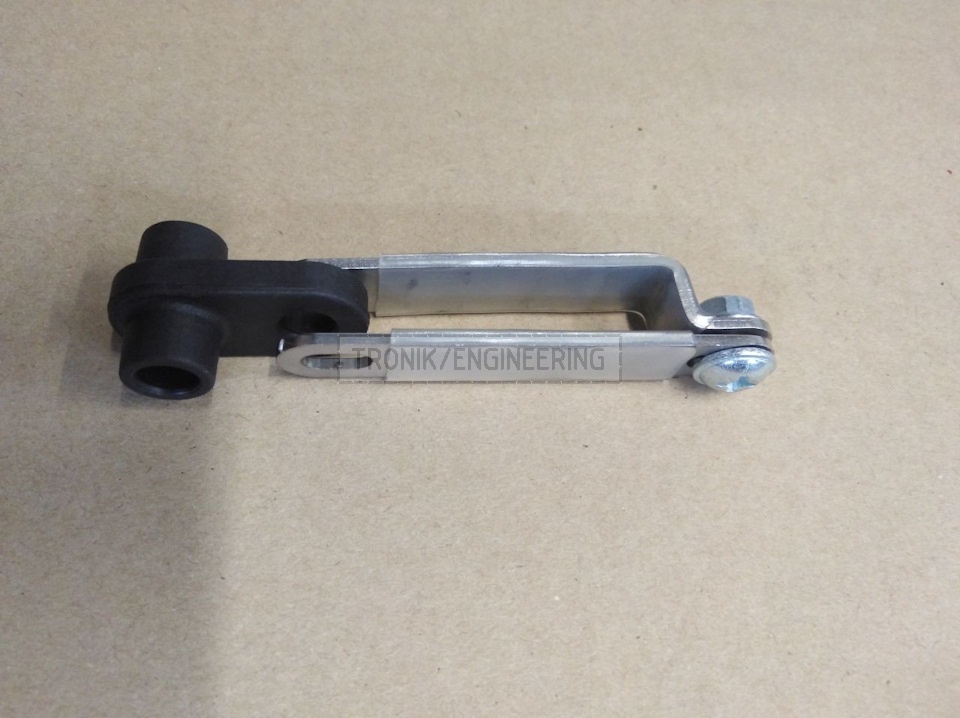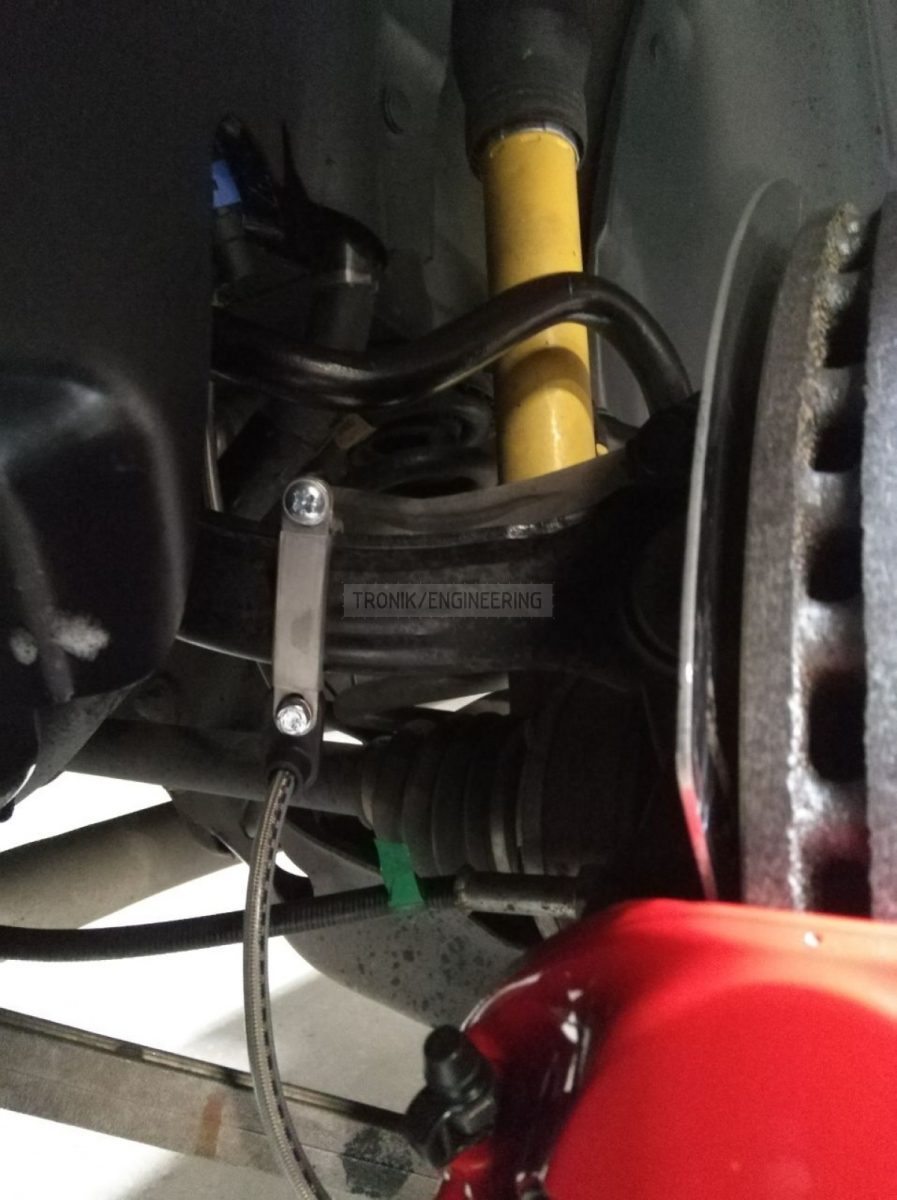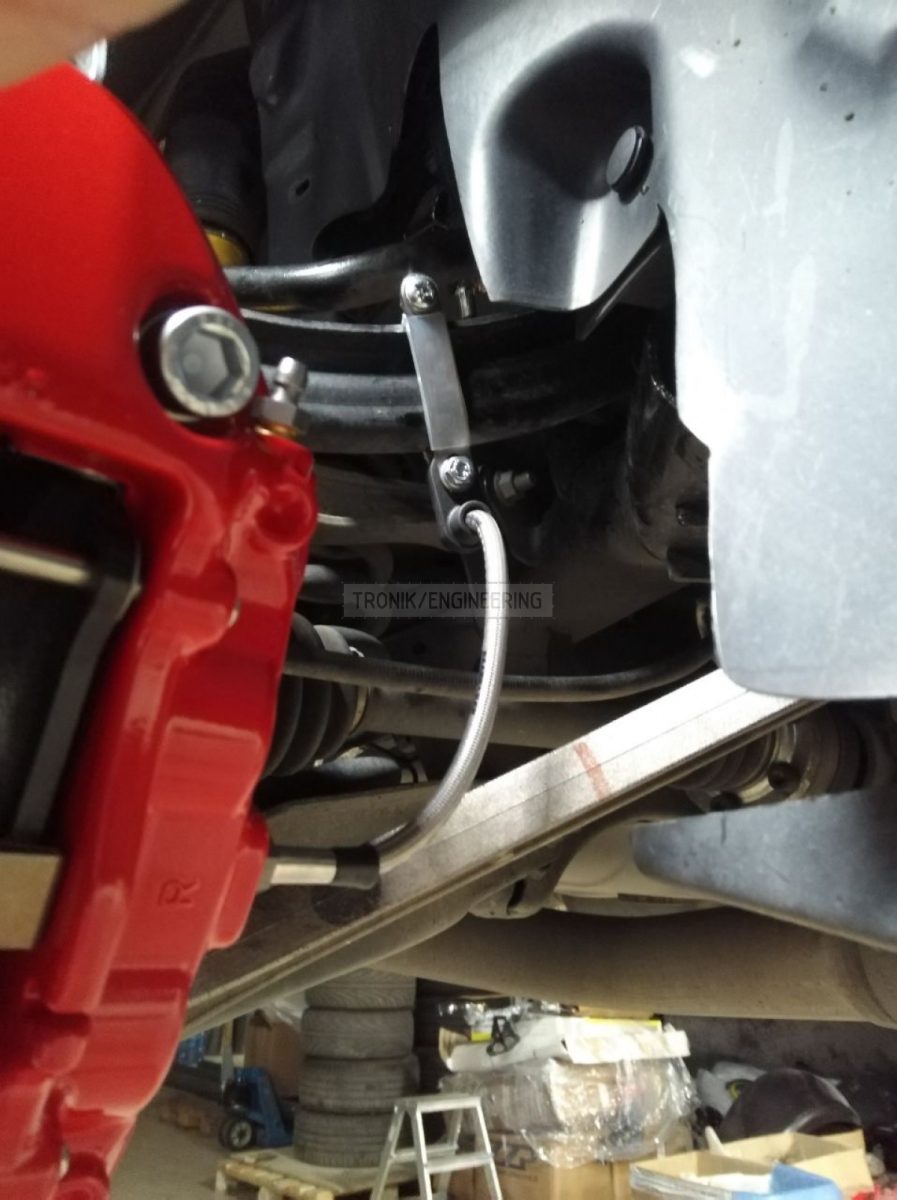 For the body (rear axle) we had to use 90 degrees loose nut fitting.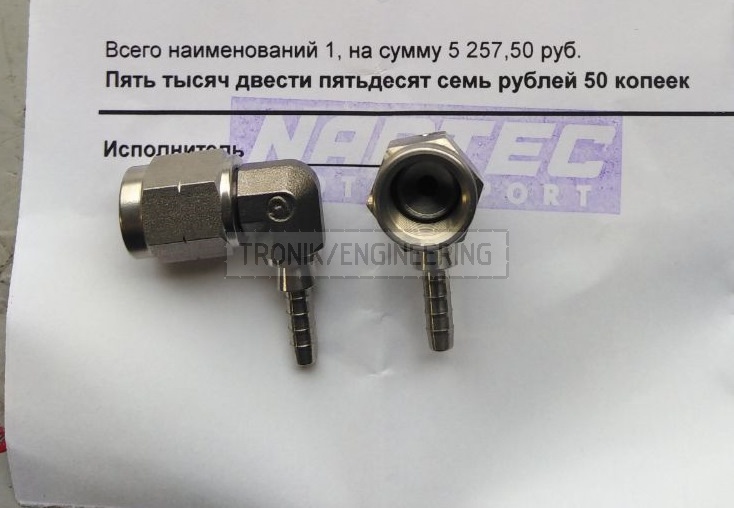 Ceramic layer of a brake rotor has unbelievable durability!
I can safely say that it does not wear off at all!
For the consumer it is a real miracle, for our company the trick is in the manufacturing accuracy of the hats, as for a cast iron the deviation is not so fundamental.
Smooth rolling of a new brake system (cast iron) is also used to roll a brake rotor.
During operation, if the iron does not overheat, it rolls into the same 10-20 microns.
Our task is to make the hat with the beating of two parallel mating planes at the level of +/- 10 microns.
Now experienced turners will say that the problem is not visible, "process it in one set" …
That's exactly what we did, though alluminum alloys have The alloys have internal tensions, so the hat has to be "turned" several times.
Final check up of the face runout showed a good result of 20 microns or 0.02 mm.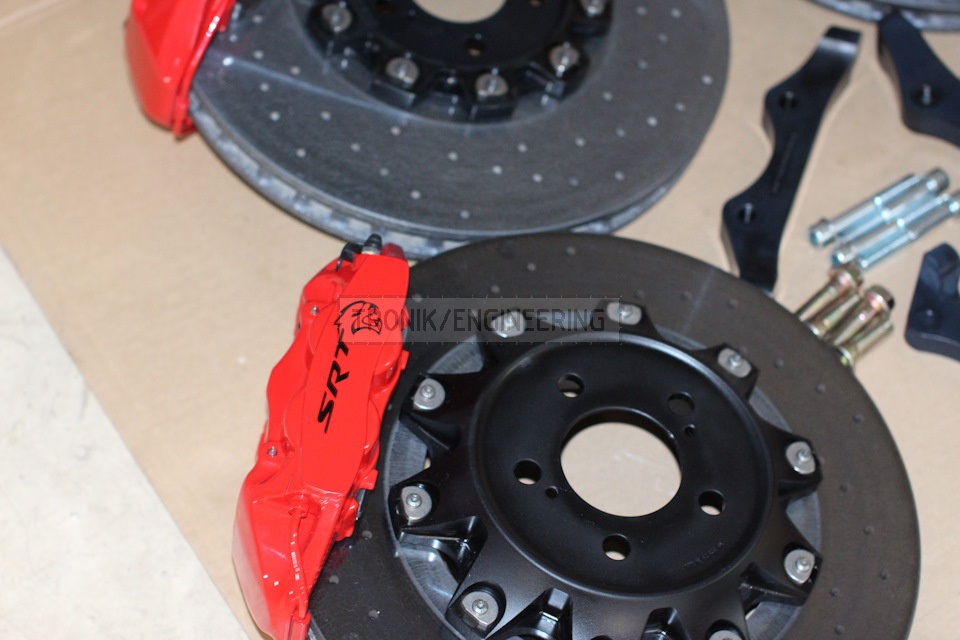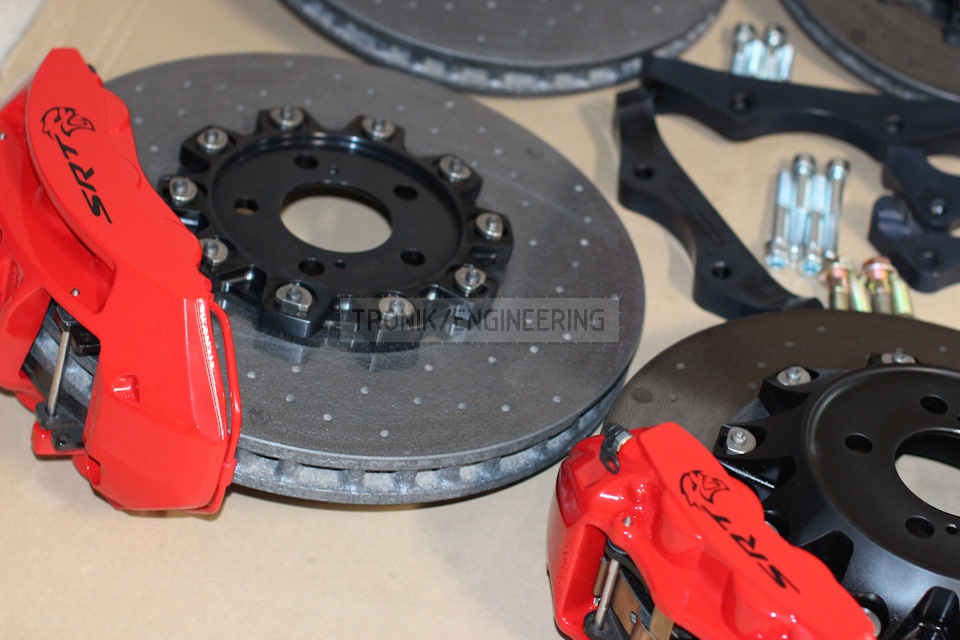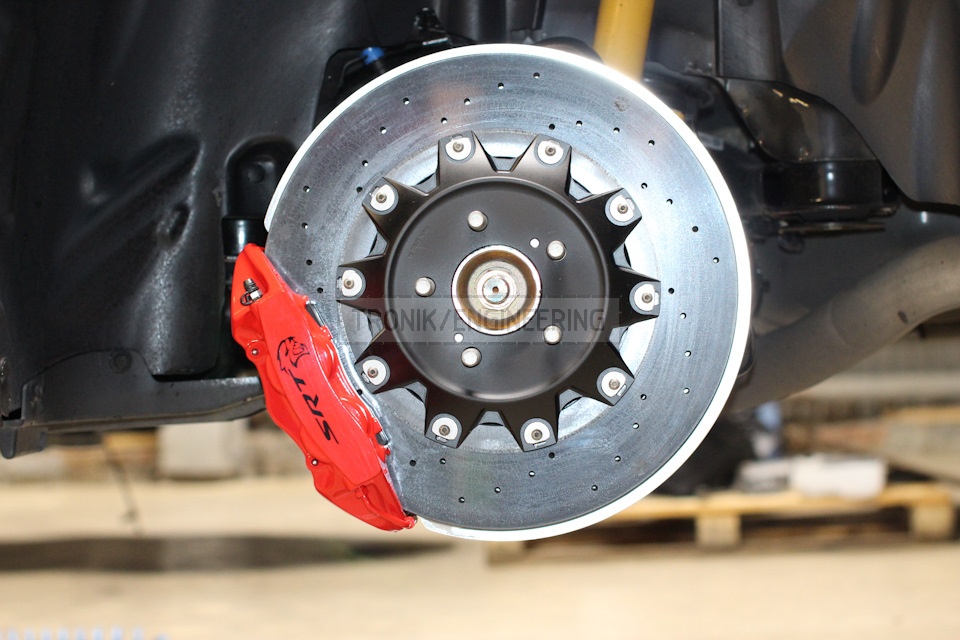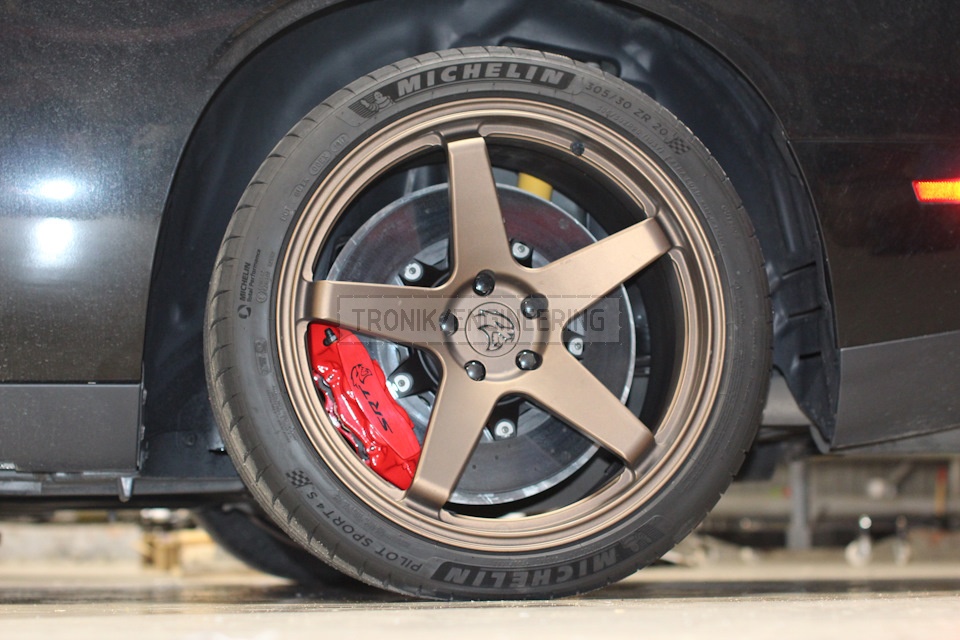 P.S. Standard brake system is stock.
Front axle: 390-34
Rear axle: 350-28