You know, sometimes life throws us a curve ball called "would you dare?" That's exactly what happened with this project. Another chat with a client to discuss different brake systems' components…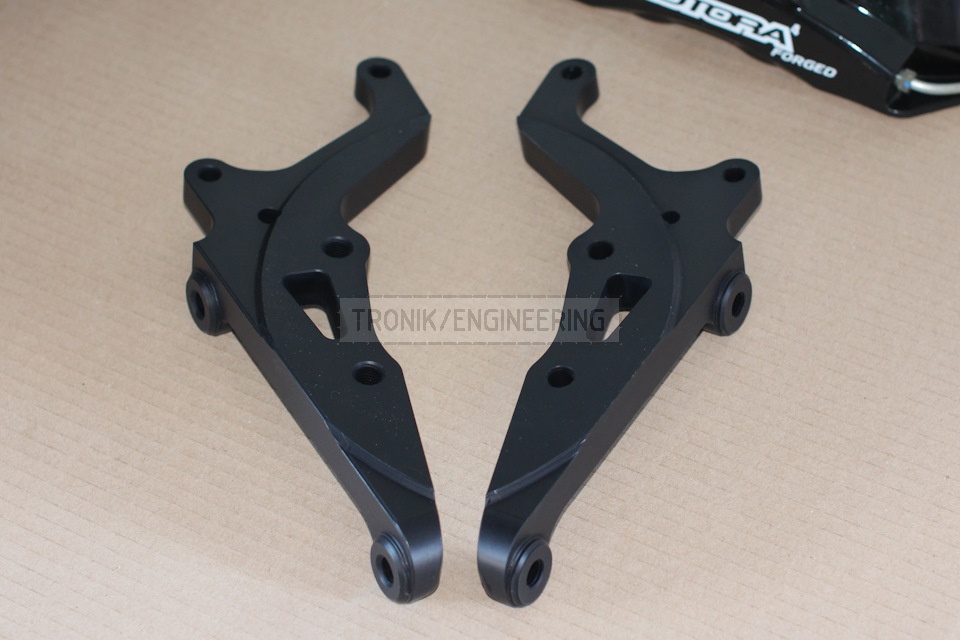 Hello!
You know, sometimes life throws us a curve ball called "would you dare?"
That's exactly what happened with this project.
Another chat with a client to discuss different brake systems' components…
He complained, that Rotor system isn't working (rear axle with a hydraulically operated parking brake).
The owner said, that this idea was borrowed from HPB.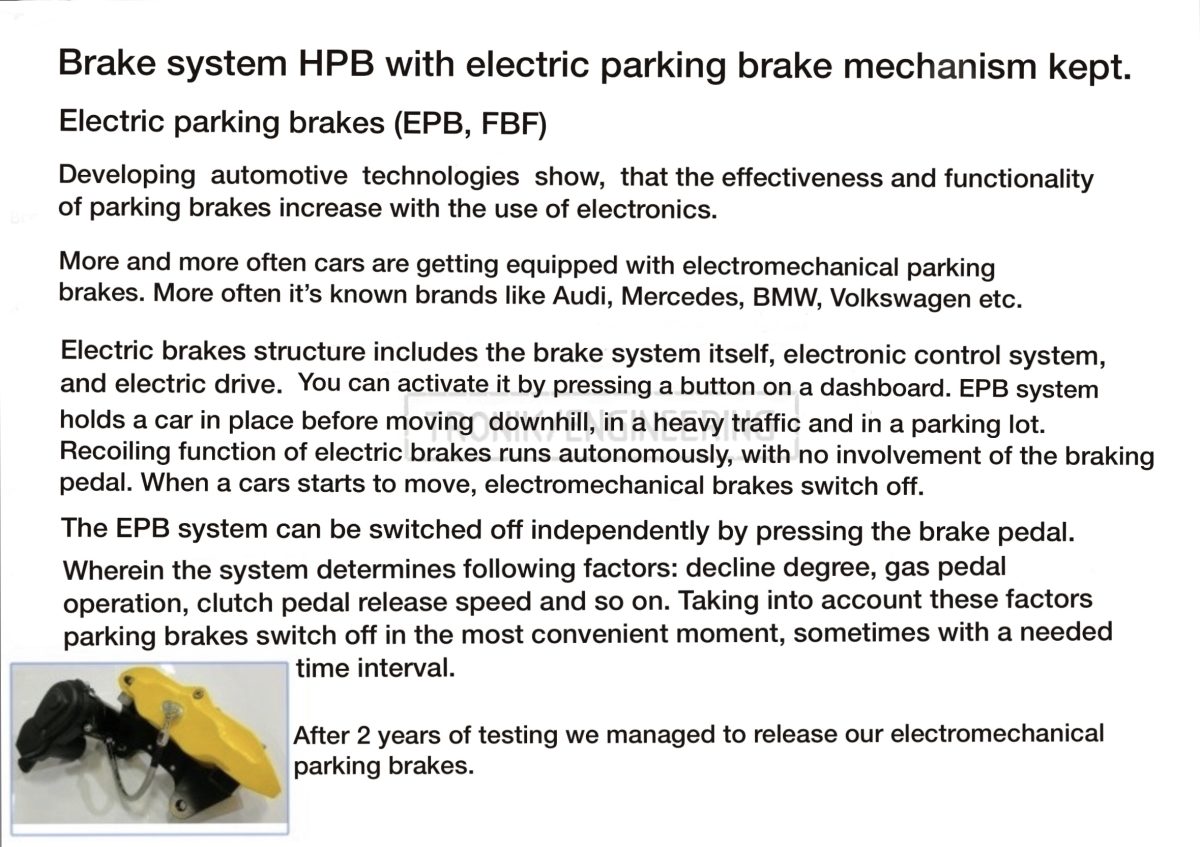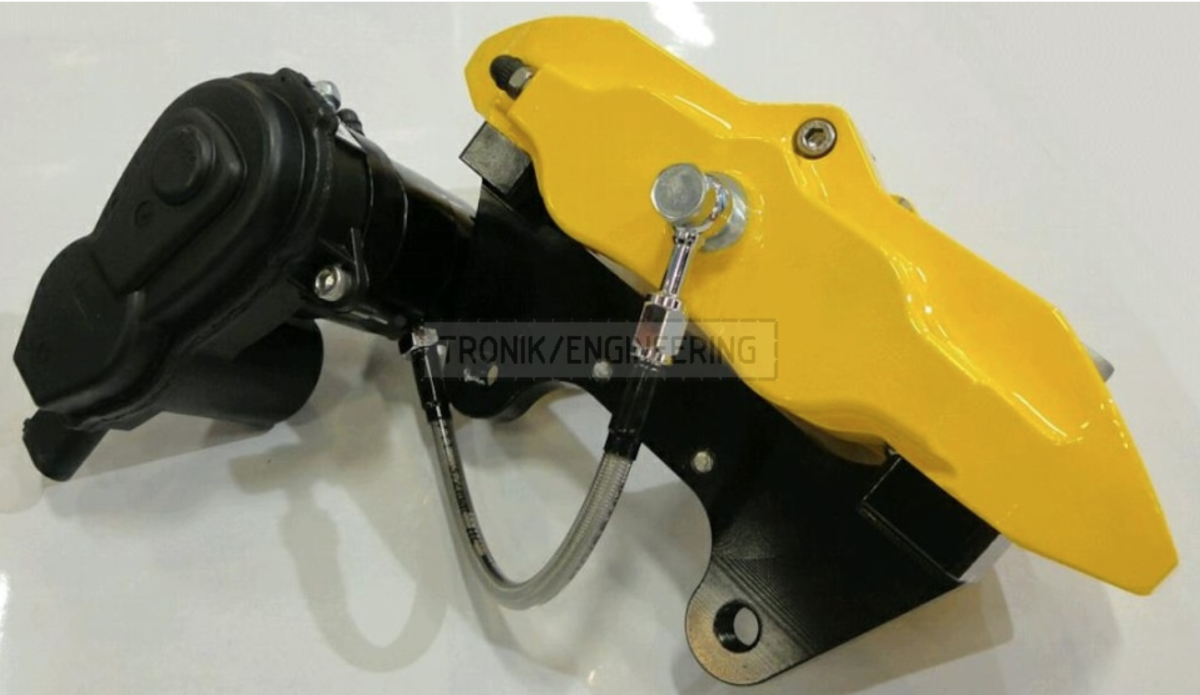 HPB servomotor into hydraulic break
I never held it in my hands, but it's pretty obvious, that servomotor controls the hydraulic cylinder "embedded" into the main circuit.
It's quite a controversial decision in my opinion, hydraulic's
"temporary" reliability does not allow to guarantee calculated braking torque.
Friction force in servomotor is everything to us!
At the moment we have two options with external parking brake mechanisms.

Option 1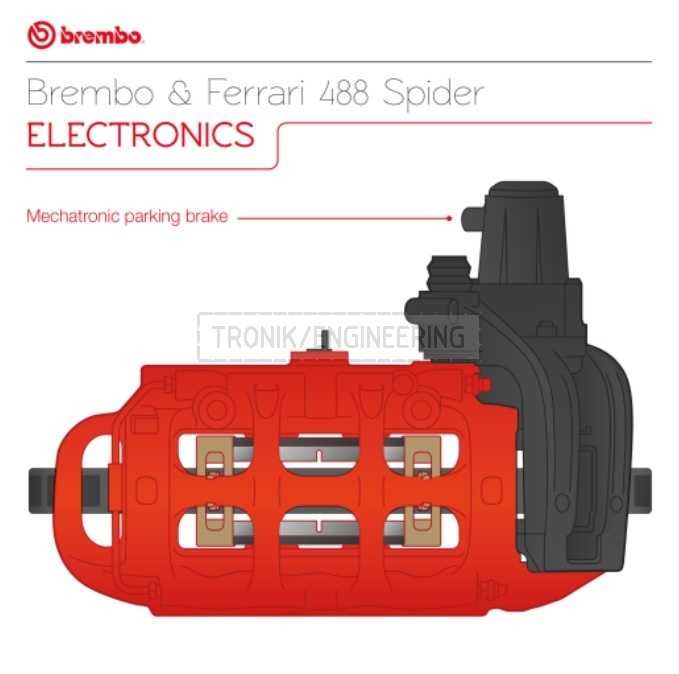 Brembo Ferrari 488 Spider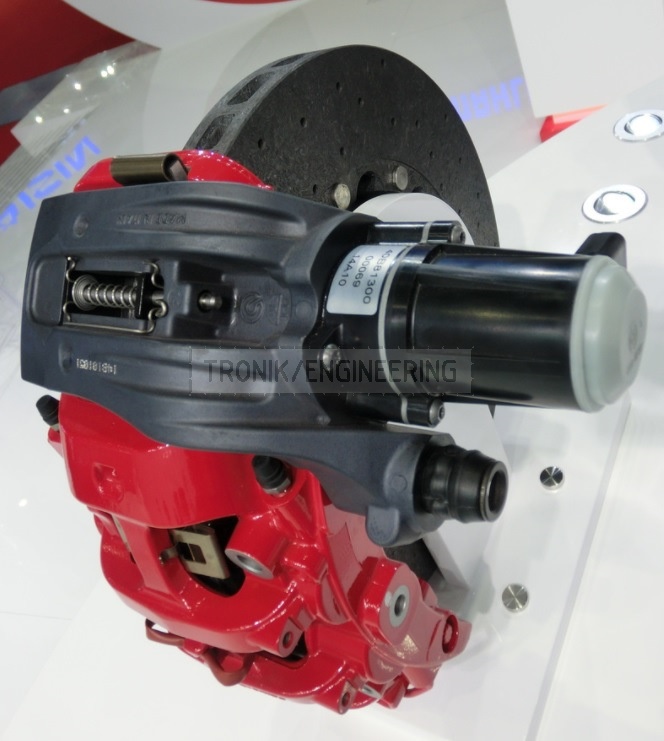 Option 2
Audi R8
Lamborghini Huracan
Caliper with servomotor is located separately on the knuckle.
Two calipers from R8 were baught in Europe, Vadim, thank you!
And then the endless cogitation began, where to place it all…
We had to make the knuckle lighter in places with a less load.
The knuckle has those moldings- ears- mating surfaces to attach during machining.
They do not carry any semantic meaning kinematically, a manufacturer just don't bother removing them…
The design of the left adapter and then the right one was made on our own equipment!
Trying it on, and yes!! All the gaps are in admission!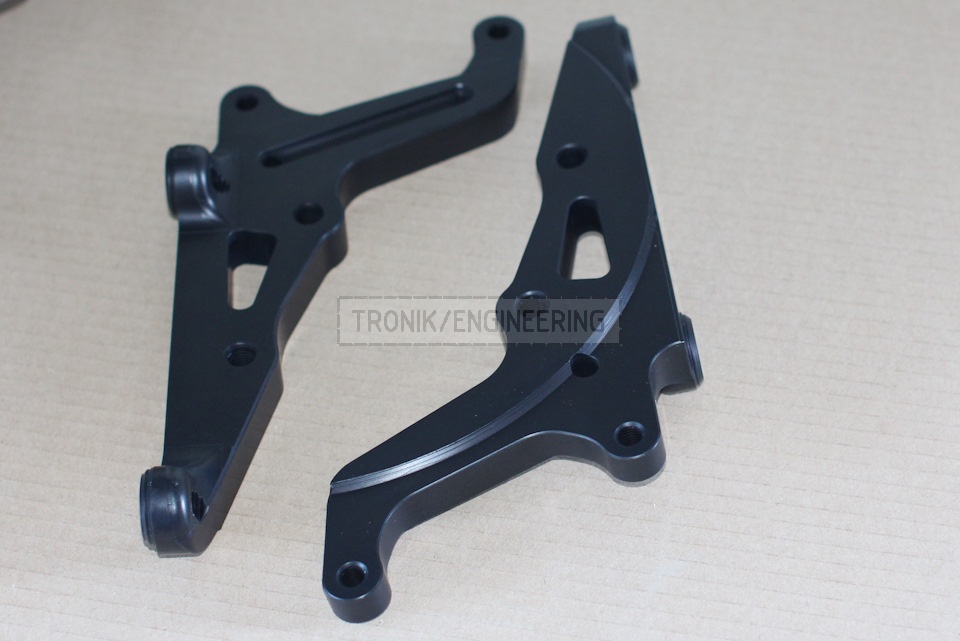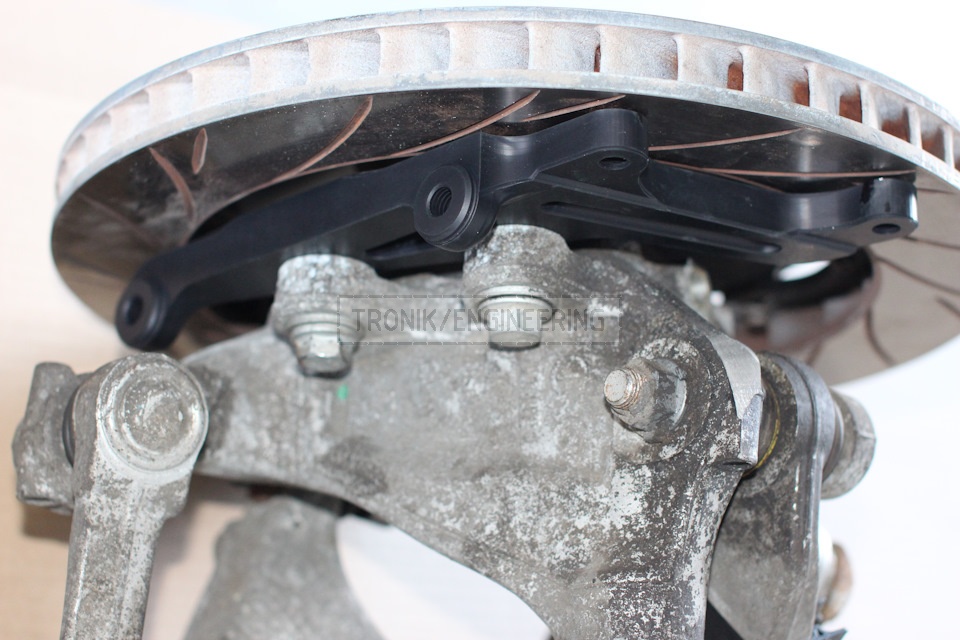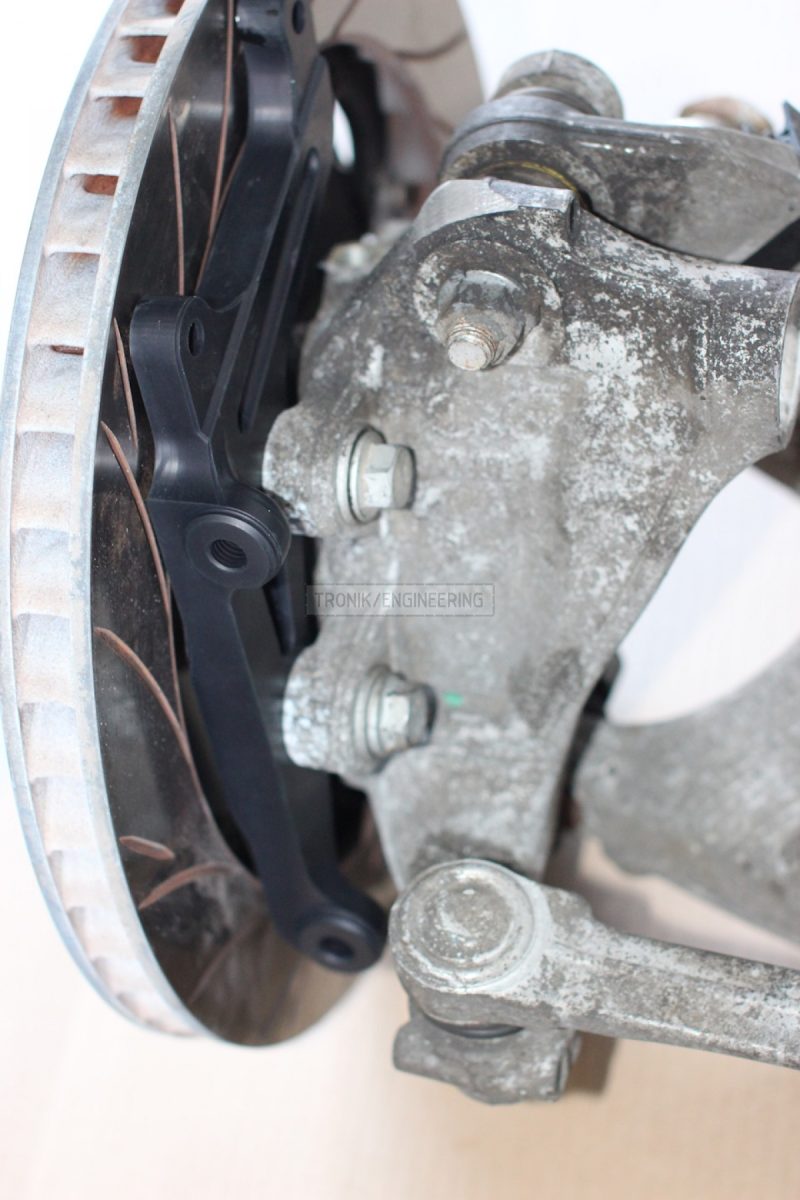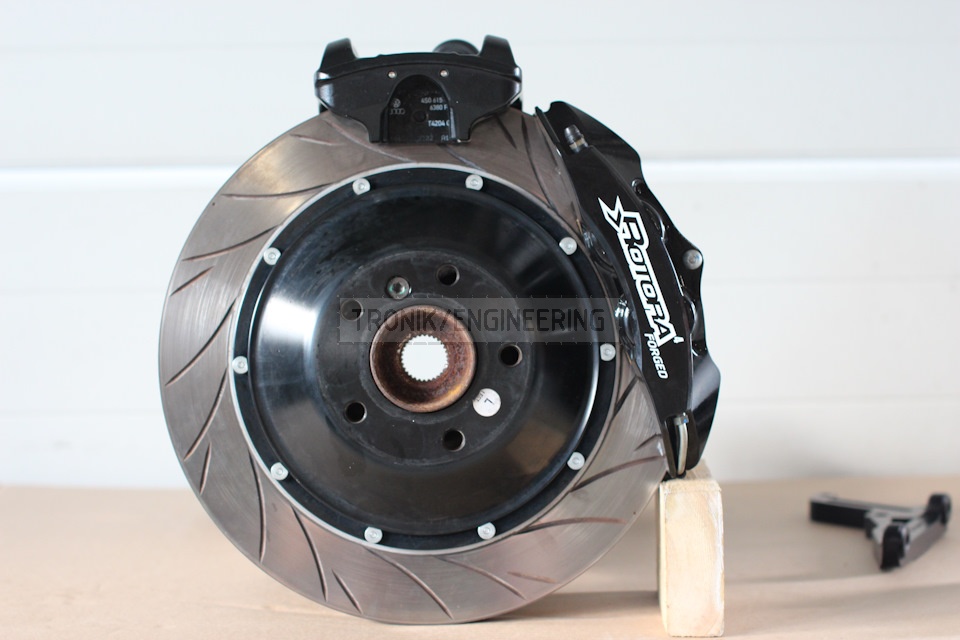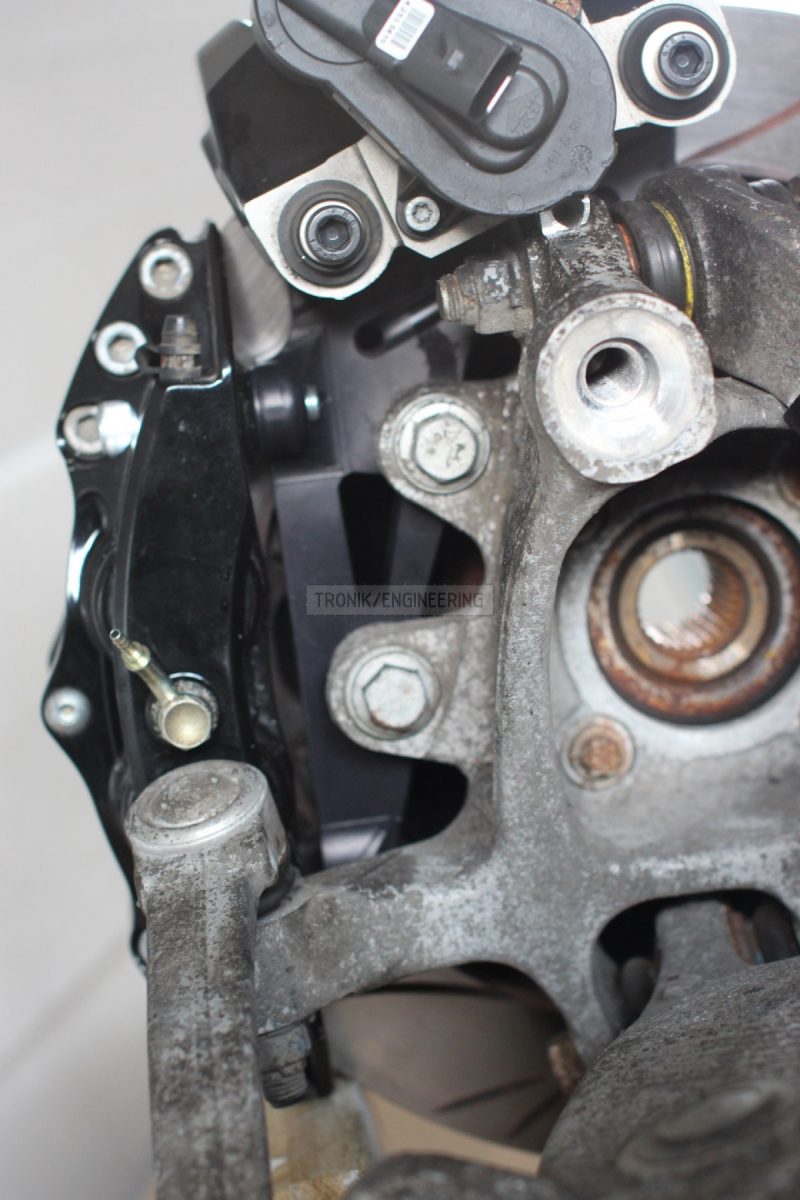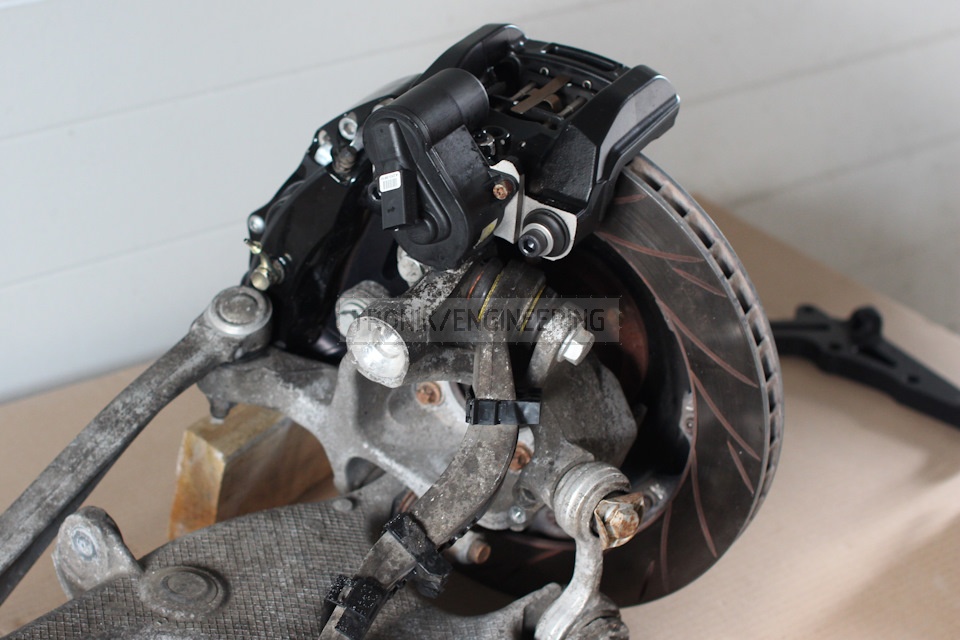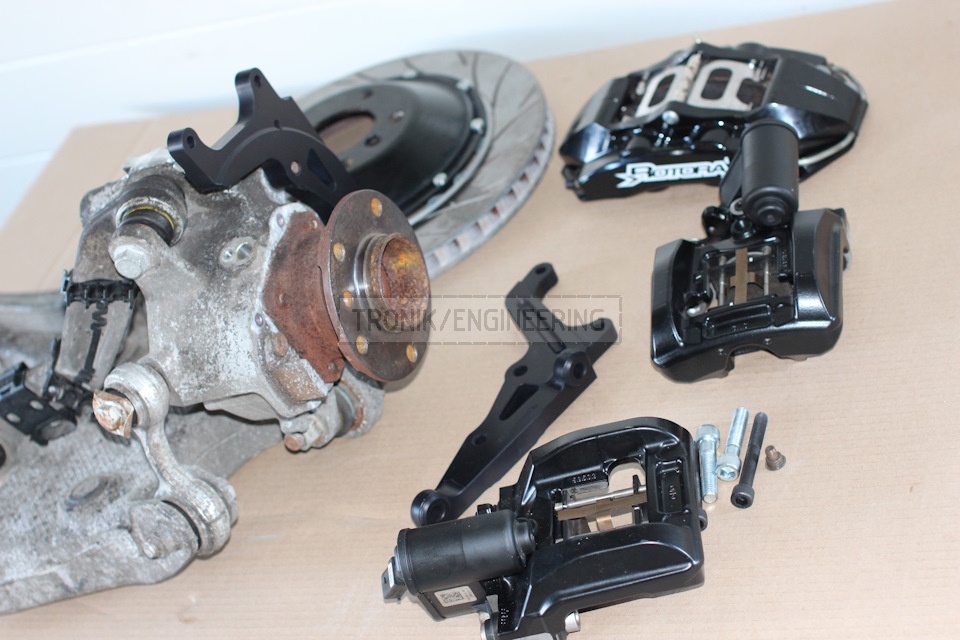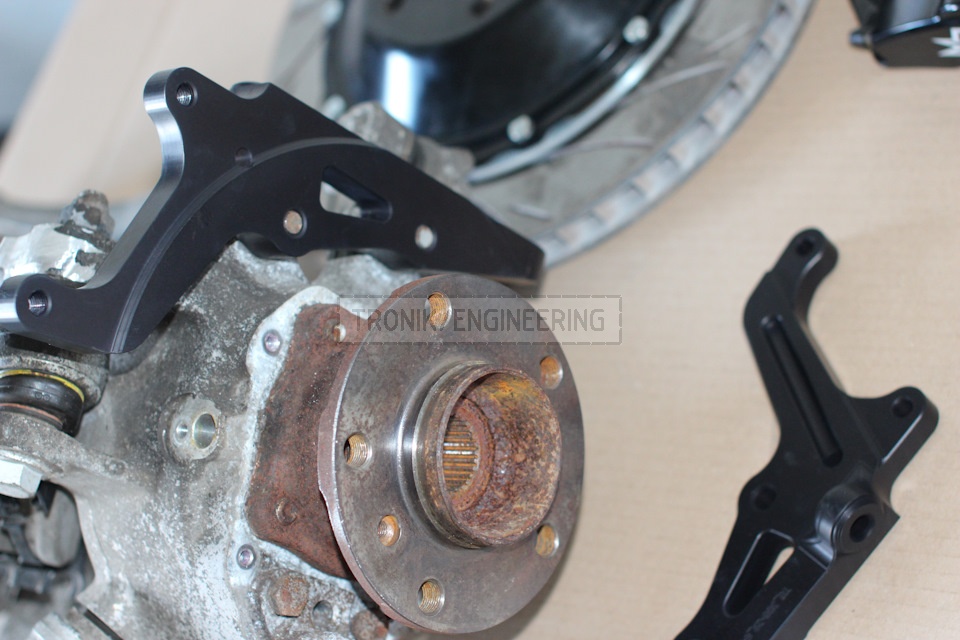 Installation was done in the Krasnodar Region.
There were some difficulties with servomotor control, as VAG and BMW are controlled differently.
But this task we solved successfully!