We received a task to retrofit Mercedes Benz W253 GLC63 AMG with a carbon-ceramic brake system.
It is a pleasant experience to work with a new car, especially a top line Mersedes.
Modern automotive industry strikes us with the similarity of auto engineering decisions.
Kinematics of front and rear suspensions are a complete look a like with BMW F90.
Front axle (cast-iron brake system) is equpped with a 6-pot Brembo caliper w/ AMG logo and brake rotor 390-36.
Rear axle is content w/ a single pot floating caliper produced by TRW company and brake rotor 360-26.
After thorough studying of EPC we determined which components are required.  Day 'X', we have all the componets in our warehouse, now we can begin the installation.
Brake lines we assembled from Goodridge components.
Sizing of the carbon-ceramic brake system:
– Front axle 6-pot Brembo caliper w/ AMG carbon ceramic logo and brake rotor  Brembo 402-39
– Rear axle 1-pot floating caliper TRW and Brembo 360-32 brake rotor.
To lower the chances of screeching noise occurence while the pair (brake pad/brake rotor) is at work we created grooves on working surface of a brake pad.
By dividing brake pad into three parts we are changing own frequency of the oscillatory circuit.
This particular solution were used on over 10 cars earlier and the result is (90% chance) functional.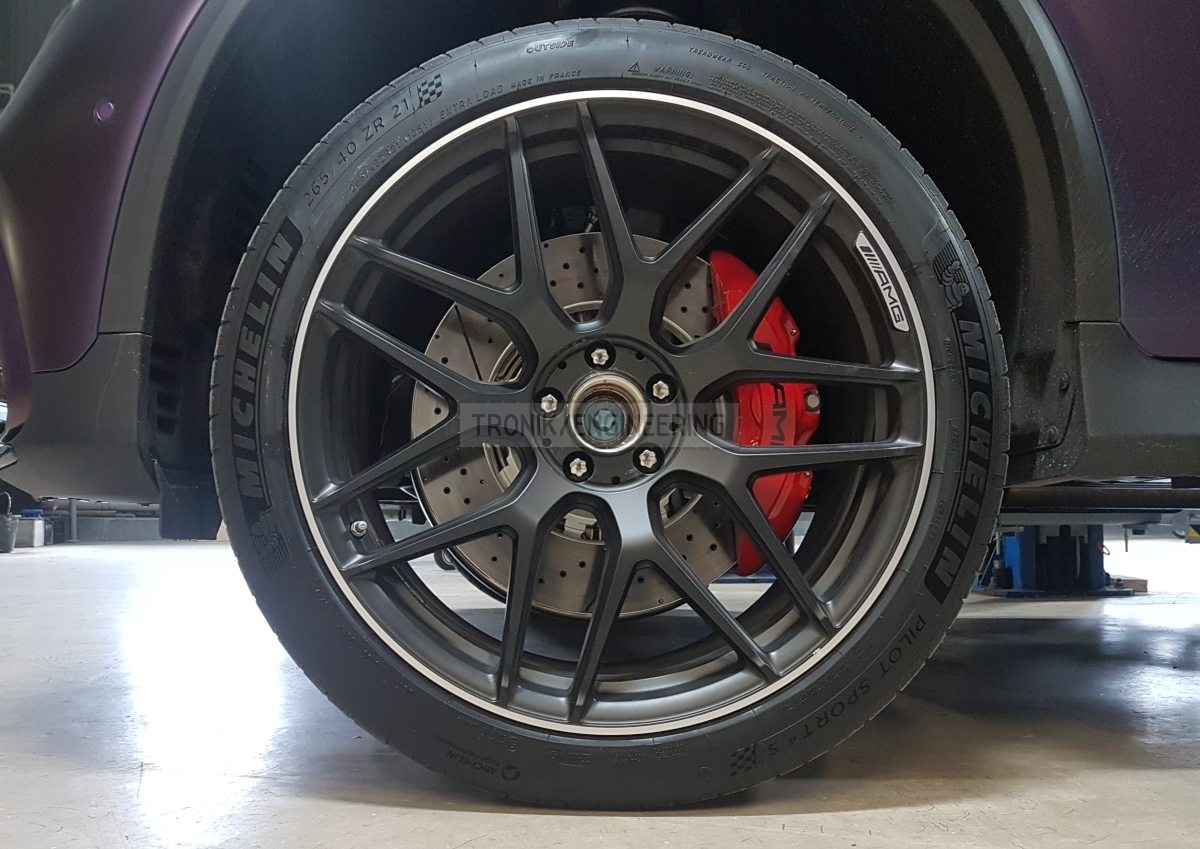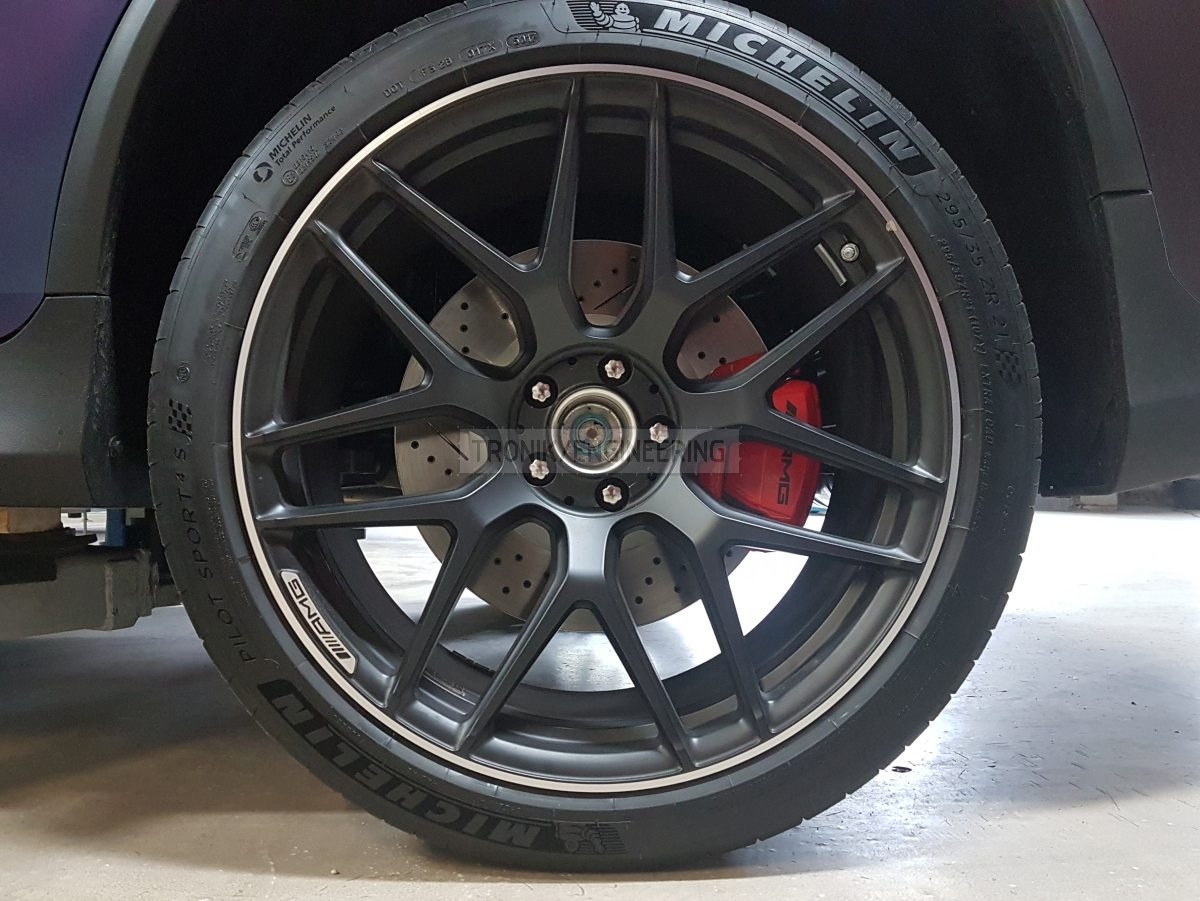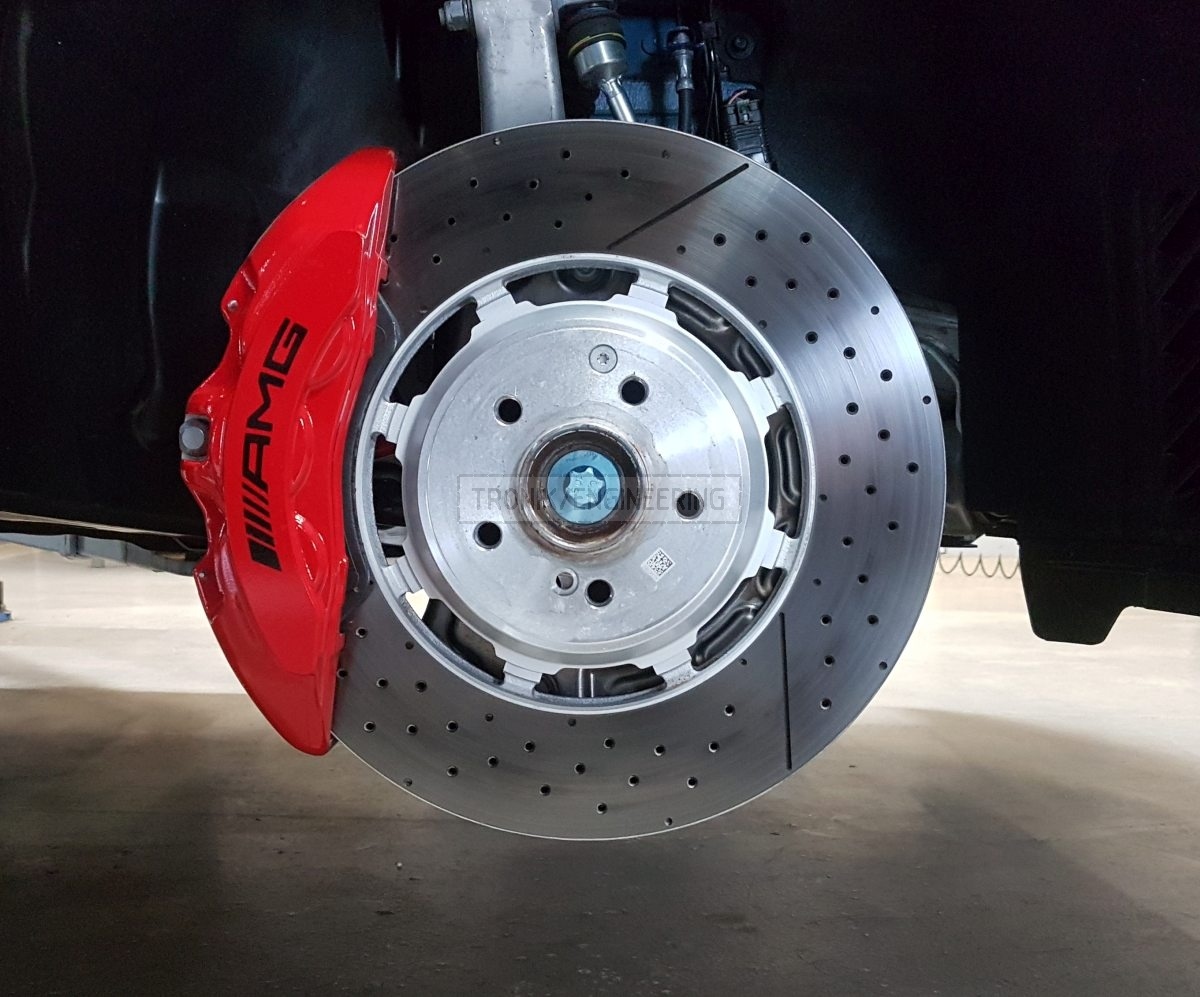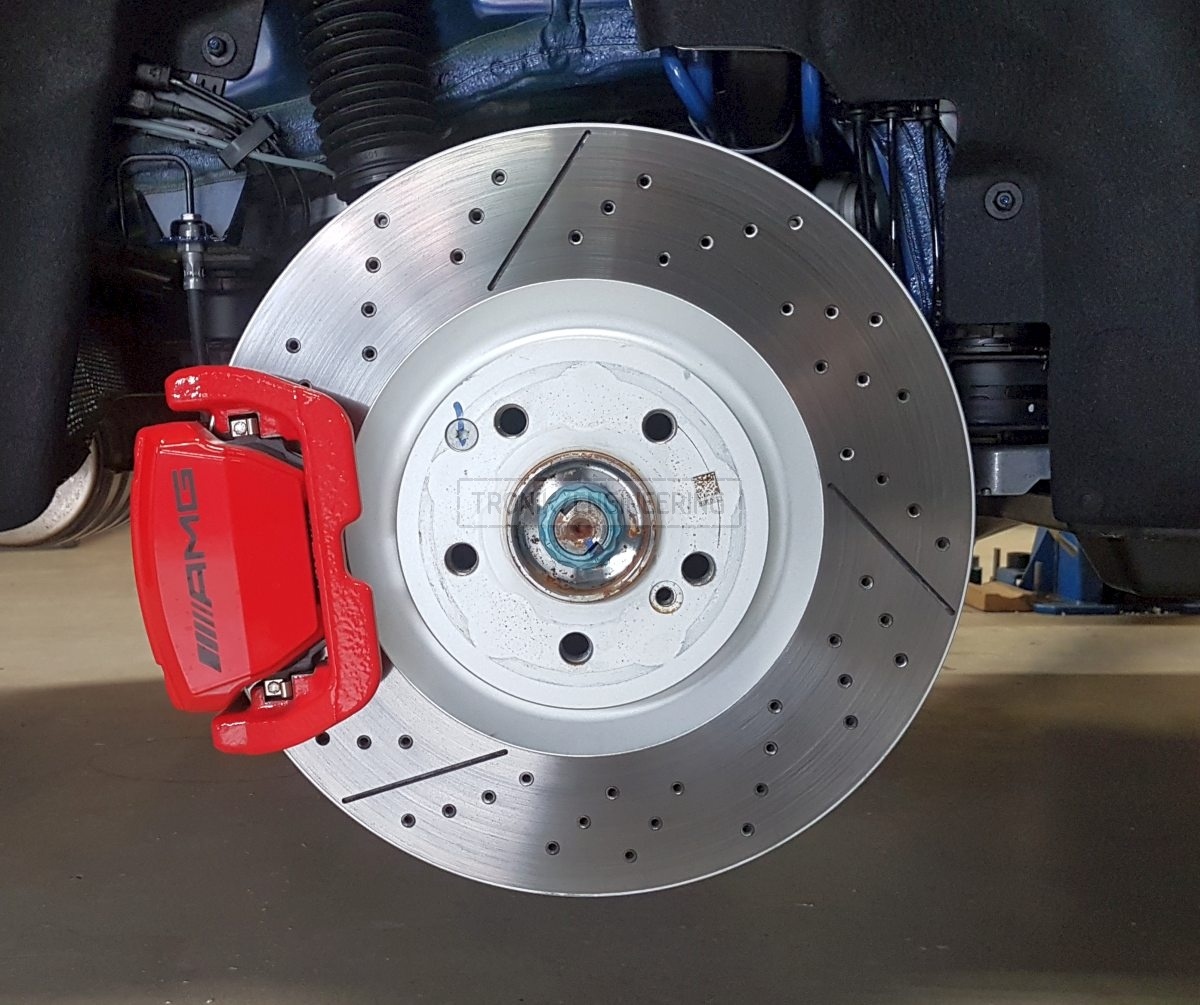 The weight of original brake rotor is 14,6 kg.