The very first carbon ceramic brake system for Mercedes Benz W463.276 G63AMG
The split happened in the world of people who believe in automotive image when Mercedes-Benz G-Class came on stage. Body W463.276
The icon, while keeping the outer appearance of previous generation, absorbed all the modern technical solutions.
The front axle got ndependant double-lever suspension with refined kinematics
At the same time, it's enough to just glance at it to realise that all the suspension nodes are made with substantial margins for strength and rigidity.
To clarify, we can compare front knuckle of Benz G-Class and it's "competitor" from Japan Toyota Land Cruiser 200 with the latest assemblage.
We must give the engineers from MB, that designed the brake system, their dues.
For the front axle the simplest structure brake rotor size 400-38 mm and 6-pot Brembo caliper are used.
The rear axle is equipped with brake rotor size 370-32 and flating structure TRW caliper with an integrated parking brakes.
At the moment for the front axle SGL company (Brembo department) is offering front brake rotors size 440-40 for Lamborghini Urus and Porsche Cayenne Turbo S!!!
We are going to the warehouse and unpacking our Lego toys.
Paired up with this kind of brake rotor works brake caliper Acebono of a monstrous size.
There are TEN pots!!!
If we the pots onto the brake pad in our mind, we would get 80s Olympics.
Our task is to design brake rotor hats, adapters and dust shields.


That's our first project where we decided to make hats out of stainless steel.
The choice of material is dictated by very rough working conditions in Moscow.
No matter how strange it sounds, but modern anti-icing reagents that are spread on the streets, slow but steady, destroying cars.
Brake system components are working at high temperatures, which increases the speed of chemical reactions accordingly.
The hat, made of aluminum, slow but steady becomes useless.
To create hats we used austenitic stainless steel 12Х18Н10Т. High alloying elements content allows us to forget about the agressive environment as it is.
You can pour acid on it, be my guest!!!
Hats become everlasting, literally.

But there is another side to it, tooling 12Х18Н10Т is such a challenge for your nervous system.
Very low cutting speed, high cost of a workpiece material make the parts made out of it very pricy.
But it is so worth it!
Look how beautiful those parts are!
Front steering knuckle in a car is made out of steel, and is very rigid and solid.
So, natural choice of material for caliper mountig adapter is steel with protective layer of zink.
Dust shields are designed and laser cut out of alluminum alloy AMg3, yes, you heard it right))) there is a part in your car marked with AMg spelled in cyrillics.
For the rear axle we use brake rotor of a maximum possible size 410-32.
Brake caliper TRW with a floating structure and integrated parking brakes.
Everything else is similar to the front axle.
Hats material is 12Х18Н10Т, adapters – steel with a protective zink layer, dust shields AMg3.
Goodridge brake lines , brake fluid DOT 5.1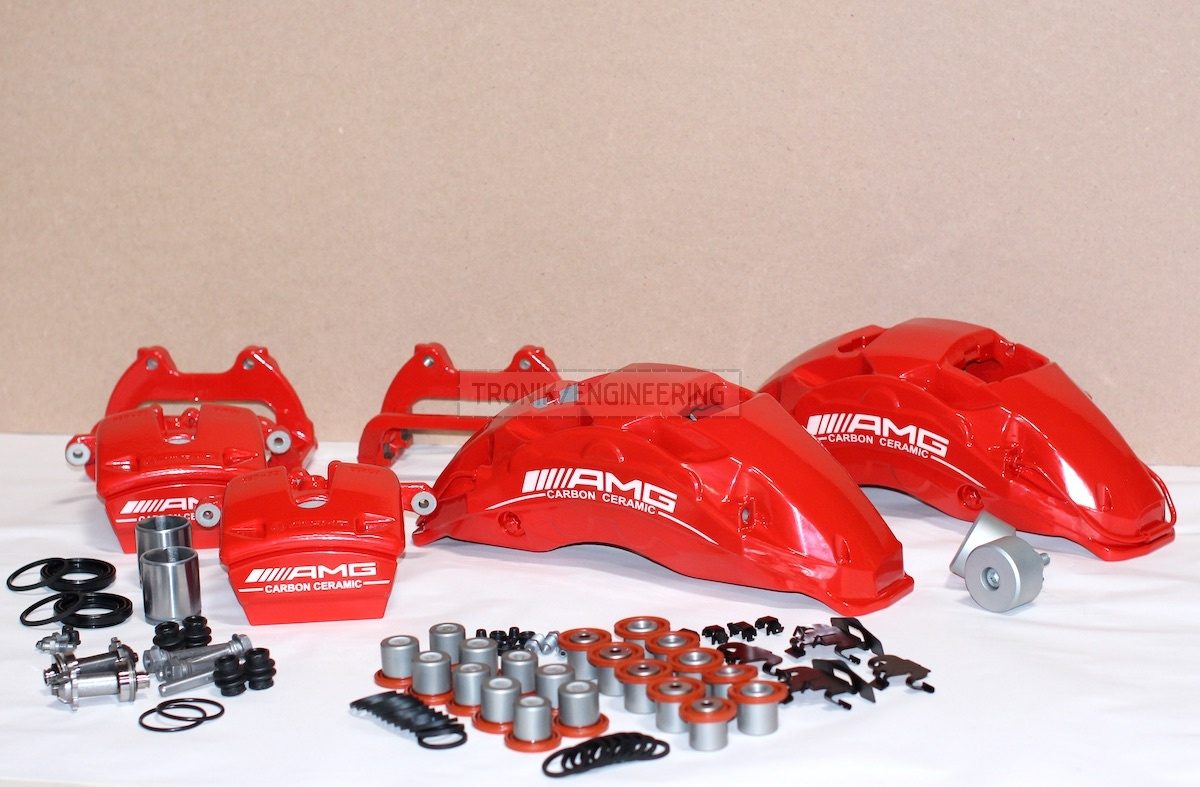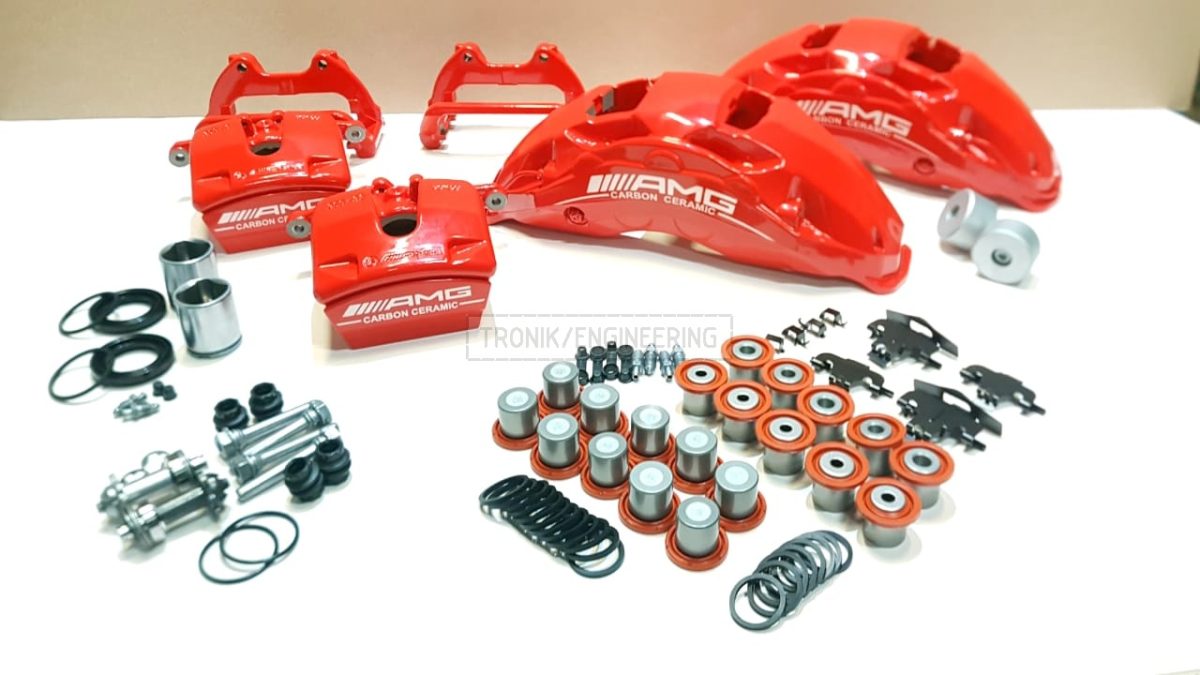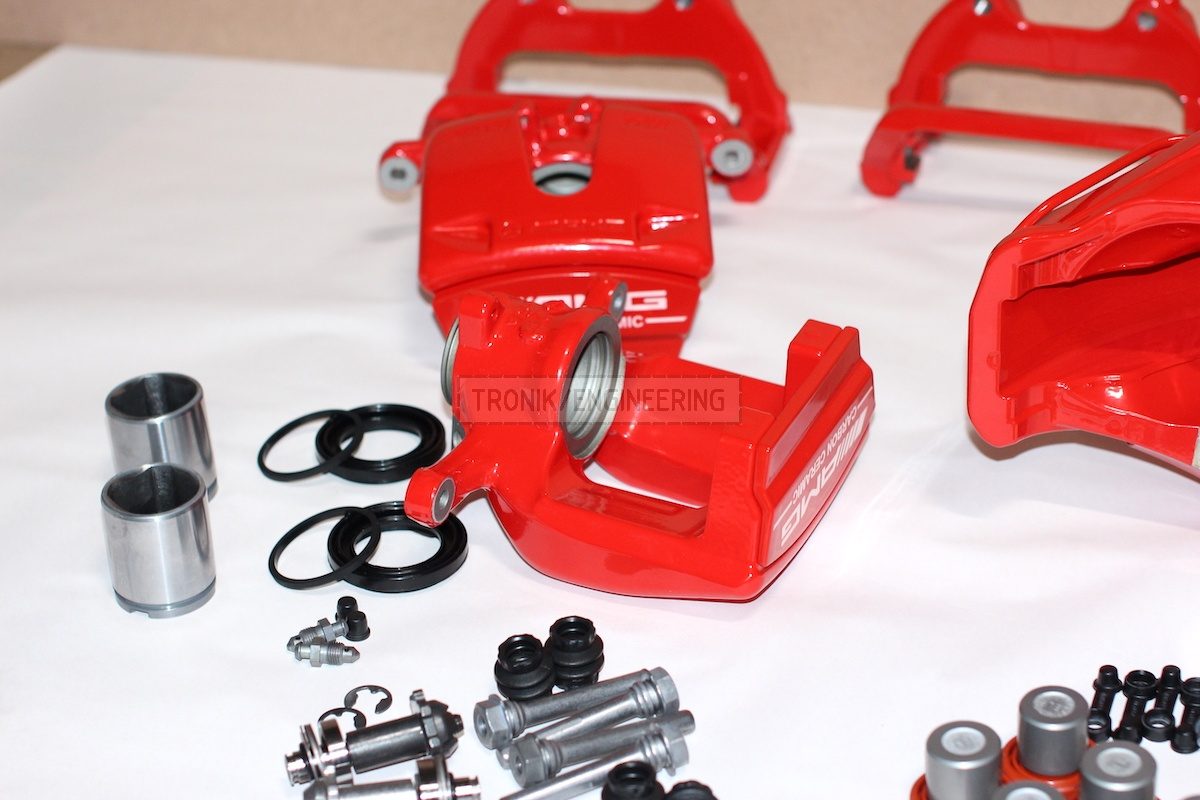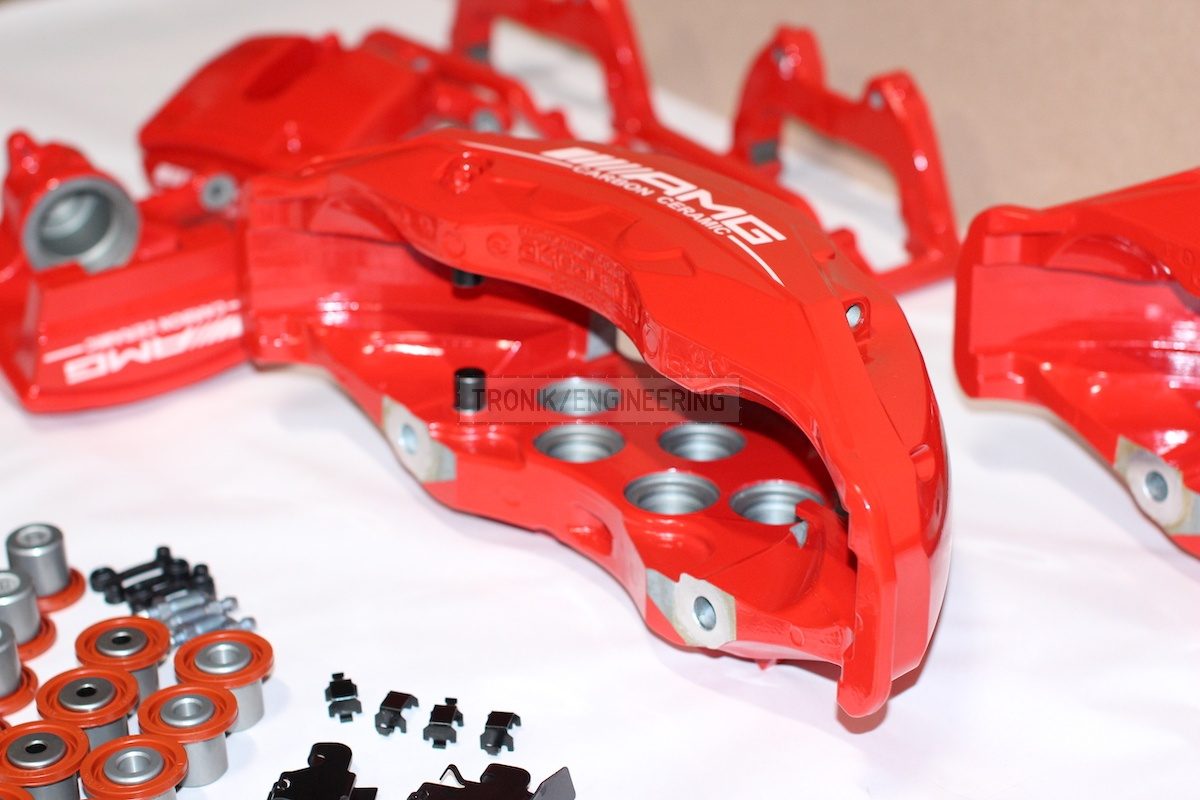 Original Helic brake rotor weight is practically 19,8 kg.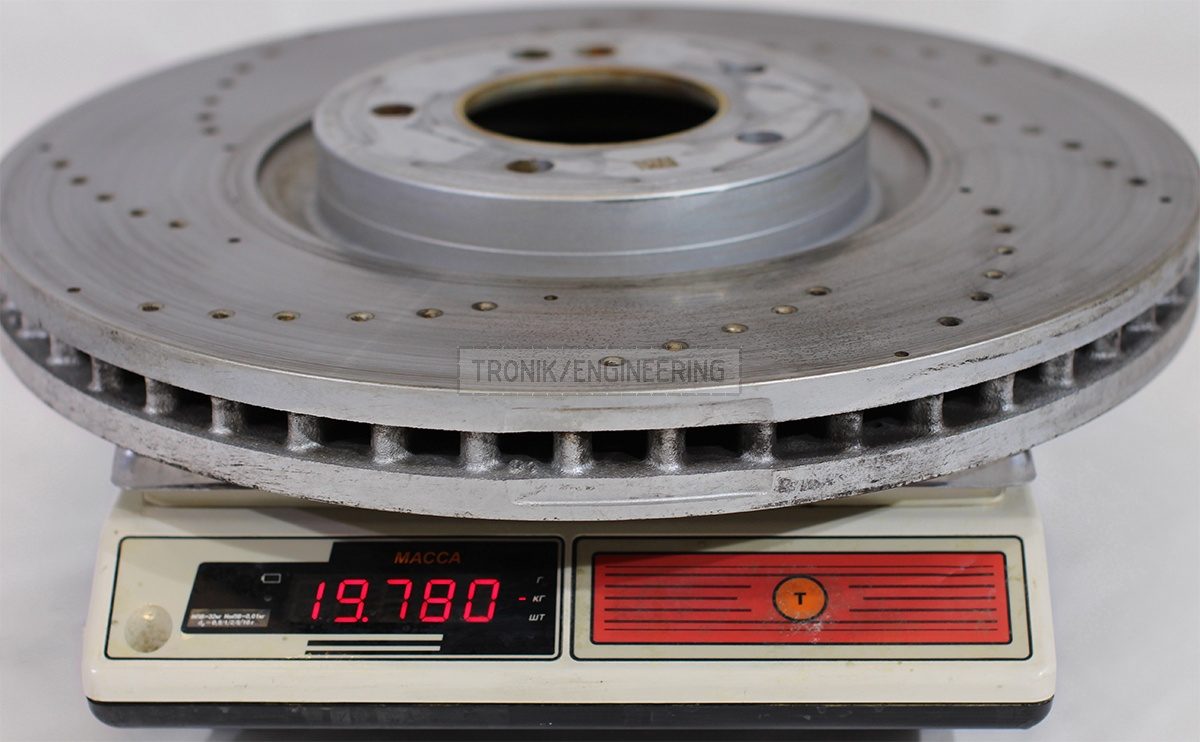 Original Gelandewagen rear brake rotor weight is 12,4 kg.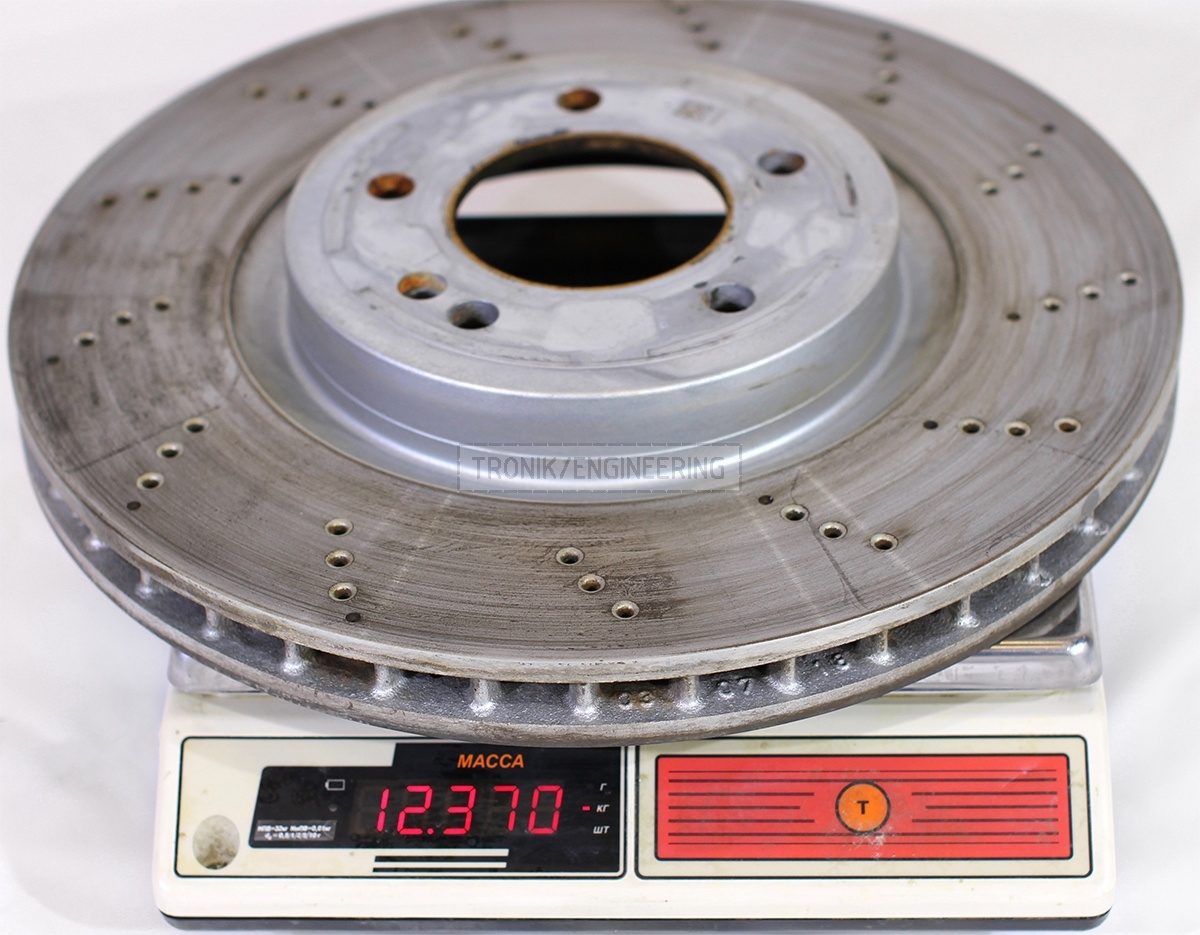 And here is our main hero. Carbon ceramic brake rotor size 440-40 from Lamborghini Urus and Porsche Cayenne Turbo S. The rotor weighs 10 230 gram.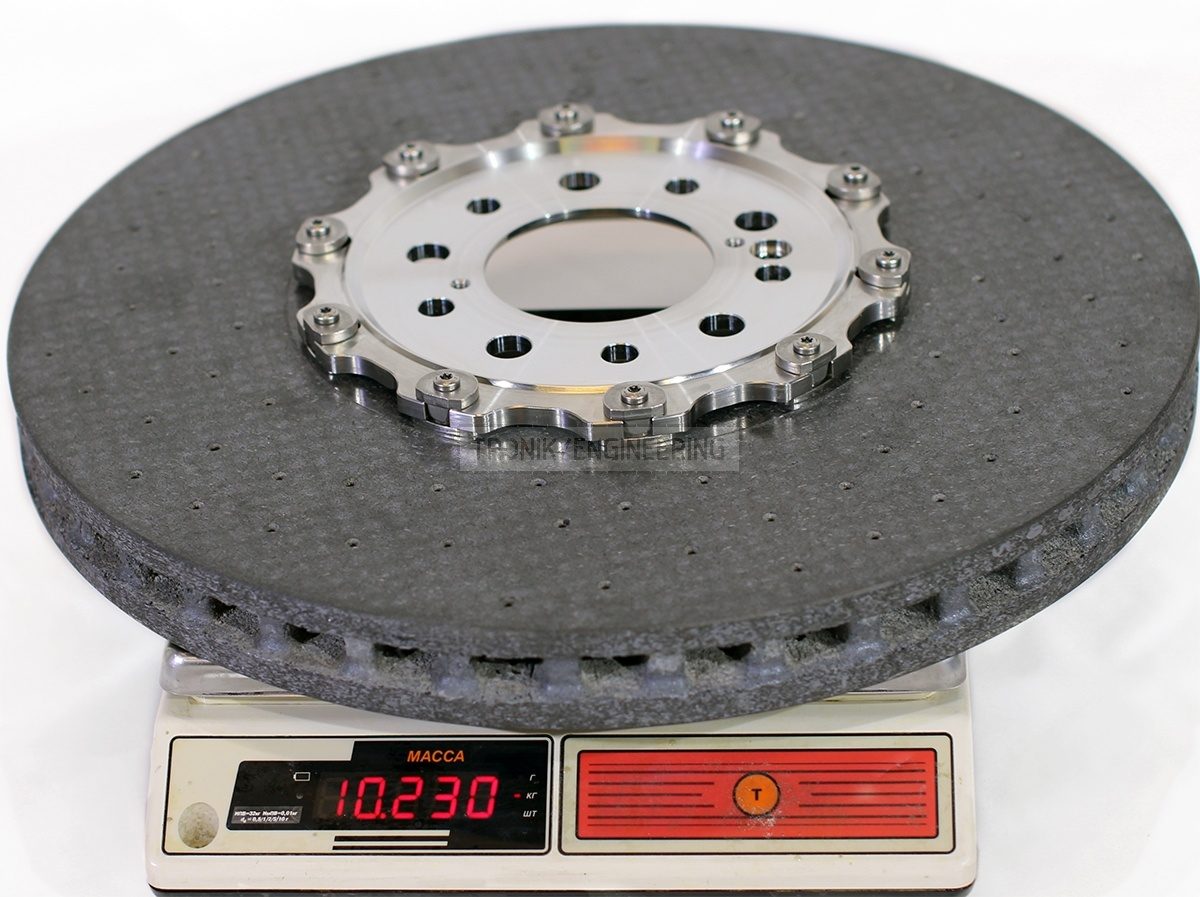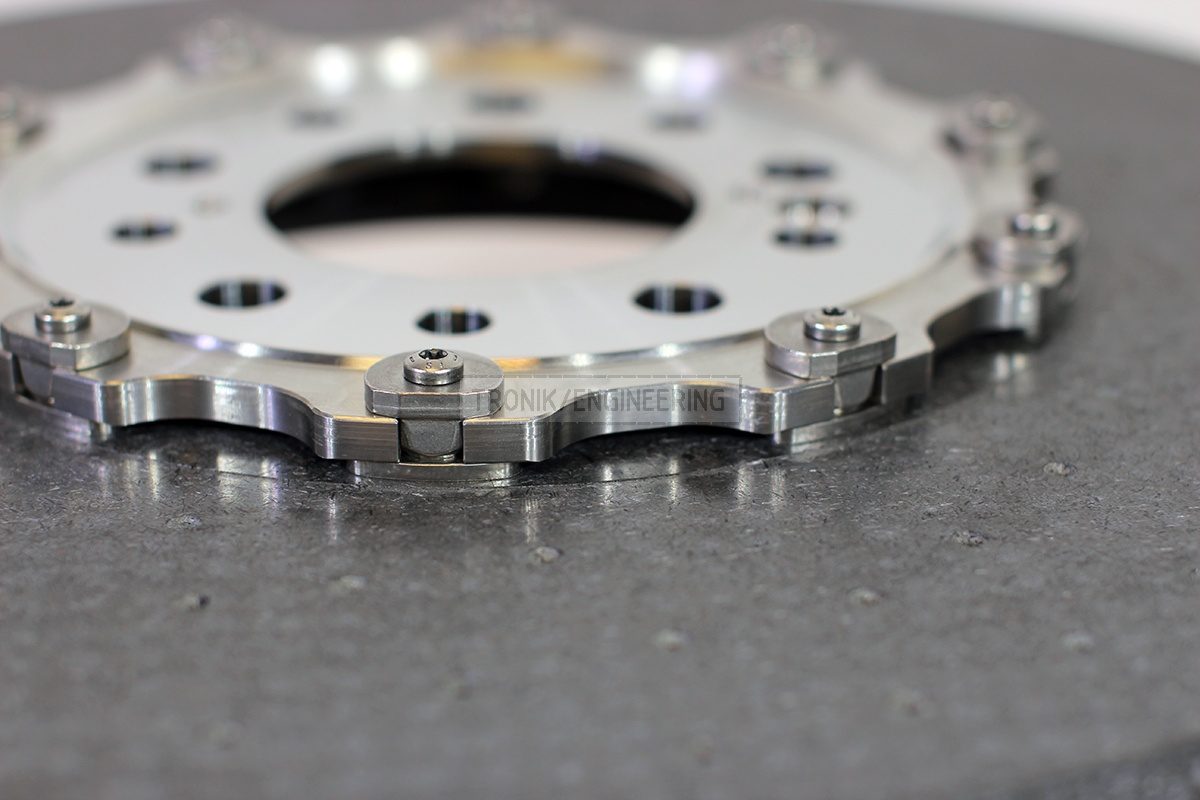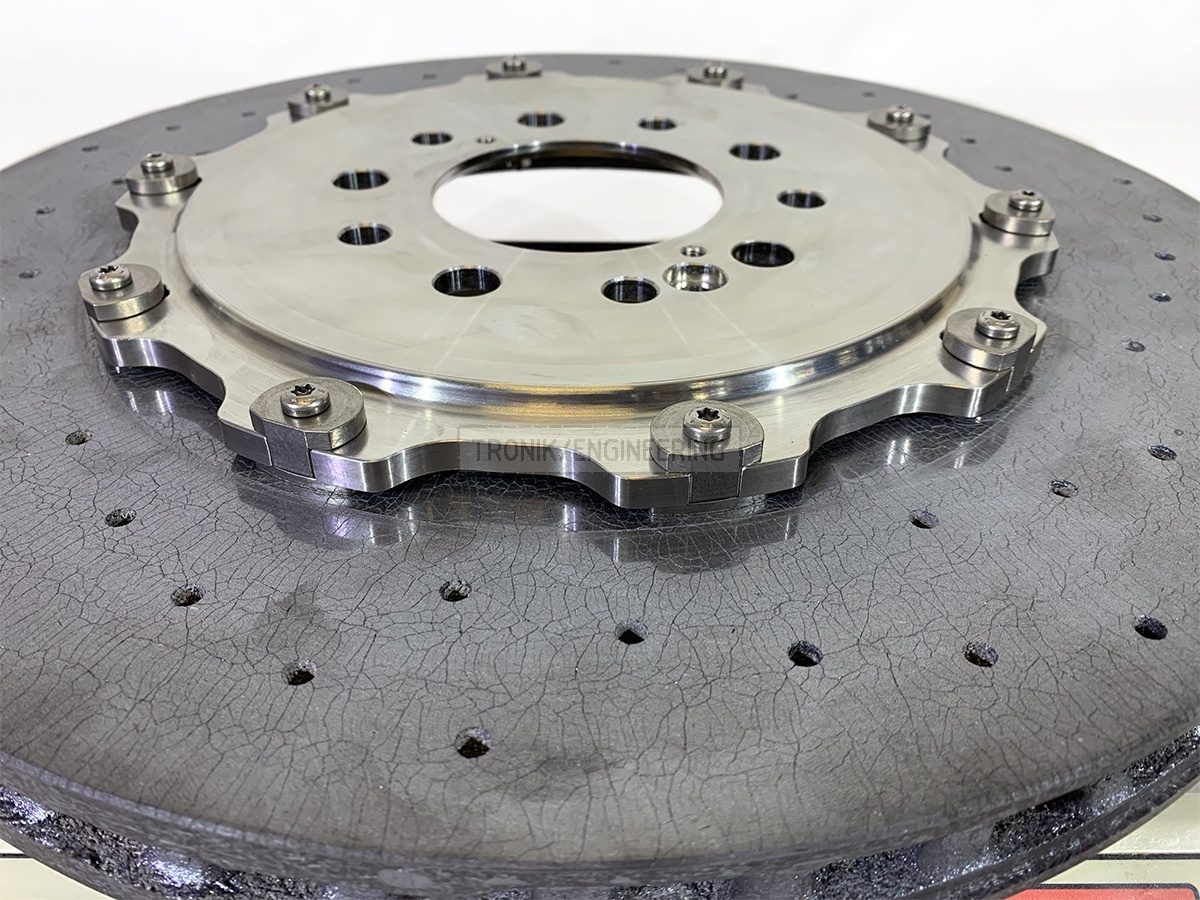 On this foto you can see the texture of the brake rotor ceramic layer. Pay attention – this is a brand new rotor.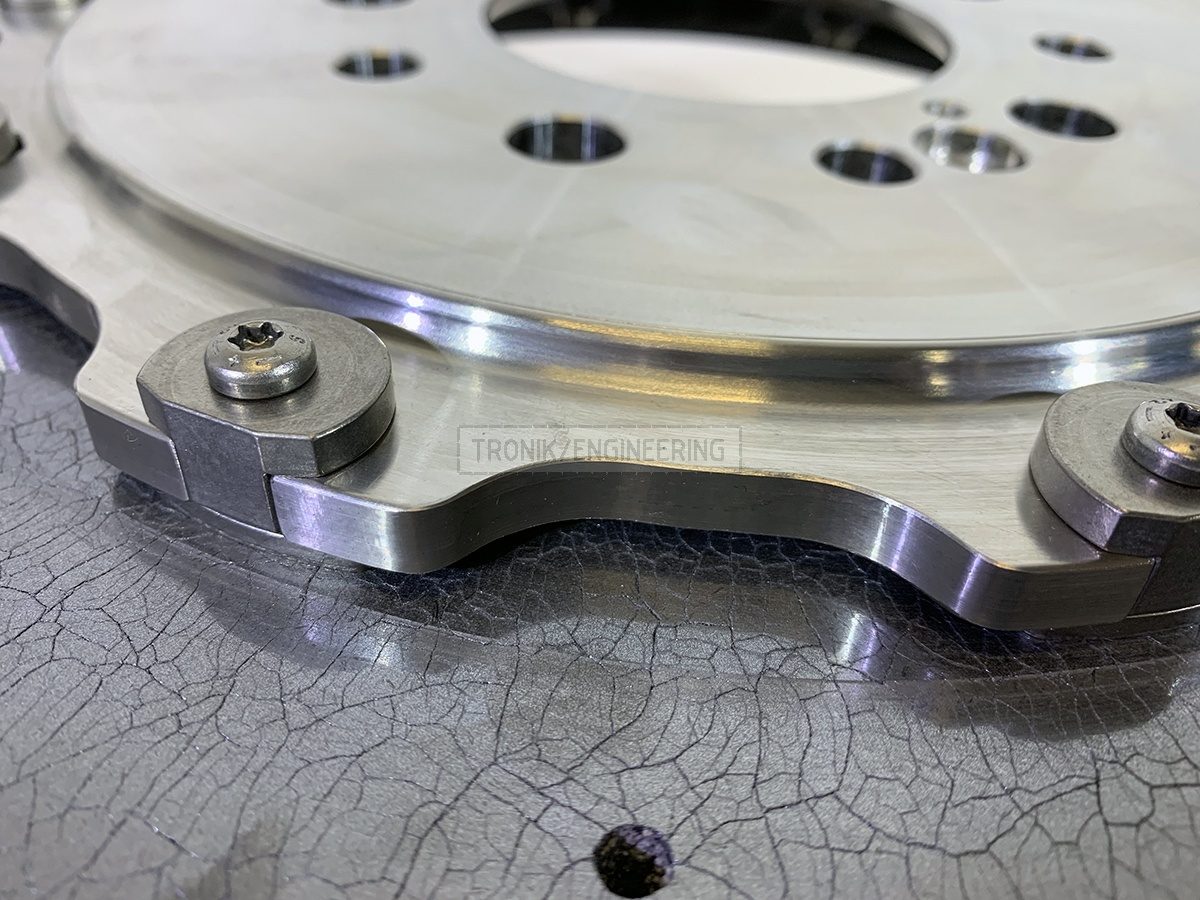 Rear rotor weight is 7 620 gram!!! With size 410-32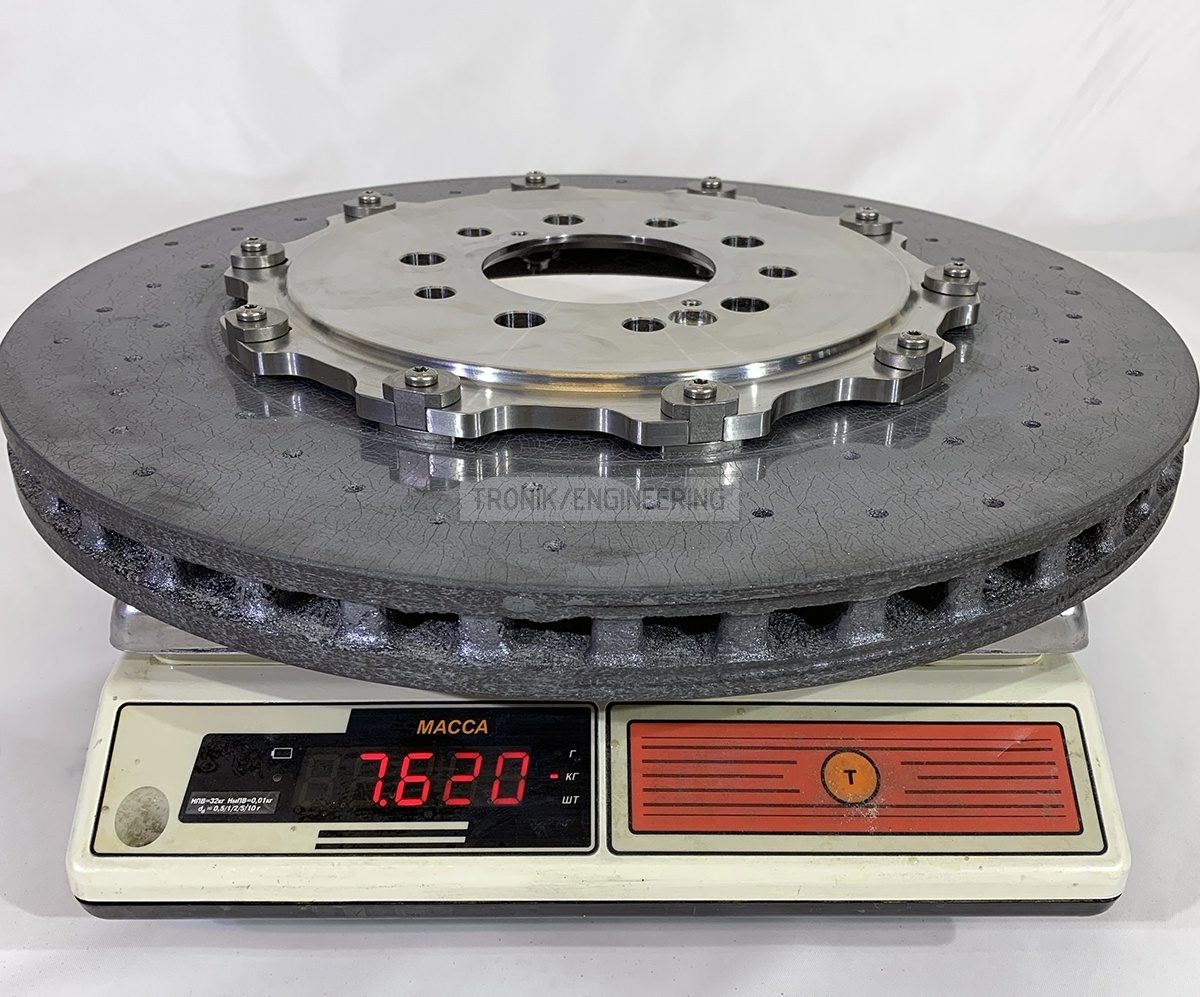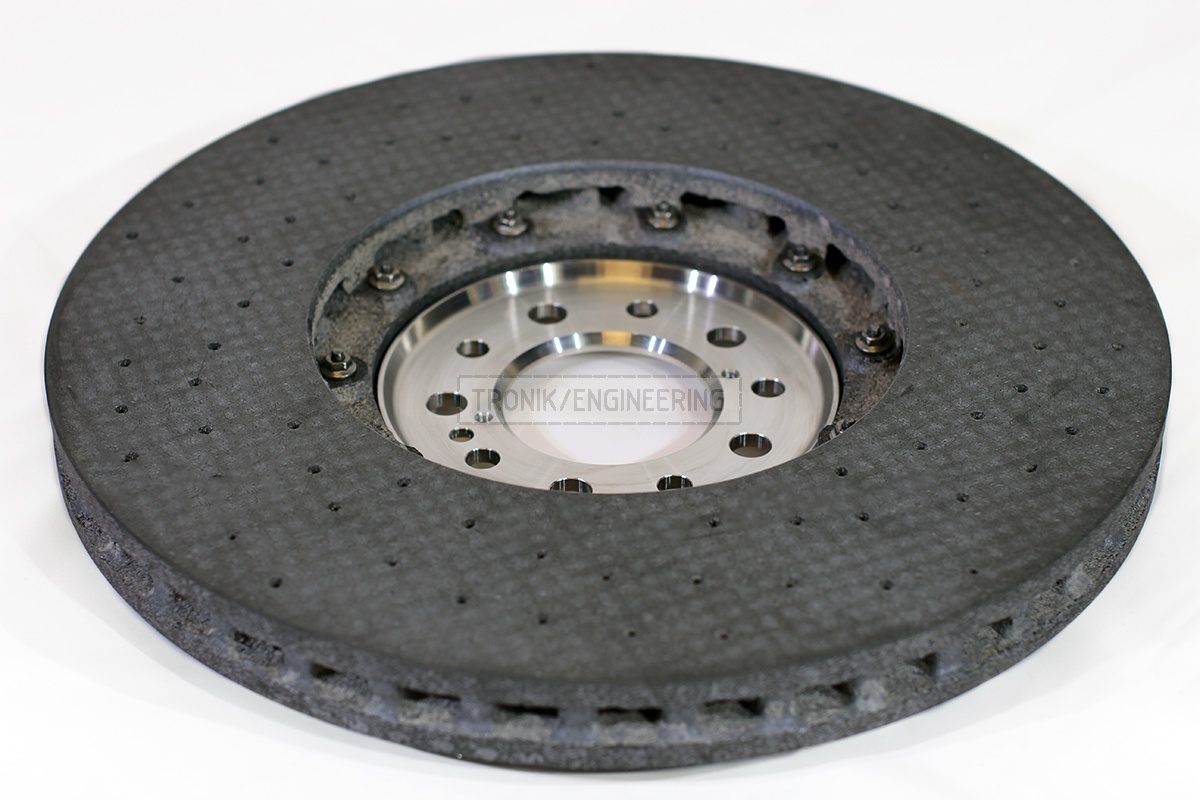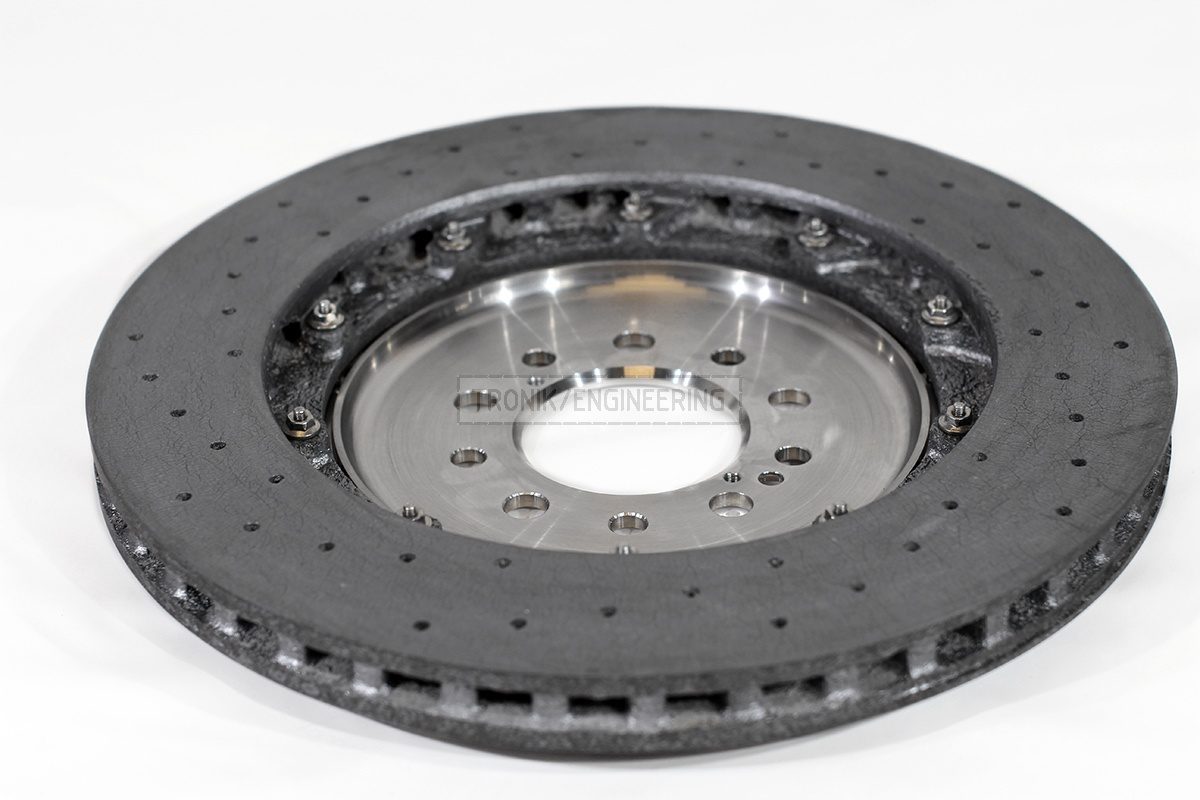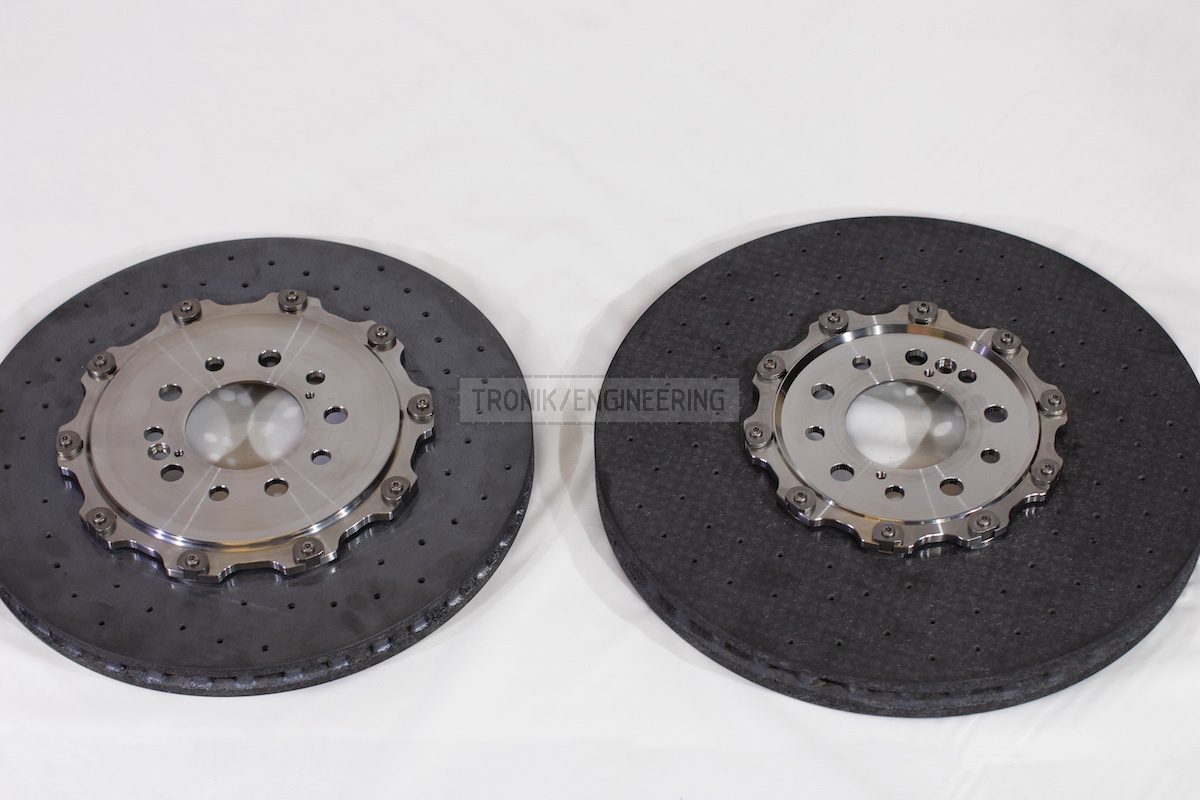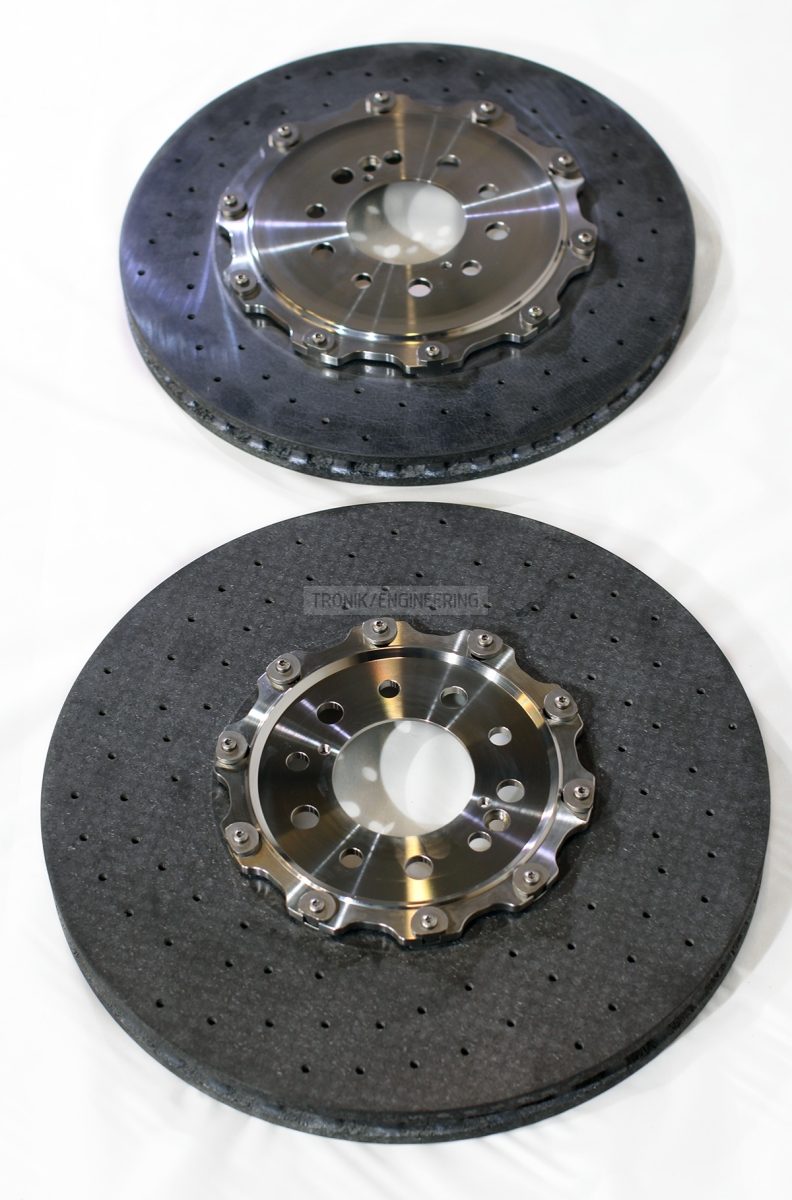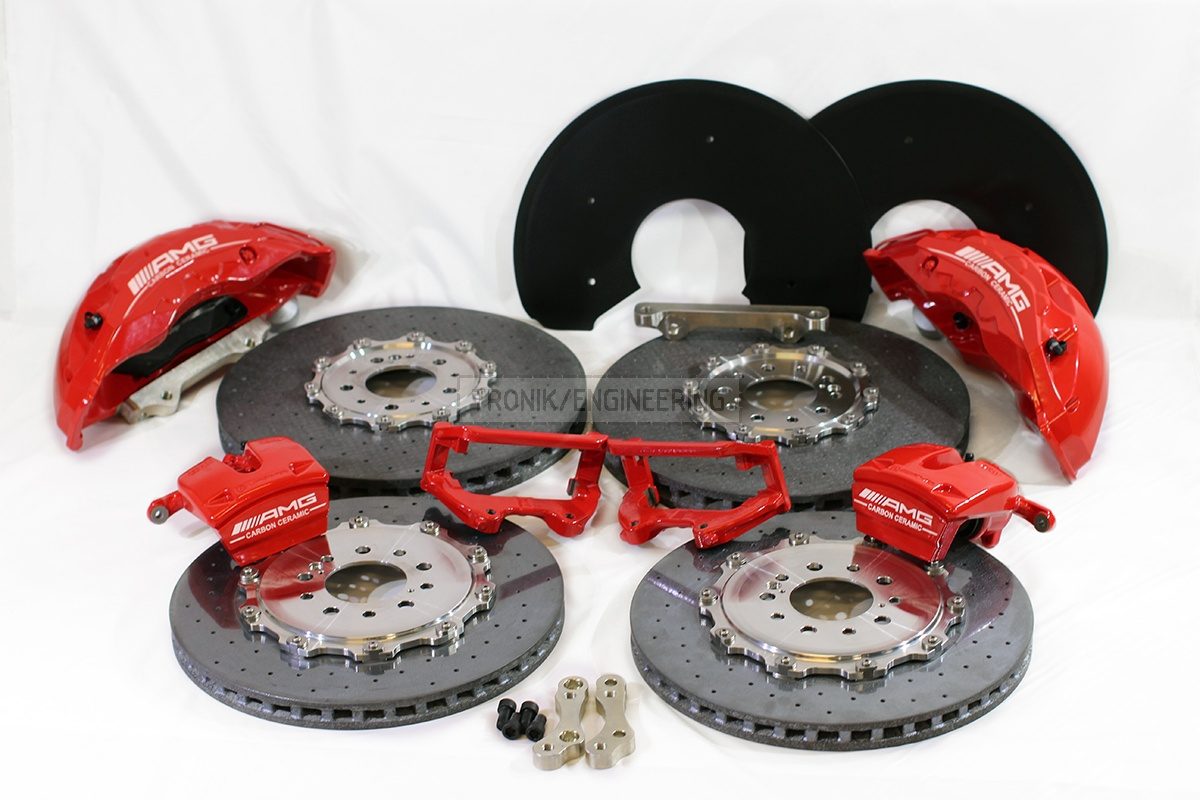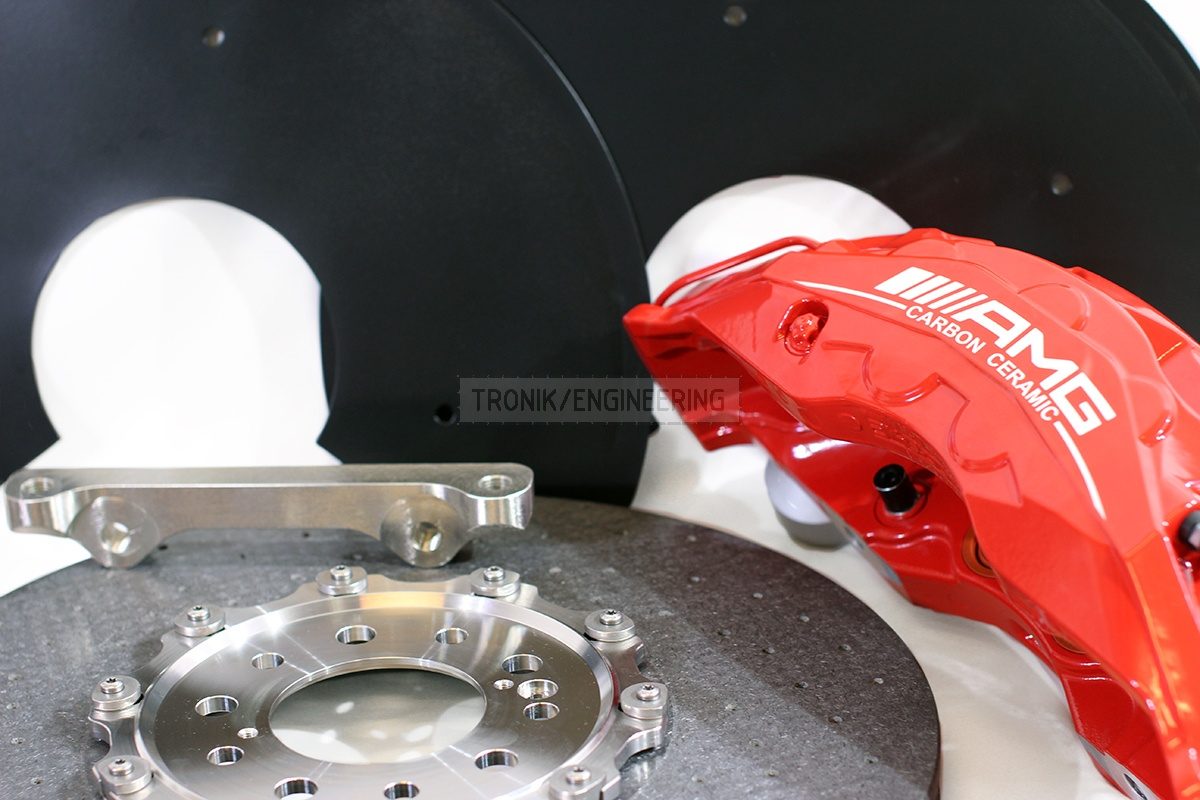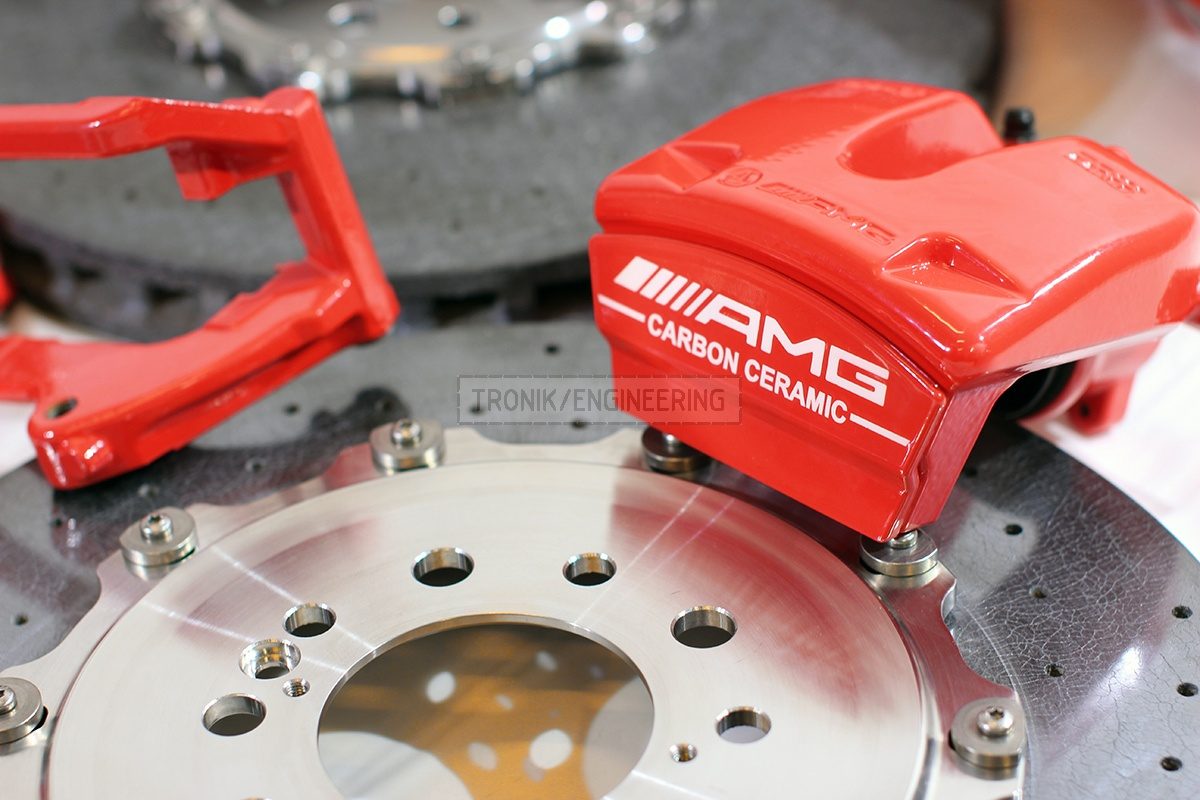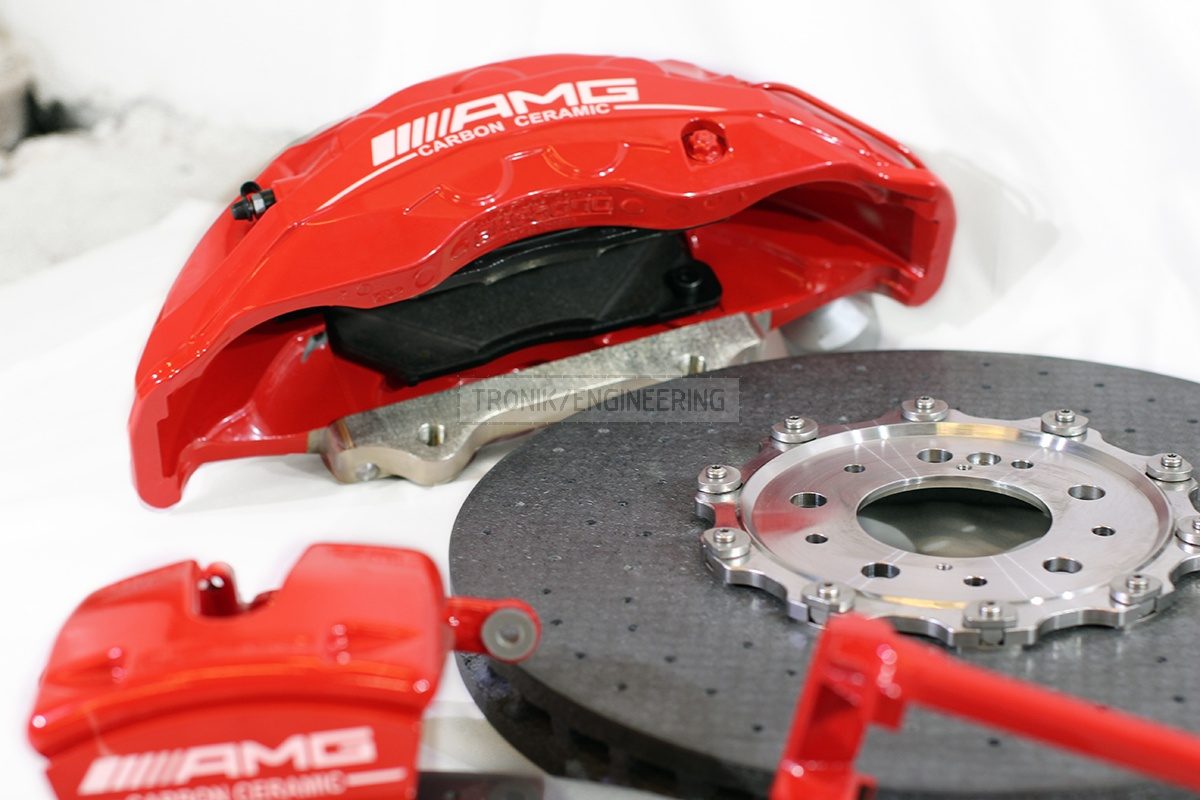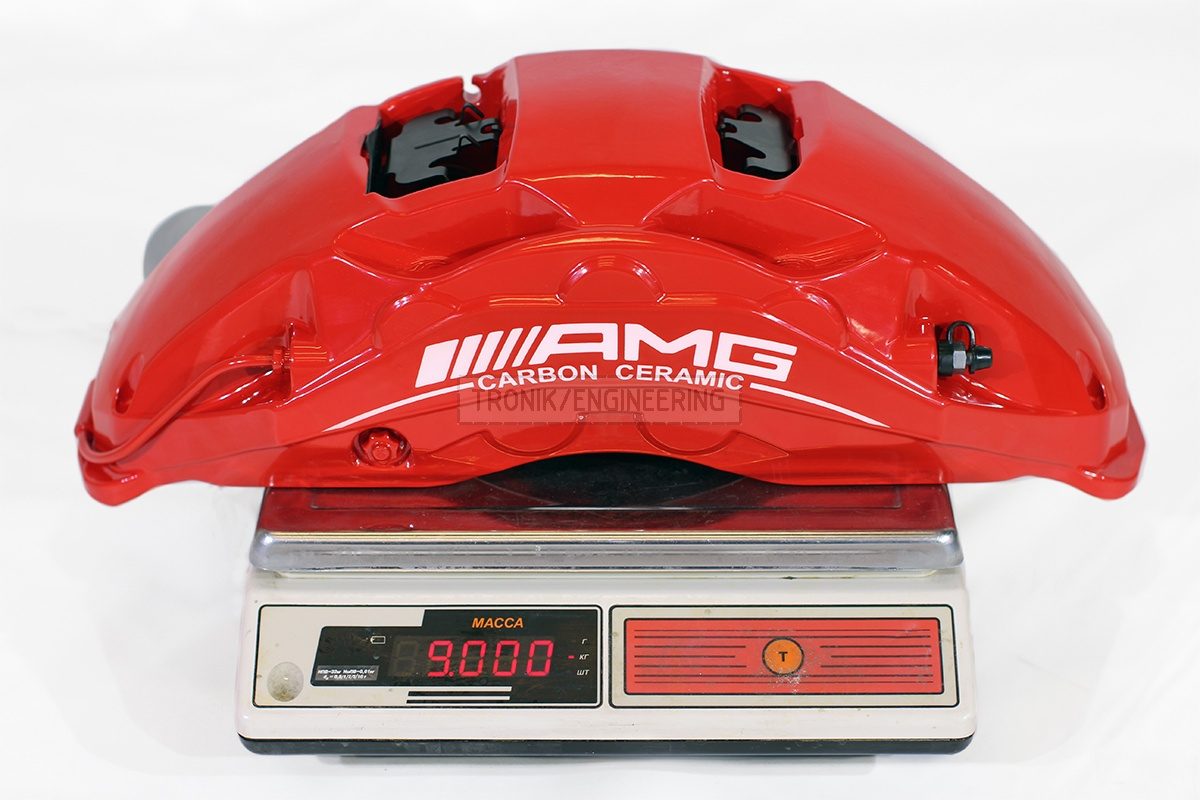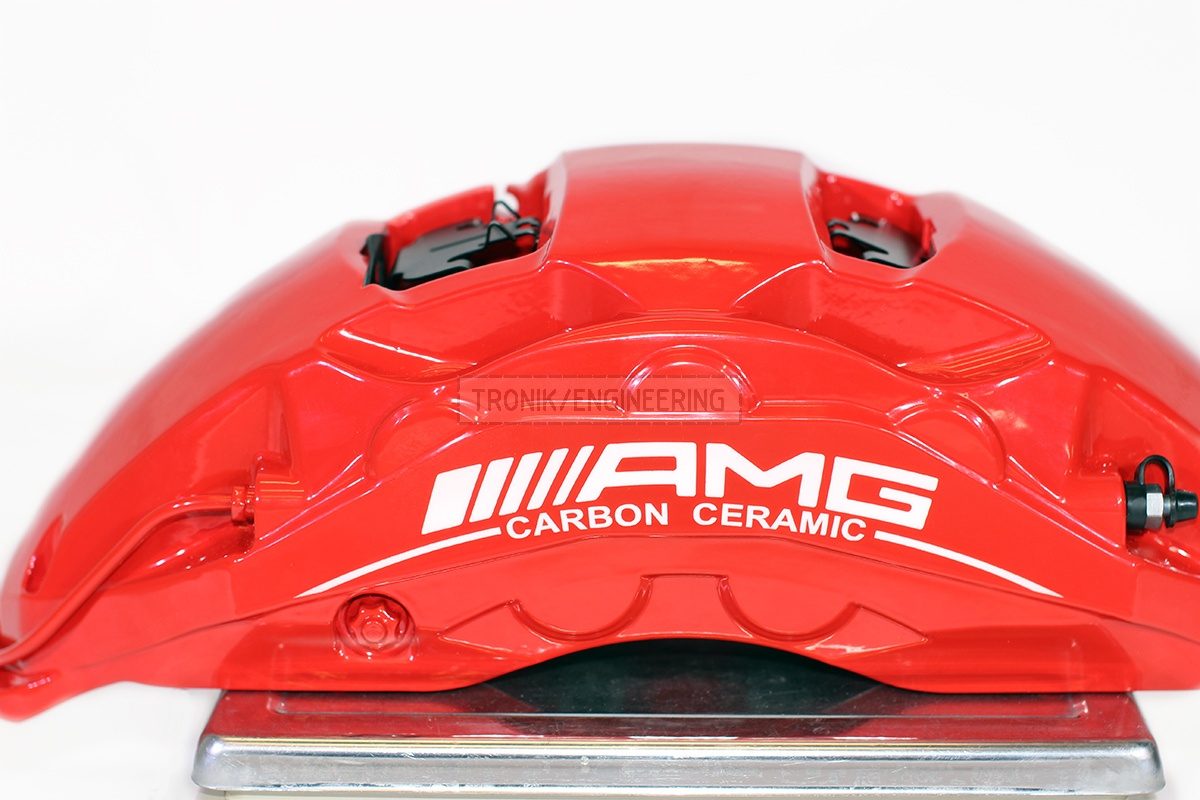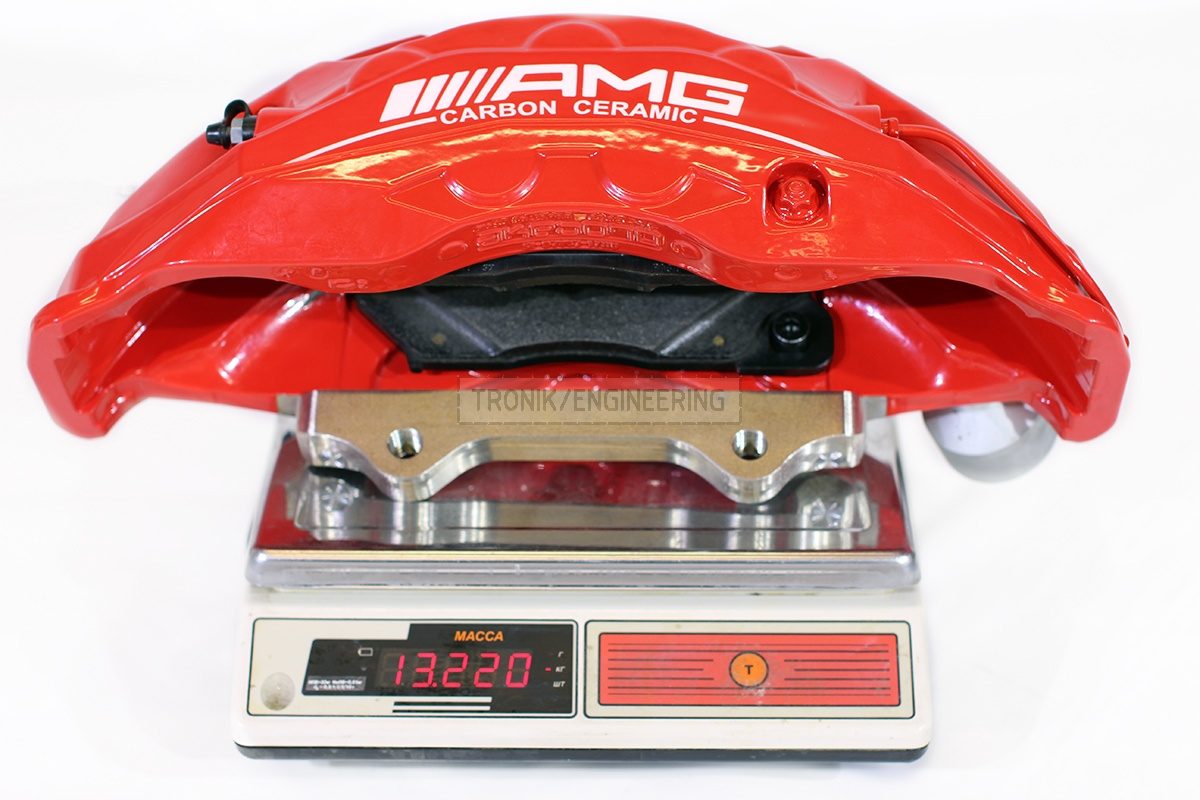 Standard 6 pot Brembo caliper with pads is 10,8 kg.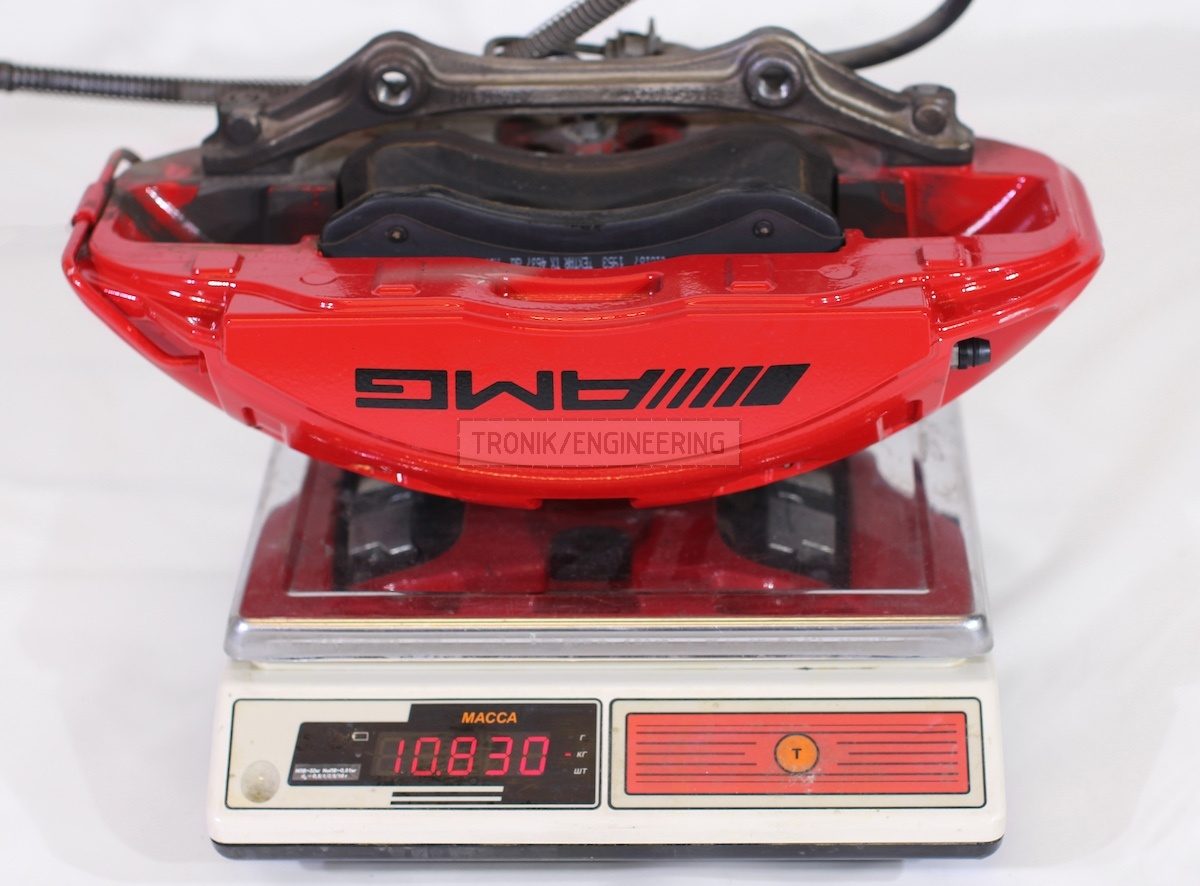 We should compare weight change of brake system from Tronic and standard AMG brakes.
One rotor, caliper and pads from standard system weigh:
19 780 + 10 830 = 30 610 gram
Installed carbon ceramic brake system weight is:
10 230 + 13 220 = 23 450 gram
In total each wheel lost 7 160 gram in brake system weight.
Rear single pot AMG caliper with pads weighs 5,7 kg.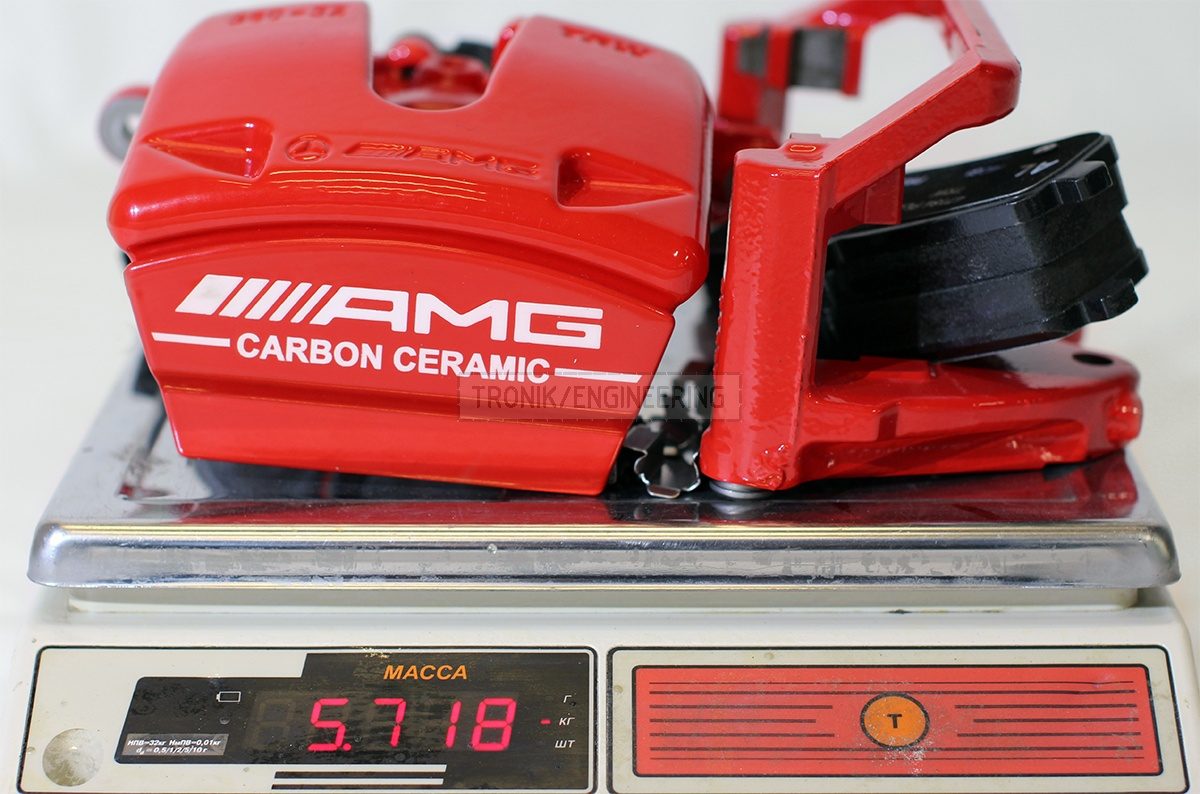 The weight of rear calipers and pads from standard and carbon ceramic systems are the same. The difference is only in brake rotors weight.
12 370 gram – standard AMG vs. 7 620 – carbon ceramic
The difference – 4 750 грамм
In total the whole "weight loss" in brake system amounted practically to 21 kg!!!!!