For all of the owners of Mercedes Benz С class (W205), E class (W213), GLC(W253), but not the version 63AMG!!! we developed brake system set:
– front caliper Brembo AMG 6-pot (red and silver)
– brake pads OEM Mercedes (or analogue)
– brake rotors Brembo size 390-36 perforated and ventilated
– modified hats to install on platforms W205/W213/W253, but not the 63AMG version
– caliper clamp adapter our own production by tro-nik
– adapter clamp screws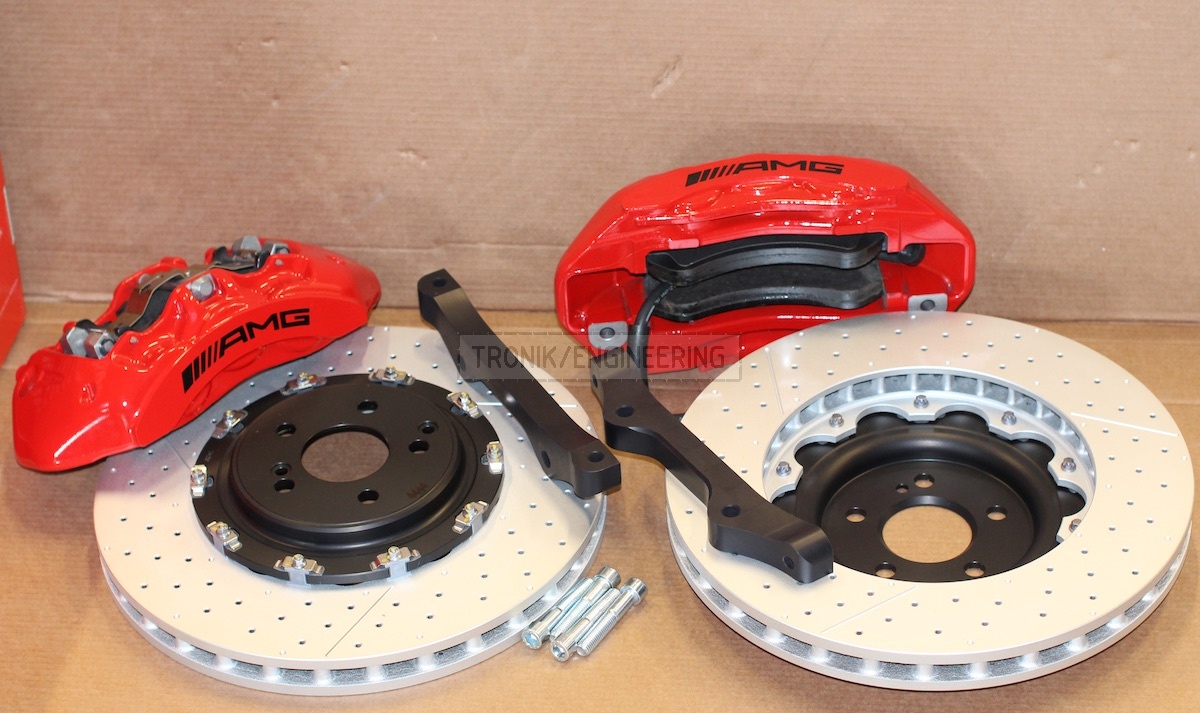 Clamp caliper adapters for Mercedes. Produced in our own machine tool park.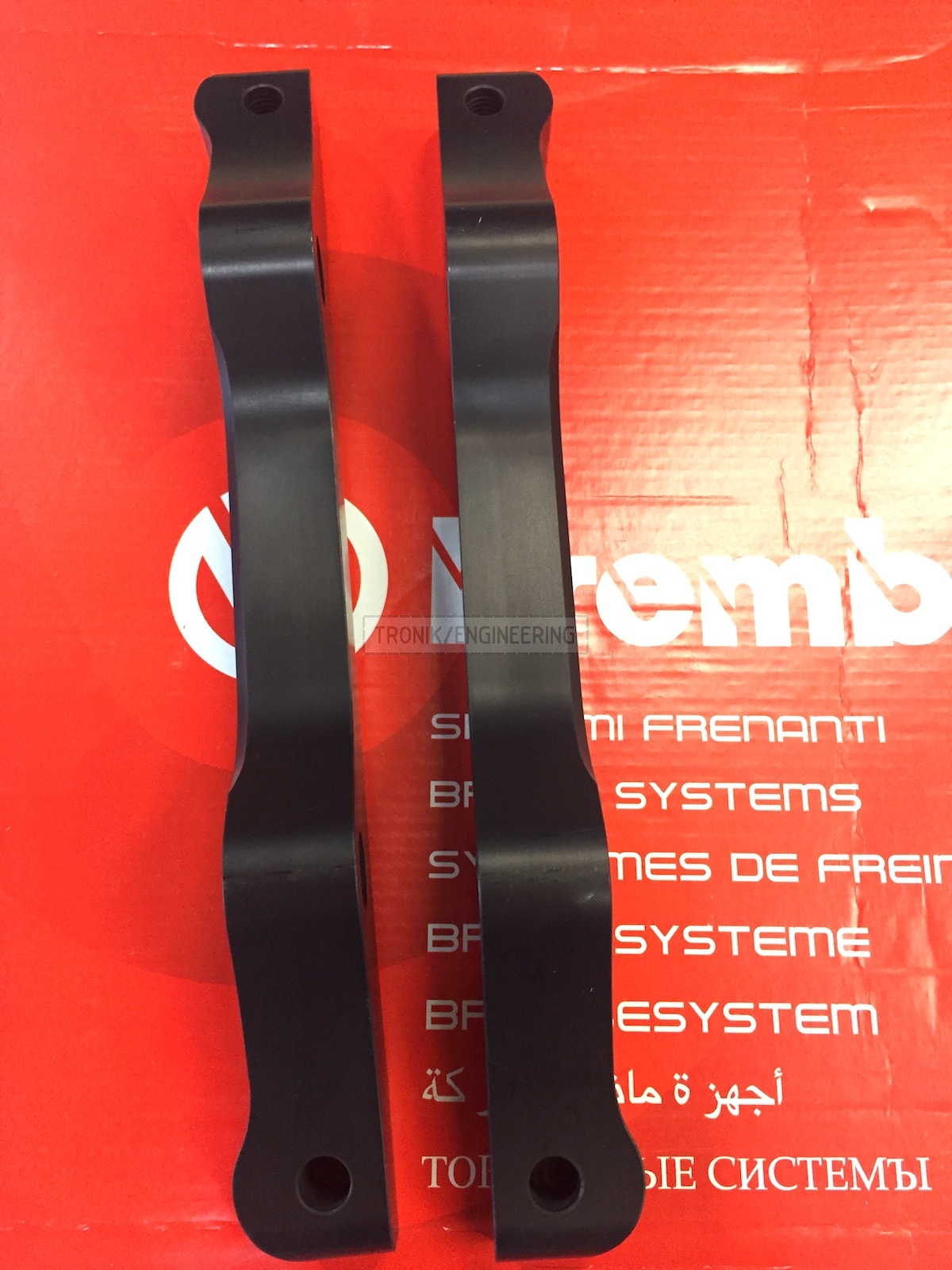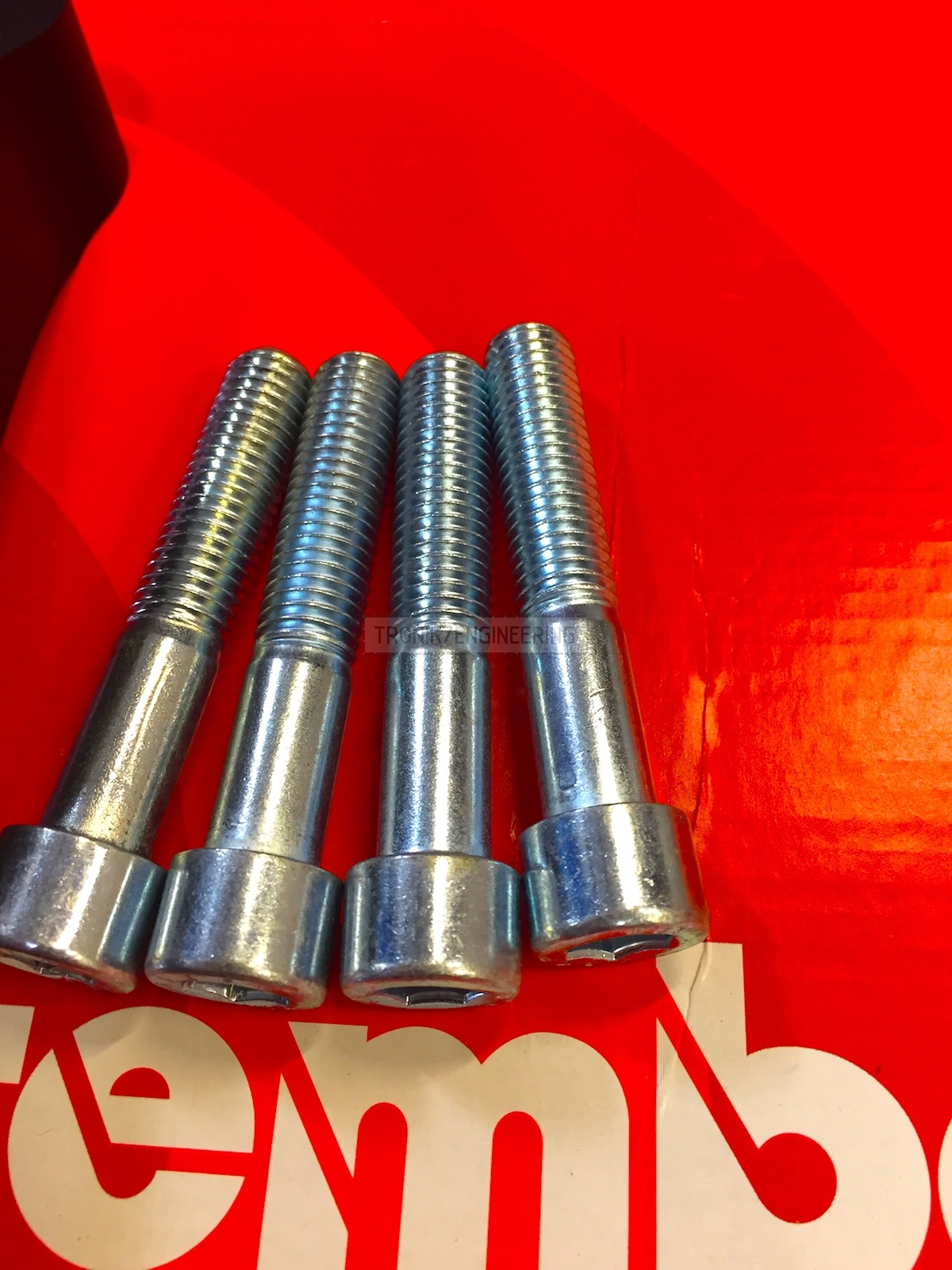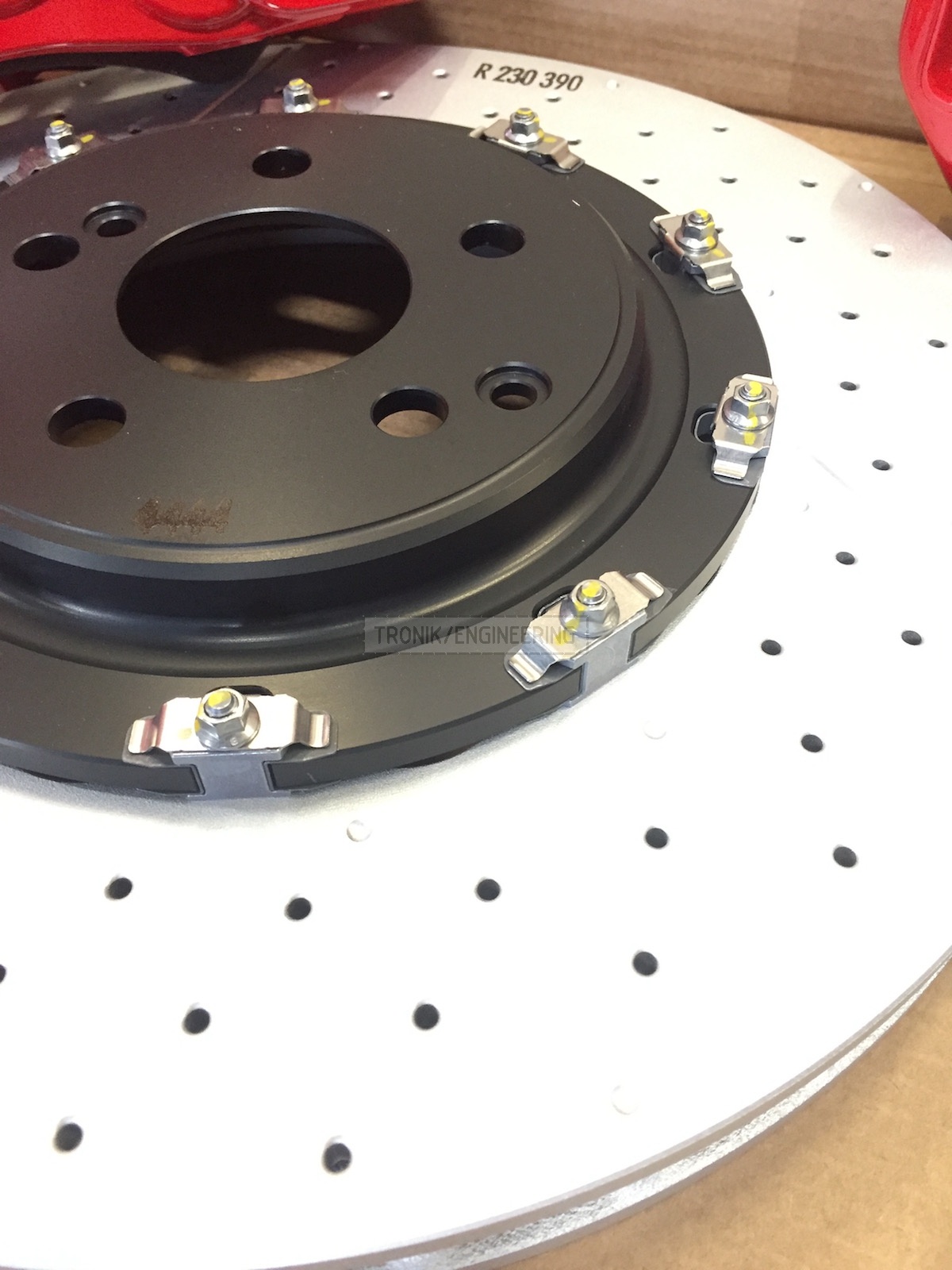 In this set red caliper could be used as well as a silver one.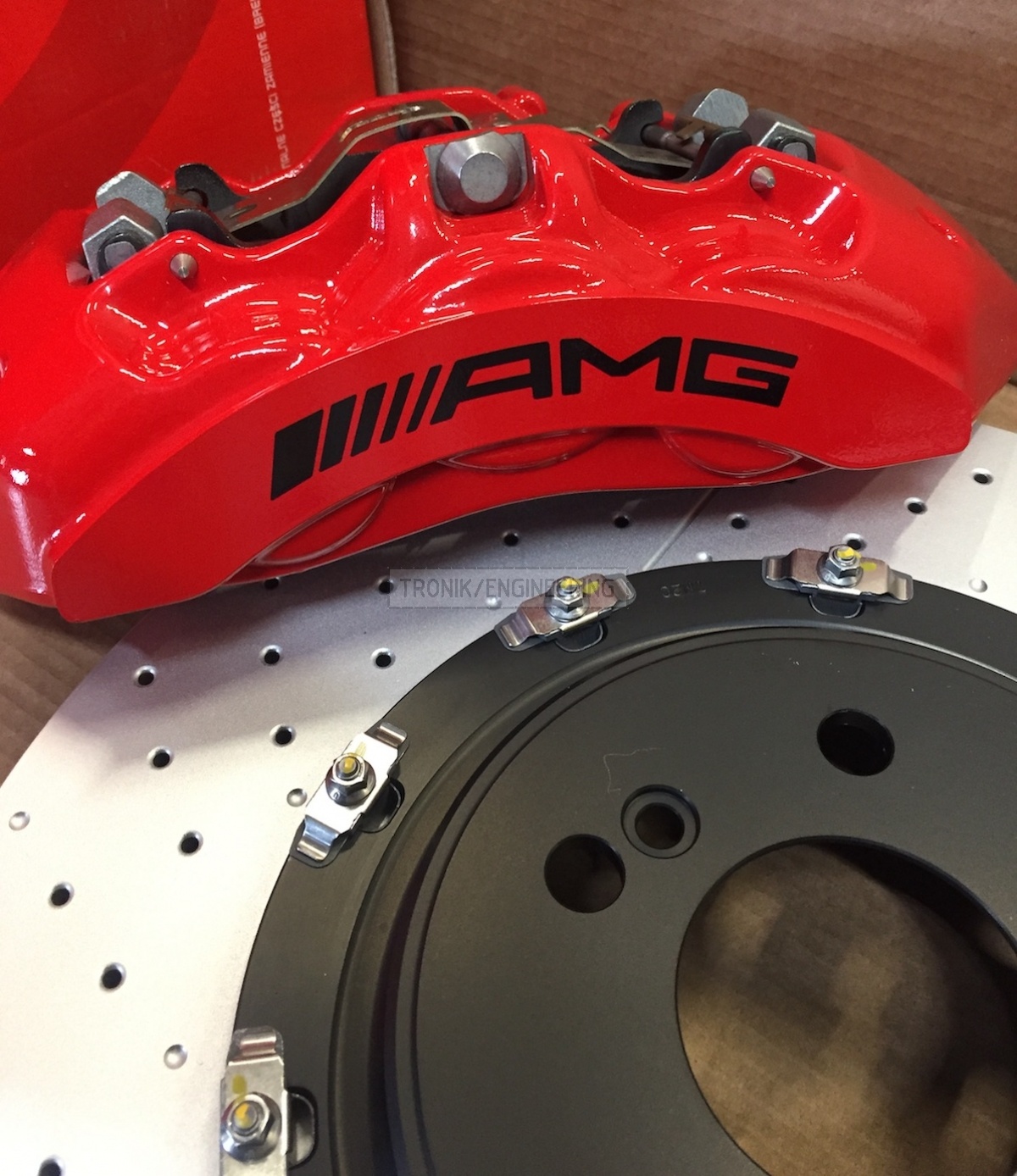 Assembled front axle brake system set.