We design adapters for mounting front brake system from BMW M5 F10 on any BMW F10/F12.
These front adapters allow you to set the front 6-piston Brembo brake caliper and the brake disk 400 * 36 from M5 F10 to the front axle of your BMW F10/F12
Adapters are made of duralumin D16T with anodized oxide coating.
Adapters are supplied with high-strength bolts fastening.
OEM number for caliper:
34 11 7 845 747, 34 11 7 845 748, 34117845747, 34117845748 from M5 F10
or
34 11 7 852 967, 34 11 7 852 968, 34117852967, 34117852968 from X5/X6
OEM number for front rotors:
34 11 2 284 101, 34 11 2 284 102, 34112284101, 34112284102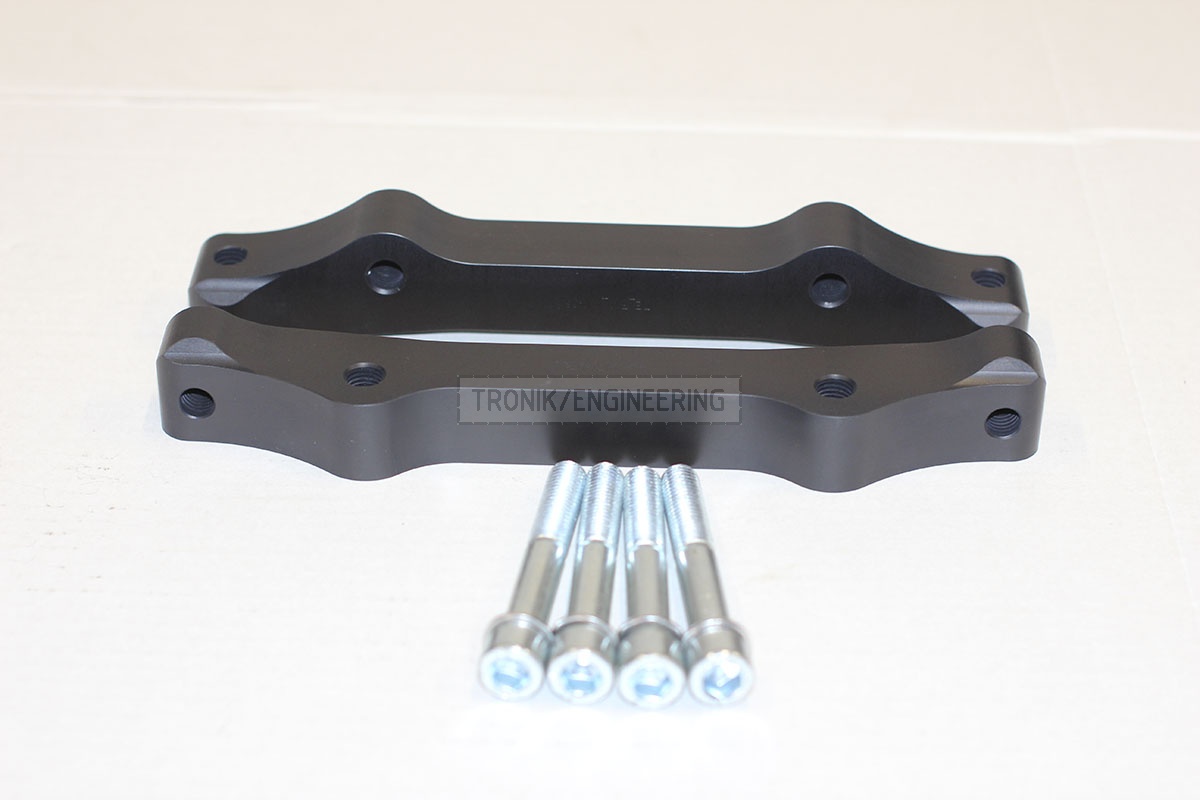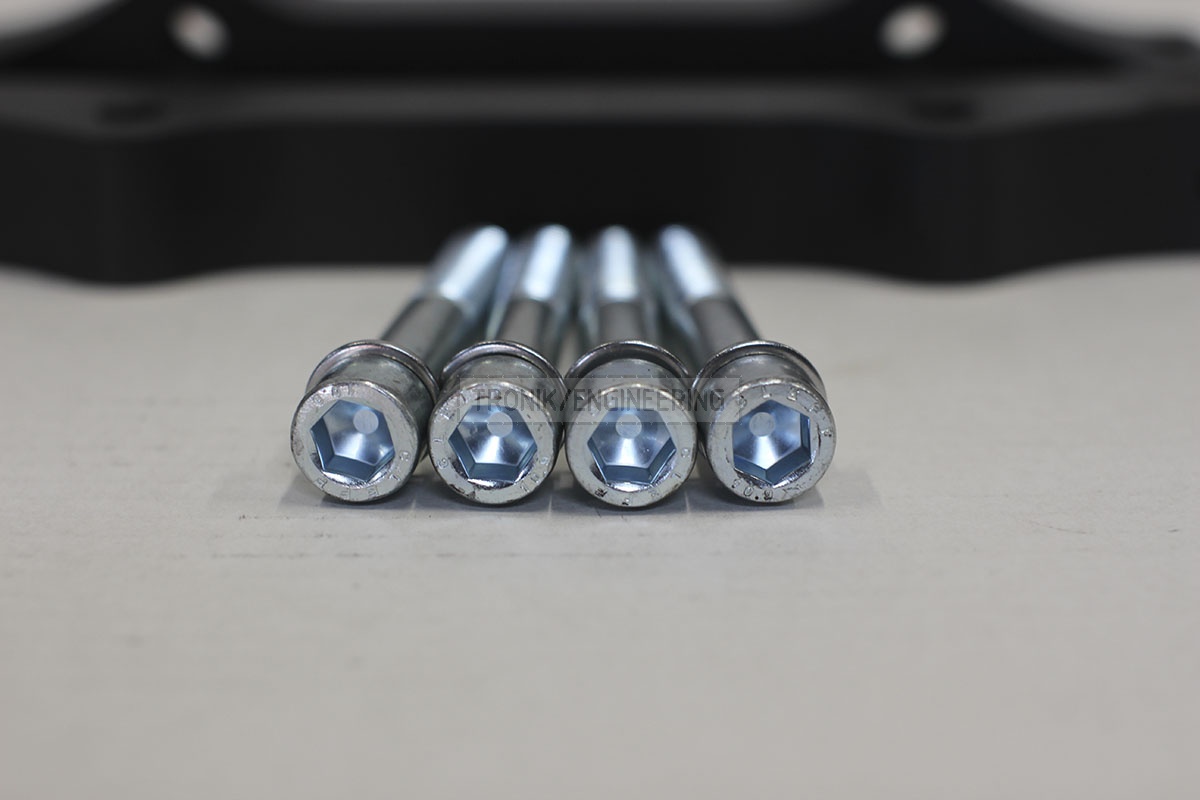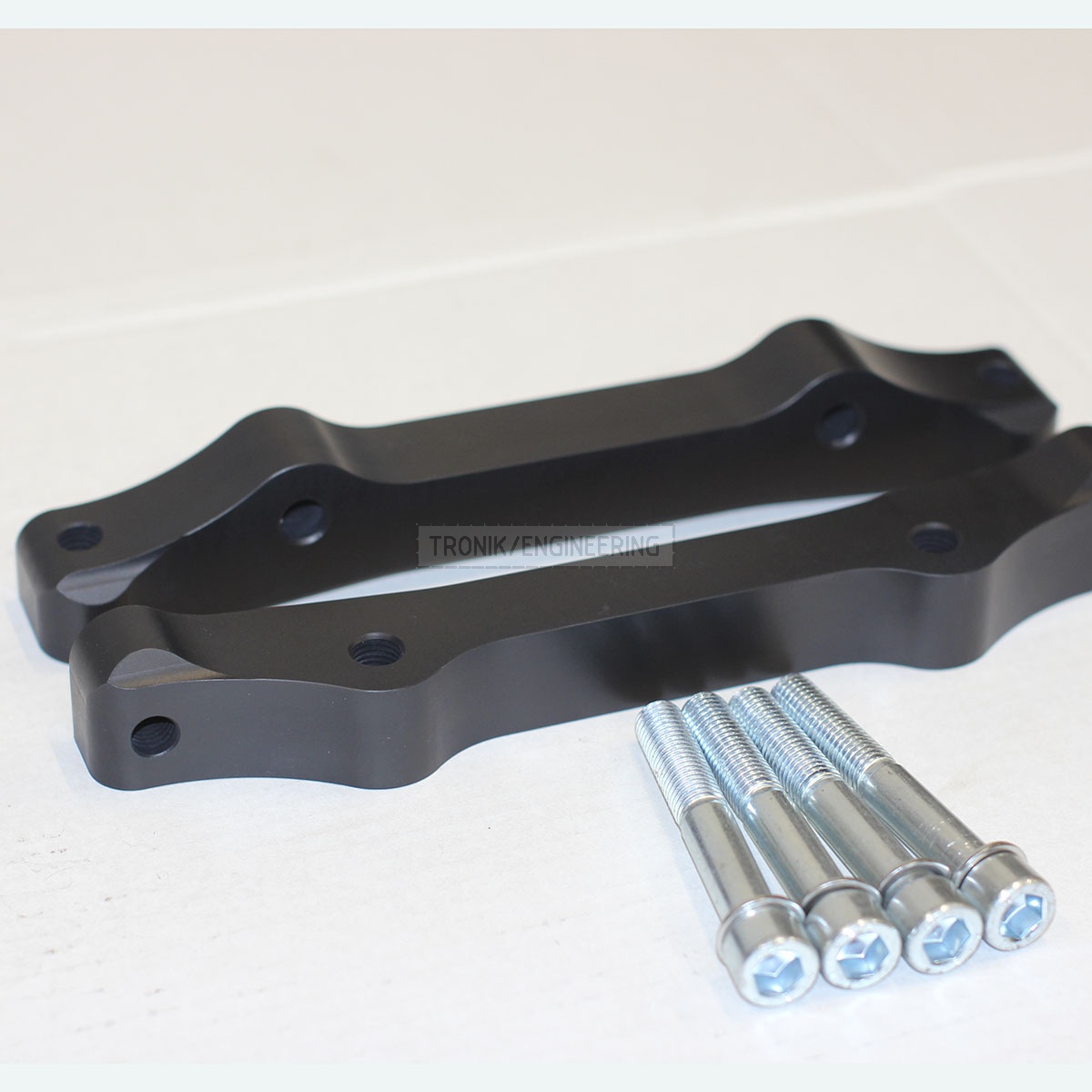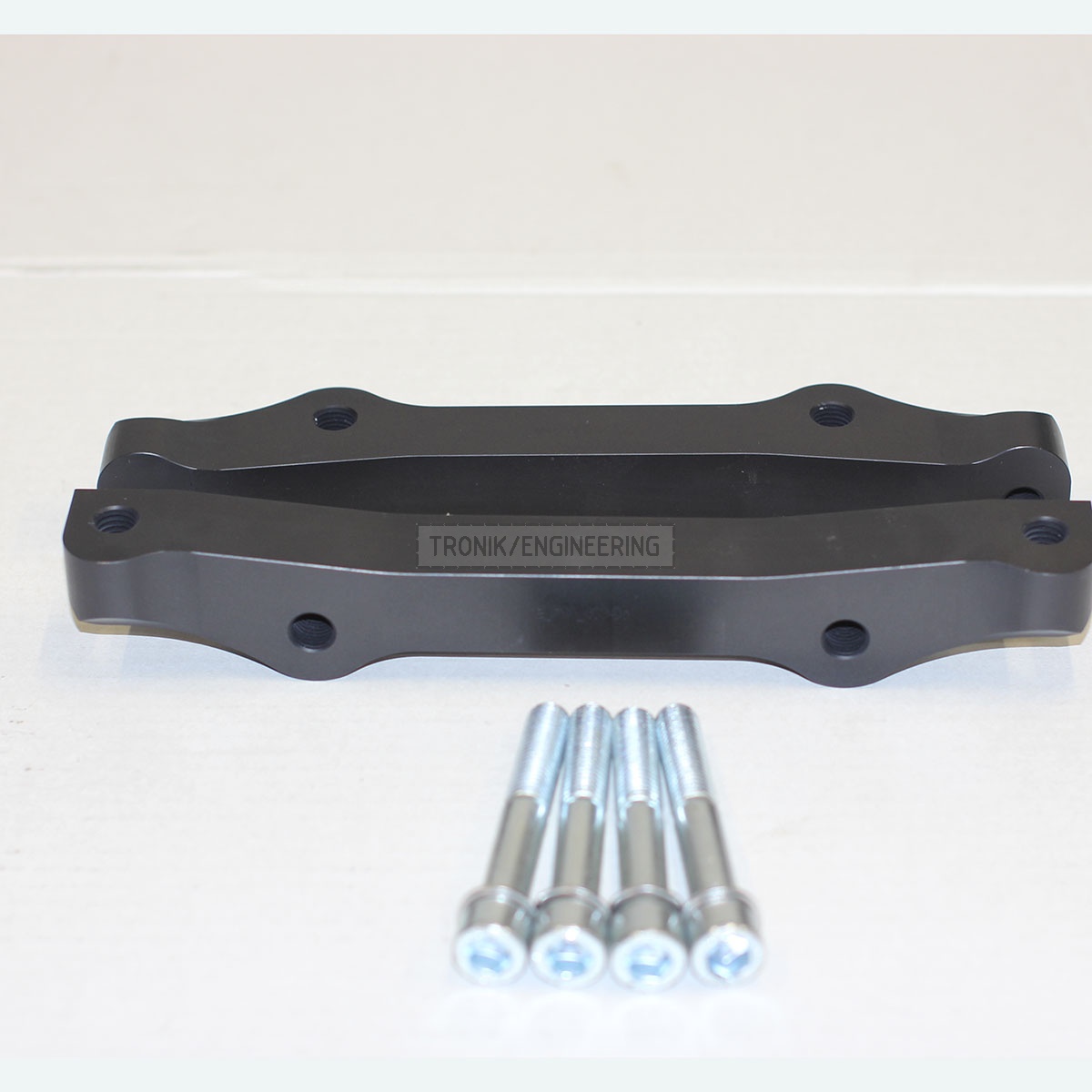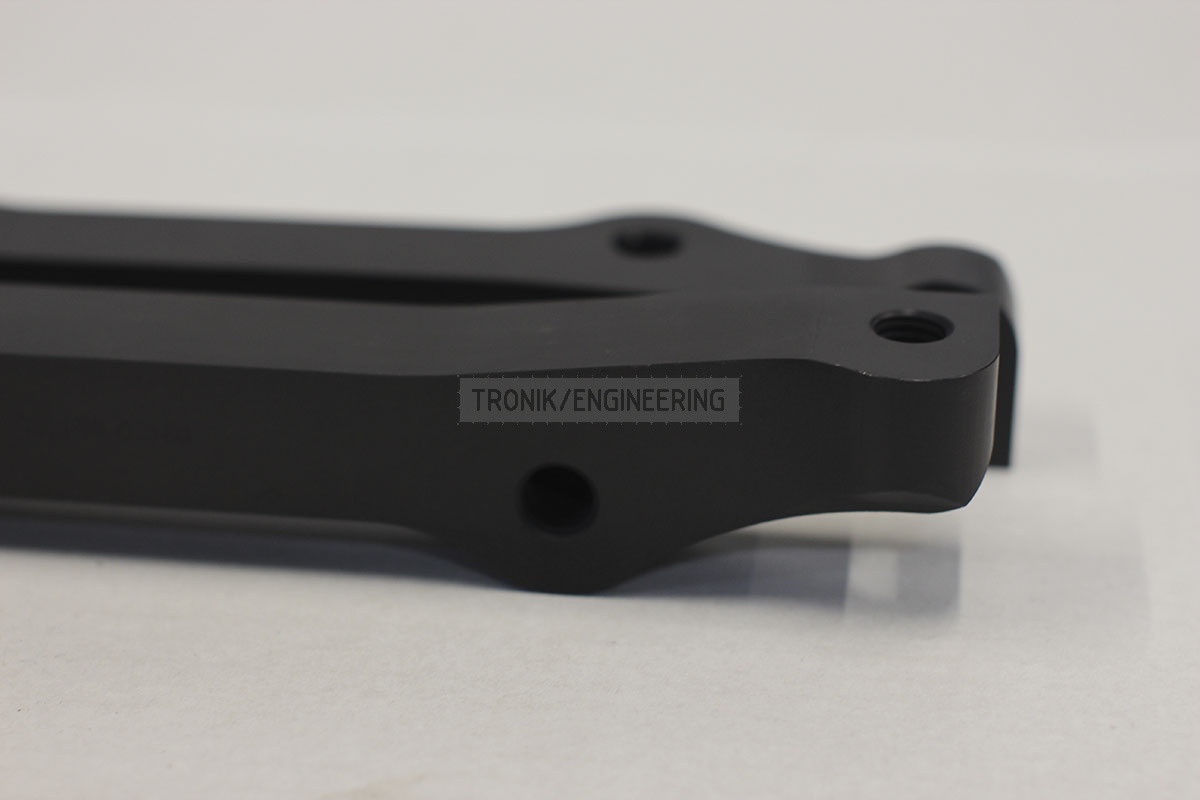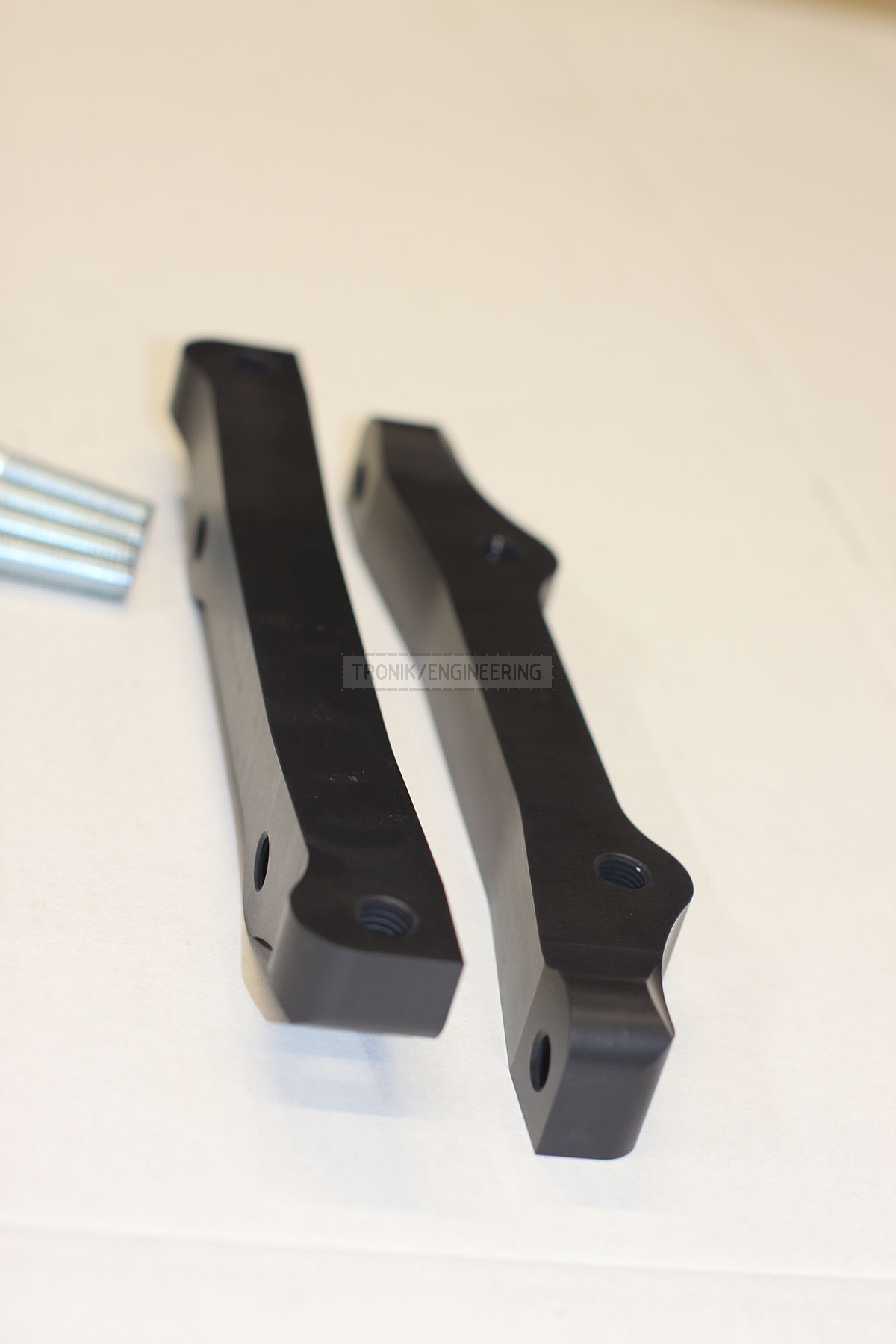 Installed brake system from M5 F10 on BMW 550D